Web
WordPress as a CMS part II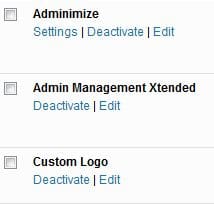 A while ago we posted an article about using WordPress as a Knowledgebase.   We wanted to revisit that article and also expand on a few things including plugins that work really well to make your knowledgebase as powerful as possible.
If you don't have the money to invest in licenses or hardware for Sharepoint, there are a lot of reasons that you might want to take a look at WordPress for your CMS or even company intranet.  With each new rendition of WordPress, the platform is becoming more and more powerful as a CMS and the seemless integration of plugins and themes that you have access to with the platform. 
WordPress has such a huge community of support of developers and end users that frankly far surpasses what is out there for Sharepoint.  Something that a lot of IT admins or professionals will find themselves doing is setting up either a Knowledge base or Intranet type website for their own departmental concerns or other company information sharing purposes.
There are a lot of phenomenal plugins out there for WordPress that extend the already very good functionality built in to make incredible KB or Intranet websites.  With WordPress 3.0, the really upped the game to a more professional CMS line of functionality, making file integration and media insertion much easier and more powerful.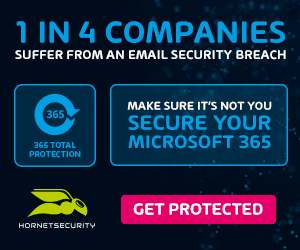 As WordPress touts, it literally takes about 5 minutes to get a new WordPress website up and running from creating the DB to setting up your hostname and Website information.  With more and more demands on IT professional's time, we are constantly looking for ways to improve and streamline the way we do things.  This type of timeframe is certainly not possible with Sharepoint as it can literally take hours to get everything setup for an initial configuration.
Okay so enough of the comparisons.  We know that Sharepoint still has its place in the enterprise.  However, we want all of you to be aware of the power you can obtain by a simple WordPress site acting as a departmental Knowledgebase and contacts repository.
Plugins
The main feature of WordPress that we want to highlight for the knowledgebase purpose is that there are many powerful plugins that extend the default WordPress capabilities to allow for a much more powerful platform to house your KB.  In addition to the part one post of using WordPress as a CMS and the plugins recommended there, below are a few other powerful plugins that allow you to customize and add to your WordPress capabilities in line with a KB system.
Custom Logo – This allows you to place a custom logo on the login page to match the branding of your enterprise or department
Post Notification – This is a great plugin that allows you to setup users/email addresses to be notified when new posts are added to your site.  This works great for a KB site that you want to notify all users of new how-to articles that may be of use to the entire group.  A user can subscribe to all or select category posts depending on their needs.
Quick Cache – This is a small caching plugin we like because it isn't too deeply embedded into your WP install and it provides noticeable performance improvements
WP Contacts Directory – This is a really cool plugin that allows you to have a built in contacts directory that is searchable and can be categorized based on custom categories you specify and setup to make your contacts fully searchable.
Final Thoughts
Using the above plugins, you can successfully implement a VERY powerful intranet and knowledgebase solution.  We have had several clients that have been more than satisfied and impressed with WordPress features, extensibility, scalability, etc.  It is a very modular system that is easily customizable to fit individual and organizational needs.