Mobile
Samsung Galaxy S II Release date AT&T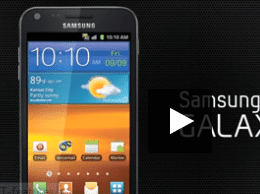 Don't miss out on new posts! Sign up for the Newsletter here:
We know many computer and mobile phone geeks are just as excited about getting an upgrade to a Samsung Galaxy S II phone on their AT&T network.  We have been perusing the net the past few days looking for something official from AT&T however, there doesn't seem to be anything posted or listed out there as to a firm release date.  We wanted to pass along information here on our Computer-howto blog that after placing a call to the local ATT store yesterday (September 6th), one of the techs  just overheard a conversation with management that they were set to receive "demo" units from Samsung at the end of next week, so September 15th or 16th'ish it sounds like.  After questioning him about what this meant for end users, he said this should mean the units are ready to sale as soon as they receive the demo units, as he was speaking from past experience.
So, everyone keep their eyes and ears open.  Post a comment if you have heard or seen anything different from your perspective carrier.
Samsung Galaxy S II Specs:
4.27″ Super AMOLED Plus Display
Access movies and TV shows on Media Hub
1.2 GHz Dual Core Processor on ATT&T's 4G Network
Customize with TouchWiz and access to over 250K Android Market apps
Android Gingerbread
Touchwiz version 4