Workstation
VMware Workstation 22H2 New features including Windows 11 and Fast Encryption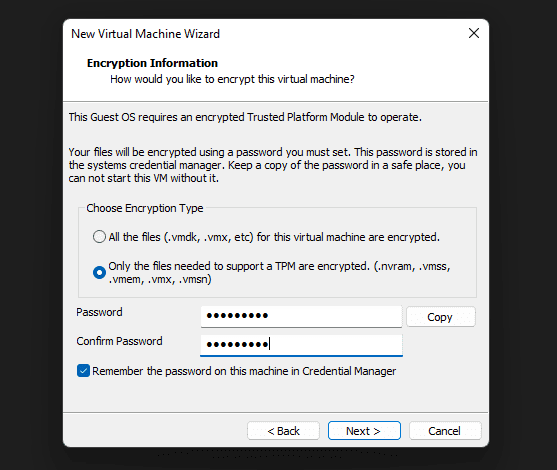 Workstation virtualization solutions are powerful in what they can allow you to do in the home lab, production environments, development, and other areas. Recently, VMware just announced VMware Workstation 22H2. It provides really great new features and compatibility offerings as part of the release. Let's look at VMware Workstation 22H2 new features and see what new capabilities are included.
Why workstation virtualization is important
While server virtualization is awesome, and it carries production workloads in on-premises and cloud data centers, workstation virtualization plays an important part in the overall landscape of virtualization technologies as it offers a solution to run virtual machines on top of your workstation. This is important functionality as virtual machines on desktops provide a great way to develop or have quick and easy PoCs of various tools, software, and other environments.
Developers often use virtual machines as a great way to establish development environments and offer the ability to create snapshots of virtual machines for easy rollbacks to a pristine state.
VMware Workstation 22H2 new features
Take note of the new features found in the newly released VMware Workstation 22H2: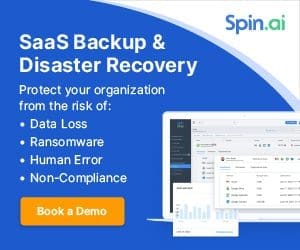 Windows 11 support
Virtual Trusted Platform Module
Fast Encryption
Encryption Key Auto-generate and Store
Autostart VMs
OpenGL 4.3
Windows 11 support
VMware has officially introduced support for the Windows 11 operating system for Windows and Linux for x86 and x64 CPU types. I have been running Windows 11 inside of VMware Workstation for quite some time. So, its not like you can't run Windows 11 currently, but this release officially adds Windows 11 as a supported operating system, which is always a good feeling from a compatibility and support standpoint.
Virtual Trusted Platform Module (vTPM)
To align with the newly supported Windows 11 operating system, a Trusted Platform Module (TPM) is required. This release adds support for the Virtual TPM module by incorporating Fast Encryption, key auto-gen, and key storage via Keychain. A vTPM can be added to any virtual machine if the VM has either Full or fast encryption enabled.
Fast encryption
Another great new option that sounds really interesting is something called Fast Encryption. With Fast Encryption on a virtual machine, only the most critical parts of the VMs local storage space are encrypted. This helps to dramatically improve the overall performance of the virtual machine while still providing a secure enclave for sensitive data such as the TPM device. You can now enable it for all types of virtual machines in the normal VM Settings > Encryption window or when creating a new virtual machine.
Below is a screenshot of creating a new virtual machine. You are asked to select the Encryption Type. The second option is the Fast Encryption option as you can see it only encrypts the files needed to support TPM functionality.
Encryption Key Auto-generate and Store
Coinciding with the new Fast Encryption capability, VMware Workstation 22H2 can auto-generate a password for the user and the local keychain is used by default for encryption key storage. It provides the option to not type the encryption key to decrypt the VM whenever the VM boots. This is especially needed with the other new functionality we will describe below – autostart VMs.
Autostart VMs
Functionality that I personally have been looking to be natively provided in VMware Workstation for quite some time is the ability to start virtual machines when your workstation boots automatically. Granted, you can do this with scripts and other mechanisms. But, it is great to now have this included as part of the native functionality of the product.
This is located under the File menu > Configure Auto Start VMs.
On the Configure VM Power Actions, you will see the ability to configure Auto Start and select the start order.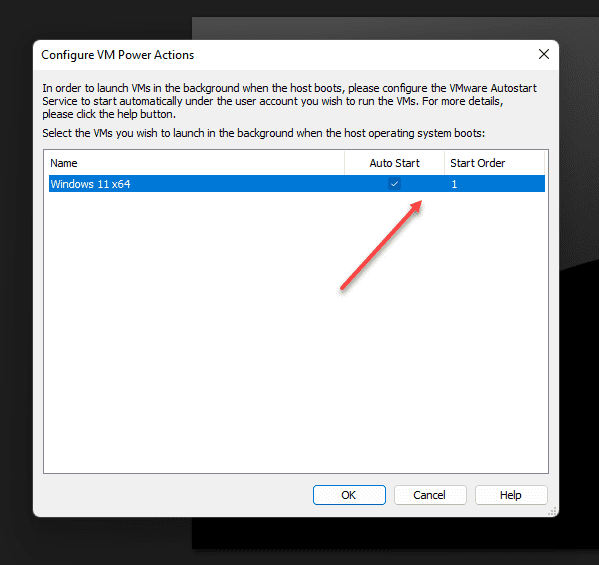 OpenGL 4.3
On to the graphics improvements in VMware Workstation 22H2. Now, VMware Workstation 22H2 for Windows and Linux used with a Linux guest VM with a kernel of 5.18 or newer, and Mesa 22.1.1 should now see OpenGL 4.3 and OpenGL ES at 3.10.
VMware Workstation FAQs
Are VMware Workstation Tech Previews free? Yes, they are, you can run the Tech Previews for months before they expire.
What is VMware Workstation 22H2 Fast Encryption? It only encrypts the relevant parts of the virtual machine for TPM-related activities. It speeds up performance while still protecting the VM.
Where do you download the VMware Workstation tech preview releases? You can download the new VMware Workstation 22H2 here: VMware Workstation 22H2 Tech Preview download
Wrapping Up
The VMware Workstation 22H2 New features look like great additions to the VMware Workstation line adding features that will take the product's capabilities to the next level in terms of compatibility with the latest OS'es, performance, and security.