Workstation
VMware Workstation 17 Pro New features and Download Link
VMware Workstation is arguably one of the premier desktop virtualization platforms today and provides an excellent platform for development, POCs, and even home labs. I wrote about the latest Workstation beta release with some exciting new features not long ago. Those new features and capabilities have now materialized in the VMware Workstation 17 Pro release. It contains many new features and capabilities for running virtual machines on your desktop. Let's take a look at these.
What is VMware Workstation?
In case in the rare event that you have not heard about VMware Workstation, what is it? VMware workstation, now called VMware Workstation Pro is the flagship desktop offering from VMware for running your virtual machine workloads and various operating systems on your Windows or Linux desktops. It offers a streamlined desktop virtualization application for the host OS. All you need is a host machine with extra resources to spare.
It is software that is equally supported for commercial use or personal use and is a great virtualization platform for a Type 2 hypervisor.
Use it for an inexpensive home lab!
VMware Workstation is a great platform for an inexpensive home lab. If you have a workstation or laptop with additional resources, it is a great tool to use to build out your home lab environment. You can even run things like VMware vCenter in VMware Workstation (not supported but works).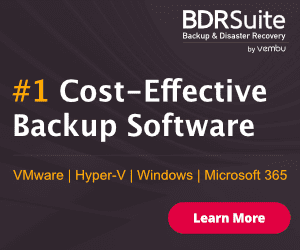 Multiple guest operating systems
It allows running a wide range of guest operating system platforms, regardless of the host operating system. Guest operating systems, including Windows, Linux, and even nested virtualization, are supported. When you run local virtual machines, you do not need a separate hypervisor host for virtualization, making it a great alternative to provisioning a dedicated hypervisor host.
Clean host system
VMware Workstation allows you to keep your host machine clean and pristine and use VMs for browsing machines and other use cases.
Powerful virtual networking
VMware Workstation provides really great virtual networking capabilities that allow you to run virtual machines on different networks, VLANs, and decide if you want to have DHCP provided as part of the virtual network or have traffic to/from the VM NAT'ed.
Virtual disks make running virtual machines easy
It makes running multiple guest operating systems easy since you can run multiple virtual machines that are installed on virtual disk files from an ISO image or other means, including Windows guests and Linux operating systems as a guest virtual machine.
In addition, VMware Workstation Pro allows running virtual machines on Windows Home edition instead of needing Windows 10 or 11 Pro to run Hyper-V. It also has many virtual networking features and allows you to provide many different networks to satisfy your various networking use cases on the same computer.
VMware Workstation Pro includes many great features and capabilities, allowing users to run multiple virtual machines and easily access the virtual machine console. It is a great way to run VMs without affecting host operating systems.
Free upgrades
Within a major release of VMware Workstation Pro, you get free upgrades within the major version. Once the product goes to a new major release version, you pay for an upgrade license.
VMware Workstation Player
VMware Workstation Player is a free solution, that provides much simpler virtualization features. With VMware Player you can't run more than one virtual machine at a time. The licensed version of VMware Player allows running VMware Workstation Pro and VMware Fusion virtual machines.
It has basically the same system requirements for either solution, Workstation or Player and allows running the same supported host and guest operating systems. Again, the user interface is simpler, reflecting the features.
VMware Workstation 17 Pro new features
VMware Workstation 17 represents the latest addition to the VMware Workstation family and provides many great new features for the platform. These include:
New Auto Start Virtual Machine

New Guest Operating Systems Support

New Virtual Trusted Platform Module 2.0

New Full or Fast Encryption features

Improved Graphics Support: OpenGL 4.3

Support for WDDM 1.2
Let's take a look at each of these new features individually and see how they extend the features of the VMware Workstation 17 Pro platform.
Auto start virtual machines
The Auto Start virtual machine feature allows automatically starting of virtual machines when your host machine boots. The feature is located under the File > Configure Auto Start VMs menu. You can configure the auto start behavior and select the Start Order of the virtual machines you have selected for the auto start functionality for the VMs to start automatically. These can be Windows and Linux virtual machines.
New Guest operating systems support
With VMware Workstation 17 Pro, there are new guest operating system support for Windows guest operating system, including Microsoft Windows 11, Windows Server 2022, RHEL 9, Debian 11.X, and Ubuntu 22.04. This added support for additional OS'es will be welcomed for users who want to have official support for Windows 11 and Ubuntu 22.04 especially, VMware Tools, etc for new VMs.
New Virtual Trusted Platform Module 2.0
Workstation Pro now offers a virtual Trusted Platform Module (version 2.0) device to support Windows 11 or other operating systems requiring a Trusted Platform Module (TPM).
New Full or Fast Encryption features
Another great new option that sounds really interesting is something called Fast Encryption. With Fast Encryption on a virtual machine, only the most critical parts of the VMs local storage space are encrypted. This helps to dramatically improve the overall performance of the virtual machine while still providing a secure enclave for sensitive data such as the TPM device to thwart potential security issues. You can now enable it for all virtual machines in the normal VM Settings > Encryption window or when creating a new virtual machine.
Improved Graphics Support: OpenGL 4.3
Workstation Pro now supports OpenGL 4.3 for virtual machines.
Guest Operating System Requirements

Windows 7 or higher

Linux with Mesa 22.0.0 and Linux kernel 5.16.0
Support for WDDM 1.2
Workstation Pro 17 now supports WDDM (Windows Display Driver Model) version 1.2 for virtual machines, such as nVidia drivers, AMD drivers, etc.
Product support notices
It is worth noting the option to map or mount a virtual disk to a drive on the host system is no longer available in Workstation Pro 17.
Known issues
There are also a couple of known issues to be aware of with VMware Workstation 17 Pro. These include:
VMware Workstation might show an incorrect version for a selected ISO image of the FreeBSD operating system

If you configure Auto Start for a virtual machine, the virtual machine console might show a blank screen when the host machine boots up. VMware recommends connecting to these VMs using an alternate means like VNC or an RDP connection. For those who actually want to interact with the console of Auto Start VMs, this issue is something to keep in mind.
Installing and Upgrading to VMware Workstation 17 Pro
The installation and upgrade process to VMware Workstation 17 Pro is straightforward and painless. On my test machine that was running VMware Workstation Pro 16.2, simply running the new VMware Workstation 17 Pro installer correctly detected the previous version and prompted for the upgrade. It only took a few minutes to upgrade and no reboot was required.
Download VMware Workstation 17 Pro
You can download a VMware Workstation 17 Pro evaluation today at the following link:
Download VMware Workstation Pro
Those with a VMUG subscription should see it posted out soon as available for download.
Wrapping Up
VMware Workstation 17 Pro provides users with many great new features that many will undoubtedly benefit from. This is the release for those waiting on official support for Windows 11, Windows Server 2022, and Ubuntu 22.04.