Training
VMware Learning Zone Free Premium Subscription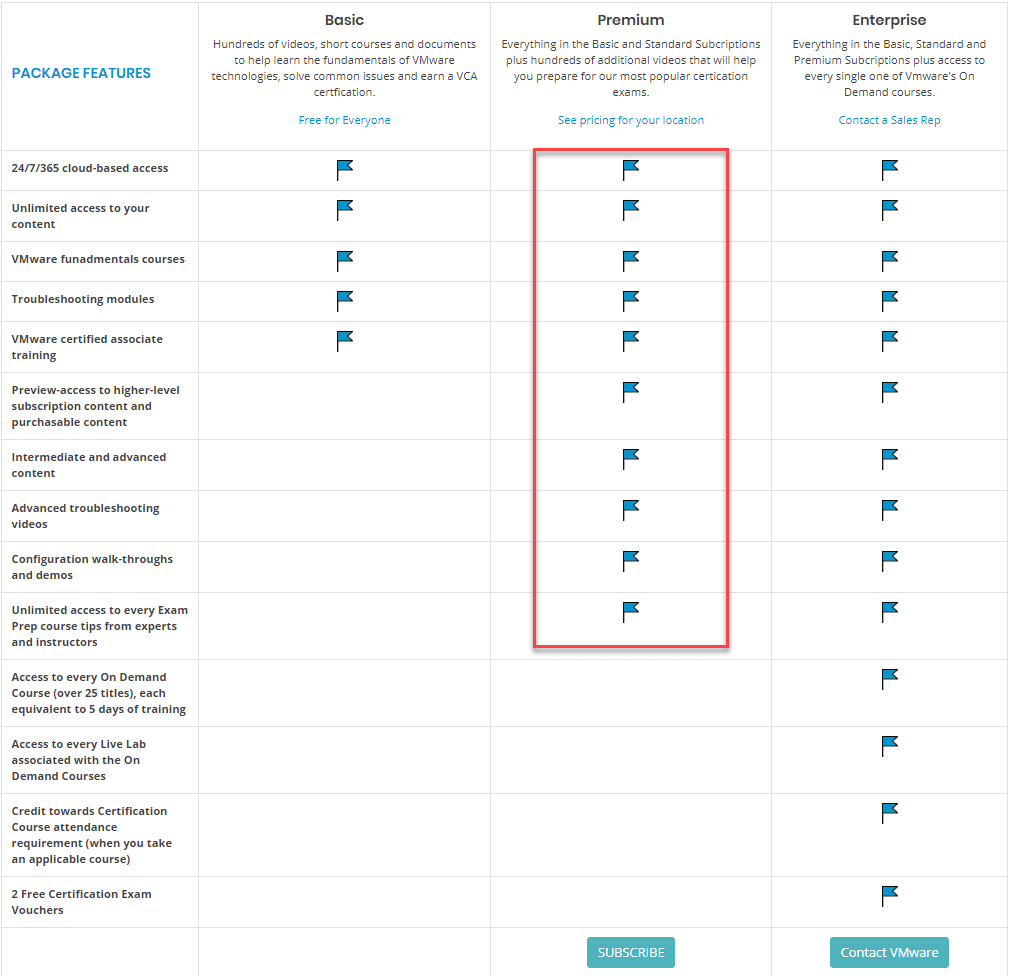 During the COVID-19 pandemic, many vSphere administrators are no doubt making use of the extra time to study as well as learn new skills. We know many organizations are contributing to COVID-19 relief by special offers and freebies. VMware is doing this in the realm of learning with the VMware Learning Zone. VMware is offering a free six month premium subscription to the VMware Learning Zone which allows access to some really great content available for learning. Let's take a look at VMware learning zone free premium subscription and how you can take advantage of it.
What is VMware Learning Zone?
VMware describes the VMware Learning Zone as a sole source for digital training from VMware. It is digital learning content delivery platform that provides 24/7 access to training by VMware experts and certified instructors. You can learn at your own pace as you have time. So, much of the content is self-paced.
What is available through the platform?
Online courses, labs, and videos that allow honing your VMware knowledge and skills
Subscriptions-based learning that allows entire global teams to learn and gather the skills they need
Expert instruction to configure, deploy, and troubleshoot VMware solutions
A few of the notable features that I like in particular are the ondemand courses, VMware Lab Connect, and Certification Exam Prep.
On-demand courses – If you need a particular skill for yourself or your organization's vSphere team, VMware Learning Zone gives you access to on-demand courses that provide traditional classroom training with lectures and online labs.
VMware Lab Connect – With VMware Lab Connect, you can practice your skills with access to an online lab for learning new skills and practicing newly developed skills
Certification Exam Prep – Are you wanting to get VMware certified? The certification exam prep provided as part of the VMware Learning Zone allows you to approach a VMware certification example with confidence, knowing you have the skills you need to pass the exams.
What is included with VMware Learning Zone Premium?
In case you are wondering, what does the VMware Learning Zone premium subscription entitle you to? Actually, it is a lot of great content. While it isn't the Enterprise-level subscription, it still is very valuable in the content you gain access to. Take a look at the following comparison between the different subscriptions.
As you can see, you get access above and beyond the Basic subscription such as the following:
Preview access to higher-level subscription content
Intermediate and advanced content
Advanced troubleshooting videos
Configuration walk-throughs and demos
Unlimited access to every Exam Prep course tips from experts and instructors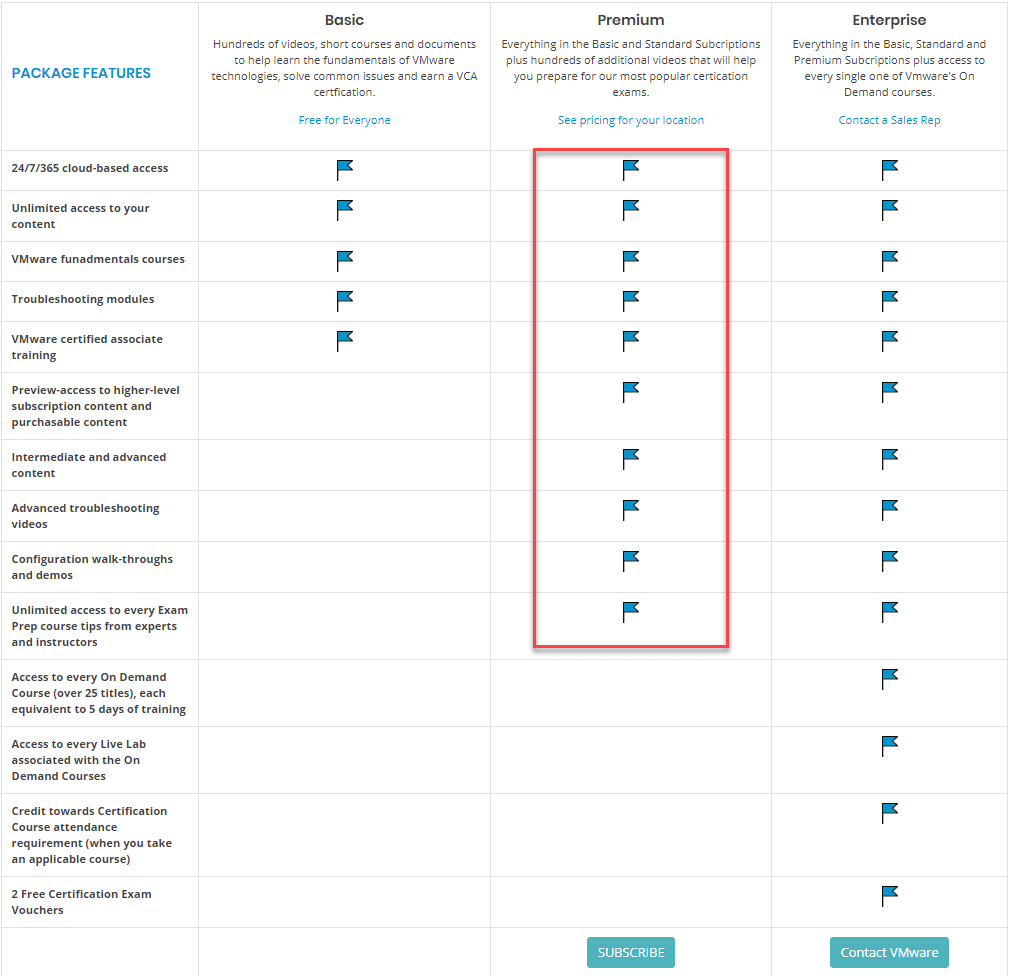 Get the VMware Learning Zone Free Premium Subscription
How do you get the VMware Learning Zone free premium subscription? Go to this link:
Click the purchase button on the page.
Follow the prompts to login and authenticate using your VMware Learning account. After that, you should see your account granted access to the Premium Subscription level for the VMware Learning Zone.
FAQs about the promotion
There are a few things to note about the promotion to clarify the terms and access.
What is not included with the VLZ Premium subscription?
On-demand content and hands-on labs
Who is eligible for the promotion?
How long is VMware running the promotion?
It will be available through November 6, 2020
If I am already a subscriber of VLZ Premium, can I take advantage of the promotion?
Yes, if your subscription ends before November 6, 2020, you can use the VLZ registration link to extend your subscription another 6 months using the promotion
Wrapping Up
If you are looking for a great way to better learn VMware solutions and products, the VMware Learning Zone free premium subscription offer is a great way to do this.
You essentially will have access to 650 videos of various types of content, including intermediate and advanced topics and install/configure type content.
It is great to see that VMware is helping ones to benefit from training and instruction during the pandemic and allowing ones to hone their skills across the VMware solution landscape.
Don't miss out on new posts! Sign up!