Mobile
Will Samsung Galaxy S II for AT&T Be Released September 18?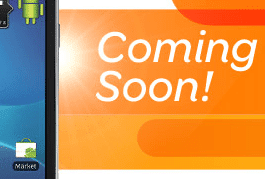 This is the million dollar question at the moment for AT&T subscribers who have been earnestly waiting for some semblance of hope for the September 18th release date that has been floating around on the Internet.  Computer-howto.com spoke with an AT&T representative last week who seemed hopeful about receiving units by the end of this week.  One thing is for sure, AT&T has been quiet as a mouse on the release of this product.  Spring made a jump out of the gate by announcing the release of this product slated for September 16th which is this Friday.  The Samsung Galaxy S II "Epic" 4G is also going to be made available by Wal-mart for a screaming deal of $99 with contract.
The current AT&T information "Sign-up" page for the Galaxy s II has been live now for several days without change in simply saying it is "Coming Soon."  You can check that out here as well as sign up to receive email updates for the Galaxy s II.  The September 18th date that has been tossed around is yet to be verified or even hinted around by AT&T so this could be mere speculation.  The most accurate date, if you will, that has been given has been in "coming weeks" at the Galaxy s II release.  We will continue to monitor and let everyone know if there is a change in the date or status.