Security
Keeping your computer secure with Secunia PSI
One of the most important components of technology today either at home or in the enterprise is security.  Viruses and other malware programs are getting craftier and more intelligent in detecting weaknesses in the software configuration on pcs, workstations and servers.  As an end user at home or a system administrator, one of the most difficult things to keep up with is security and program updates.  Most of the time we may not realize that our workstation or enterprise servers are vulnerable or else we would patch or update them.  Malware writers play on this difficulty in finding ways to compromise security.
Of course we are all familiar with Microsoft's Windows Update, however, what about ALL the other programs besides Microsoft products that may be installed?  These of course are not checked by Windows Update.  There is an extremely powerful tool available for free that helps to make sure your computer is secure.  The software is called "Personal Software Inspector (PSI) 2.0" made by Secunia.  Secunia works off of definitions much like an antivirus or malware detection software and checks a computer against the latest signatures in their database as to program versions, patches, windows updates, security fixes/releases, and other important software updates.  This takes the guess work out of launching programs and trying to figure out if you have the correct/latest versions of the installed software!
The install of the software is very straightforward and intuitive using a standard Installshield-like installer.  Once the program installs, it wants to update its definitions.  After the installation, the software scans your computer and gives you the results in a very easy to read grid formatted results page.
PSI 2.0 also, provides links on the results page of the scan to the actual update files that you need to install to bring your computer into compliance!  This makes getting your computer fully up to date a breeze compared to tediously checking versions, comparing file versions, names, etc.  We really like this sofware at Computer-howto.  Staying up to date on software updates and security updates may perhaps be the single most important thing you can do to stay secure besides having good antivirus software and other security software.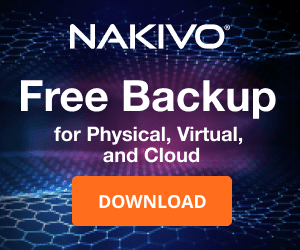 Below is a screenshot of the results page from a scan on a computer that indeed did have updates that needed to be installed.  Check out the easy to read results and links to updates as well as a threat level assessment of the risks.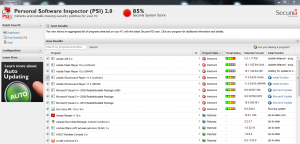 Computer-howto thumbs up – The software can be downloaded at the Secunia page: https://secunia.com/