Security
VMware announces new Zero Trust security enhancements at VMworld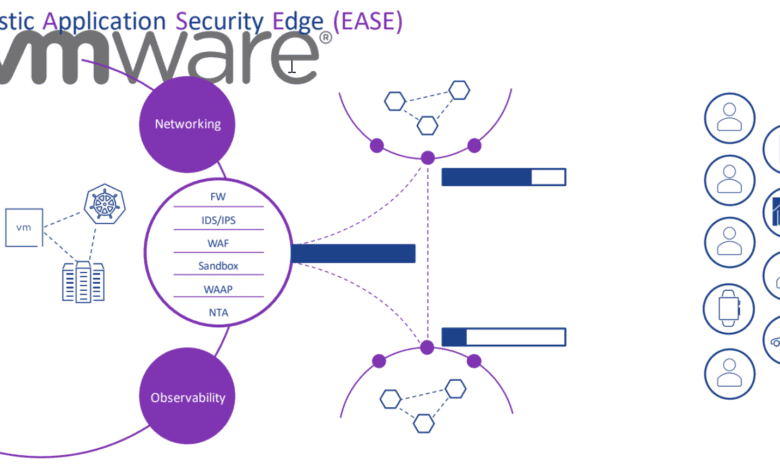 Along with VMware Tanzu, security is front and center at VMworld 2021 with new announcements. At VMworld 2021, VMware is announcing new innovations to help deliver even more powerful security for many types of workloads, including endpoints, virtual machines, and containers. This post will consider VMware announces new Zero Trust security enhancements and detail what new features have been added to the VMware security portfolio.
VMware announces new Zero Trust security enhancements
What new features is VMware announcing at this VMworld 2021?
Secure workload access for Zero Trust inside clouds and data centers
Elastic application security edge
VMware Cloud Disaster Recovery and VMware Carbon Black Cloud
CloudHealth Secure State Kubernetes Security Posture Management
API security
VMware SASE and VMware Workspace ONE enhancements
1. Secure workload access for Zero Trust inside clouds and data centers
VMware is announcing the Zero Trust security inside clouds and data centers with secure workload access. Customers receive the following benefits:
Workload identity with authoritative context
Micro-segmentation with advanced east-west controls
Workload and API security
Cloud-to-cloud edge controls such as highly secure connectivity, fully distributed NDR, and web
security
Workload-attached policies that can be automated and elastically scaled
2. Elastic application security edge
In the data center, VMware is announcing an industry-first **elastic application security edge (EASE). EASE enables networking and security infrastructure at the data center or cloud edge to expand as needed to align with app traffic changes. VMware is introducing an elastic set of data plane services that provides networking, security, and visibility in a scale-out distributed architecture.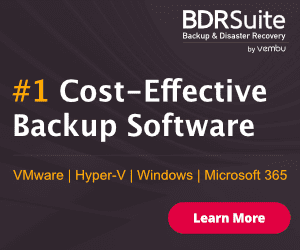 3. VMware Cloud Disaster Recovery and VMware Carbon Black Cloud
VMware Carbon Black Cloud can now be enabled with a simple switch in VMware vCenter, making deploying the solution extremely easy. VMware is now announcing rapid recovery features in the event of a ransomware attack that makes it past the security defenses.
VMware Cloud Disaster Recovery is easy, cost-effective, and is a DR-as-a-Service (DRaaS) solution that allows recovering with rapid speed. It leverages immutable snapshots in an isolated cloud file system. It also provides instant power-on and powerful orchestration capabilities which allow for automated testing and failover/failback functionality.
4. Cloud health secure state Kubernetes Security Posture Management
VMware is introducing a new Kubernetes Security Posture Management (KSPM) solution that delivers the ability to provide deep visibility into misconfiguration, vulnerabilities across Kubernetes clusters, and connect public cloud resources.
Today the Secure State KSPM delivers 176 rules, including CIS benchmarks for managed services such as Amazon EKS, Azure Kubernetes Service, and Google Kubernetes Engine.
5. API security
VMware Tanzu Service Mesh Advanced edition is now upping the level of distributed visibility,
discovery, and security to APIs. The advanced edition helps customers improve app resiliency
and reliability. It provides better visibility with contextual API behavior security.
New Tanzu Service Mesh advancements enable developers and security teams to each gain a better understanding of when, where, and how APIs are communicating, even across multi-cloud environments, enabling better
DevSecOps.
6. VMware SASE and VMware Workspace ONE enhancements
VMware SASE is adding a new inline cloud access security broker (CASB), providing improved visibility and control over applications. Now you can apply role-based access policies. A new set of Data Loss Prevention (DLP) features are coming soon that will allow businesses to more easily comply with HIPAA, GDPR, PCI, and other compliance regulations.
A new Workspace ONE next-generation compliance engine examines thousands of posture checks on devices, OS, and apps. VMware Carbon Black integrates with Workspace ONE and is now Horizon VDI optimized.
VMware and Intel are working on a new solution to help secure edge environments have a direct link between the Intel vPro platform and VMware Workspace ONE.
Wrapping Up
VMware continues to lead the way in a software-defined security and networking world that is migrating to containerized workloads. The new offerings announced today at VMworld 2021 help to solidify VMware's lead in this area, helping businesses have the tools and flexibility to run workloads anywhere, while at the same time, maintaining their cybersecurity posture.
As we see a tremendous shift to Kubernetes, VMware's new security offerings are geared towards modern applications and securing these across multiple clouds. They are also helping organizations deal with modern security threats like ransomware that continue to plague businesses worldwide.
Watch VMworld live here: