VMware
VMware Explore 2023 Announcements List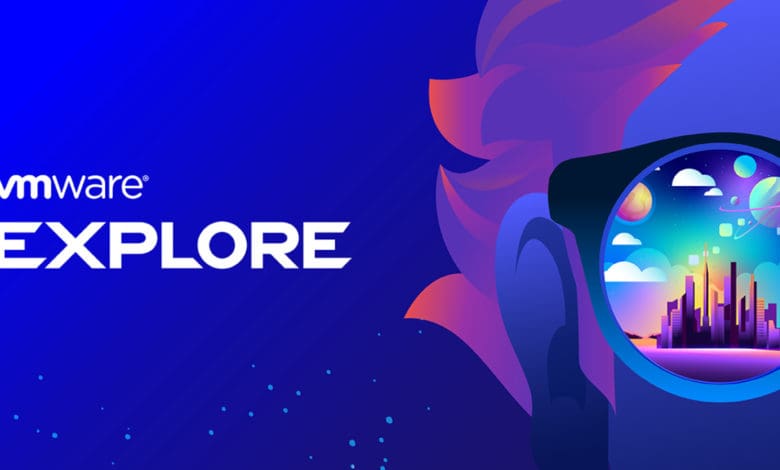 Guys lots of great announcements from VMware Explore 2023 from Las Vegas today. VMware is on track with many announcements around cloud solutions and services, including in the realm of VMware Tanzu, VMware NSX, new VMware Cloud Editions, Ransomware Recovery, and edge computing. Let's take a look at the TLDR of VMware Explore 2023 Announcements.
What was announced with VMware Explore 2023?
VMware vSphere 8.0 Update 2
VMware Enhances Multi-Cloud Enterprises with Updated Offerings and Features
Next Evolution of VMware Cloud: VMware reveals new stages of VMware Cloud, enabling faster innovation, better efficiency, and enhanced threat and ransomware defenses.
Simplified Deployment with VMware Cloud Services: These services offer ease of deployment across clouds or on-premises environments with advanced security features and multi-cloud networking.
Five New VMware Cloud Editions: Essentials, Standard, Pro, Advanced, and Enterprise editions assist customers in modernizing infrastructure at all cloud transformation stages.
Introduction of VMware NSX+: This new service enhances networking and security in multi-cloud environments.
NSX+ Virtual Private Clouds (VPCs): These provide isolated networking, security, and services across shared VMware Cloud infrastructure.
Scalable Storage with VMware vSAN Max: This introduces petabyte-scale disaggregated storage for vSphere.
VMware Ransomware Recovery: An award-winning service with new concurrent multi-VM recovery operations.
Early Availability of New ESXi Lifecycle Management Service: Part of VMware vSphere+.
Expansion of VMware Tanzu: Revolutionizing Enterprise-Scale App Delivery
Enhanced Tanzu Application Platform: With new offerings like Tanzu Application Engine and updates to Tanzu Hub.
Tanzu Intelligence Services: Introducing a common data platform with ML/AI capabilities to optimize app performance across clouds.
Introducing VMware Tanzu with Intelligent Assist: An AI-powered chatbot to support operations and workflows.
Transformation at the Edge: VMware's New Solutions and Capabilities
VMware Edge Cloud Orchestrator: Bridging the gap between edge networking and computing.
New Orchestration for VMware Edge Compute Stack: Simplifying management of applications and infrastructure.
VMware Retail Edge Solution: Enhancing agility and security in retail store environments.
VMware Private Mobile Network: A managed connectivity service with initial beta partners announced for 4G/5G services to enterprises.
Advancements in Autonomous Workspaces with AI-Driven Integrations
Modern AI Enhancements to Anywhere Workspace: Optimizing employee experience and simplifying application management.
DEX Insights and Playbooks: Utilizing data and machine learning to enhance DEX remediation capabilities.
Expanded Partnership with Intel: Exclusive integration of Workspace ONE with Intel vPro Services, simplifying remote management.
App Volumes Support Expansion: Now in beta, supporting app delivery to many persistent virtual desktops in VMware Horizon environments.
VMware Empowers Enterprises with Generative AI Capabilities
Introducing VMware Private AI Foundation with NVIDIA: VMware expands its strategic partnership with NVIDIA, preparing enterprises equipped with VMware's cloud infrastructure for the forthcoming wave of generative AI technologies.
New Offering – VMware Private AI Reference Architecture for Open Source: Aimed at aiding customers to reach their AI goals, this offering supports top-tier open-source software (OSS) technologies, both now and looking ahead.
Innovative VMware Private AI Platform: By balancing AI-derived business benefits with vital privacy and compliance considerations, VMware's new Private AI is designed to bring computing capacity and AI models to where they're most needed, be it public cloud, data centers, or at the edge.
Launch of VMware AI Ready Program: Connecting Independent Software Vendors (ISVs) with the tools and resources required for validation and certification on VMware Private AI Reference Architecture.
Introduction of Intelligent Assist: A suite of generative AI solutions based on VMware's proprietary data, Intelligent Assist is aimed at radically streamlining all aspects of constructing, managing, and safeguarding the multi-cloud enterprise.
VMware continues its push to introduce advancements across cloud environments, app delivery, edge transformation, and autonomous workspaces.
Wrapping up
Hopefully, this concise list of announcements and updates from VMware Explore 2023 will help to showcase some of the advancements being introduced by VMware at VMware Explore this year from Las Vegas. Lots of exciting innovation and continued push to provide the tools and layer that organizations need to get the best out of multi-cloud environments.
Other posts you may like