VMware
VMware VMWorld 2017 Announcements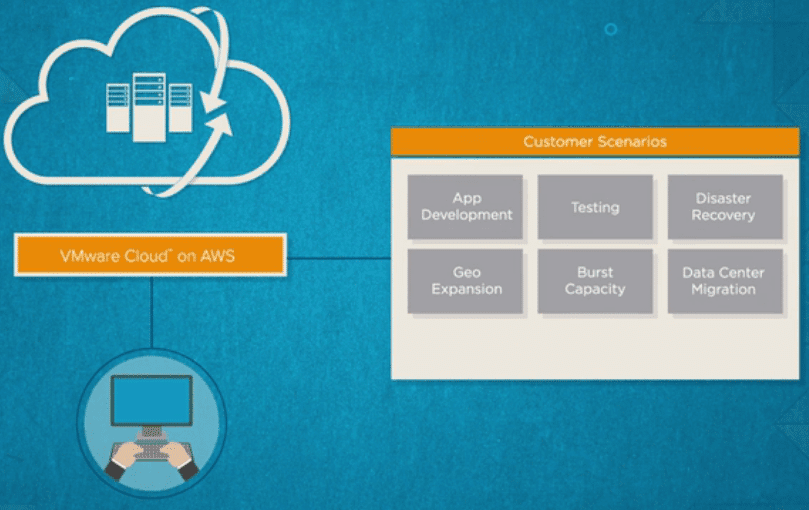 With VMWorld 2017 underway and already a couple of days gone by, let's take a look at VMware VMWorld 2017 Announcements that have already taken place as well. Additionally, I will keep this post updated with new announcements as they come through over the next couple of days. Let's dive in and see some of the exciting announcements coming from VMware from the VMWorld event so far and check back as we keep the post updated with further announcements.
VMware VMWorld 2017 Announcements
VMware Cloud on AWS announced as general availability – Everyone knew it was coming for a while now, however, we didn't know exactly when it was going to land. However, what better time than VMWorld 2017. With VMWorld 2017, VMware Cloud on AWS was announced as GA. The excitement around VMware Cloud to AWS is that it is pure vSphere running on bare metal ESXi hosts in AWS. The infrastructure you know from vSphere including vCenter, vSAN, NSX and others are all part of the VMware Cloud on AWS offering. Powered by Cloud Foundation, the service offering integrates the vSphere components along with the VMware vCenter management. It is optimized to run on the dedicated elastic, bare-metal AWS infrastructure.
Features and Functionality includes:
Simple and consistent operations including rapid provisioning of SDDC environments.
Ability to manage the environment with the familiar tools – vCenter, vSphere API calls, PowerCLI, and HTML5 web client.
Additional integration from VMware products include: vRealize Automation, vRealize Operations, vRealize Business for Cloud.
4-16 node clusters supported along with enterprise class storage with VMware vSAN
Networking and security services are delivered with VMware NSX
Onpremise to VMware Cloud on AWS environments – Cold migration and VM template migration single and in bulk between on-premises and VMware Cloud on AWS.
Distributed and Highly Available workloads within a VMware Cloud on AWS cluster with DRS, HA, and vMotion
This is a full Software-as-a-Service from VMware – VMware takes care of the physical infrastructure, patches, updates, etc. Additionally they will deliver status updates and notifications relating to the VMware Cloud on AWS environment.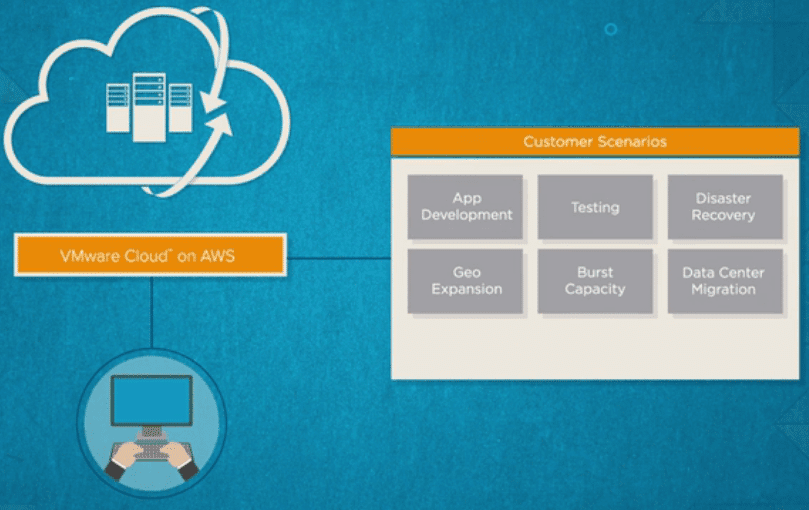 New VMware Pivotal and Google Cloud Kubernetes based container service
Containers are all the rage today along with the ability to deliver scheduling, automation, and orchestration of containerized applications.  Kubernetes is an open source system for automation of deployment, scaling, and management of containerized applications and container orchestration. With the partnership between VMware and Pivotal along with Google Cloud they have come up with VMware Pivotal Container Service or VMware PKS.  This is a purpose-built product from VMware to operationalize Kubernetes for enterprise and service provider environments.
Features and Functionality included:
vSphere that is integrated with Kubernetes distribution
Integrated lifecycle management
VMware NSX integrated along with vRealize Network Insight
Integrates with the entire suite of VMware vRealize products – vRealize Automation, vRealize Operations, and vRealize Log Insight
Availability in Q4 of 2017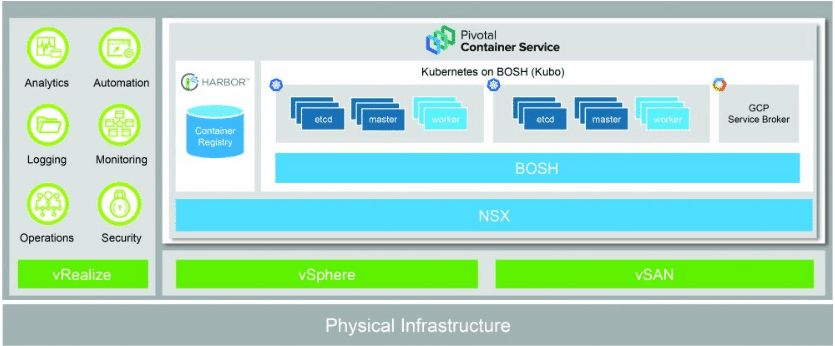 Stay tuned for more VMWorld 2017 announcements…
Don't miss out on new posts! Sign up!