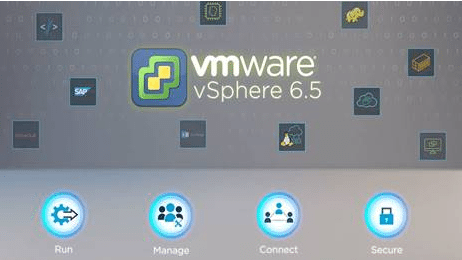 It is definitely a big news day today – VMware vSphere 6.5 Update 1 Released!  There is certainly a lot of good stuff contained in this release from vCenter Server, ESXi, vSAN, and VMware Tools as well as exciting new additions to the HTML5 interface.  We will look into the additions one by one.  Let's get started!
Compatibility
Be sure to check the VMware product compatibility matrix before upgrading.  Also, check out the official release notes here.
VMware vSphere 6.5 Update 1 Released
In addition to the items mentioned above, there is also news related to the supported upgrade paths for previous versions of vSphere.  Now, we have the supported path to upgrade from VMware vSphere 6.0 U3 to 6.5 U1!  This is great news for those looking to upgrade from 6.0.  Also included with the update 1 release of 6.5 is all of the security patches that were contained in 6.0 U3 of vSphere so customers can now appreciate the same security stance with the 6.5 update 1 release.
VMware has mentioned some time ago the end of support for third party vSwitches such as the Cisco Nexus 1000V so before upgrading to 6.5 update 1 you will need to make sure you are migrated off those switches.
Additionally Mac hardware version 6.1 is supported for running VMware vSphere ESXi 6.5 update 1!  Really cool stuff indeed.
VMware vSphere vCenter Server 6.5 Update 1 New Features
Let's get into the vSphere vCenter Server 6.5 Update 1 new features as there is a lot of value in this release looking at vCenter server.
vCenter SErver 6.5 Update 1 Release Notes
New Maximums
Maximum vCenter Server per vSphere domain: 15 which is up from 10
Maximum ESXi hosts per vSphere Domain: 5000 which is up from 4000
Maximum Powered On VMs per vSphere Domain – 50000 up from 30000
Maximum Registered VMs per vSphere Domain – 70000 up from 50000
A Few highlights of features in vCenter Server 6.5 Update 1
You can now run vCenter Server Appliance GUI and CLI installers on Windows 2012 x64 and Windows 2012 R2 x64, Microsoft Windows x64 bit and macOS Sierra
vCenter Server 6.5 Update 1 support guest OS customization for Ubuntu 17.04 OS
VMware vSphere Storage APIs Data protection VADP now also support Windows Server 2016 and Red Hat Enterprise Linux RHEL 7.3 as operating systems to perform proxy backup
You can now enable vSAN software upgrades through the VUM update manager enabling a common workflow for upgrades
External database support – vCenter Server now supports Microsoft SQL Server 2016, 2016 SP1, and 2014 SP2
vSphere HTML5 Client has seen drastic improvements in functionality and VMware says they are 90% functional now with general workflows and they are feverishly working for 100% functionality. This release sees a lot of leaps for vSphere Client in the areas of: Virtual Distributed Switch (VDS) management, datastore management, and host configuration. Very exciting indeed to see how far the HTML5 client has come and we can see a lot of progress being made towards fully being able to use it exclusively!
New Additions to ESXi 6.5 Update 1:
For the ESXi platform in vSphere 6.5 update 1, we have a number of driver updates contained in this release.
Cavium qlnativefc driver
VMware nvme driver
Intel i40en driver with Lewisburg 10G NIC Support
Intel ne1000 driver with Lewisburg 1G NIC Support
Intel igbn driver
Intel ixgben driver
Broadcom ntg3 driver
vSAN 6.6.1
There are new VMware Update Manager build recommendations for vSAN. Update Manager can scan the vSAN cluster and recommend host baselines that include updates, patches, and extensions. It manages recommended baselines, validates the support status from vSAN HCL, and downloads the correct ESXi ISO images from VMware.
Performance diagnostics. Performance diagnostics analyzes previously executed benchmark tests.
Increased support for locator LEDs on vSAN disks.
Replication 6.5.1
vSphere 6.5 Update 1 compatibility
You can directly upgrade from 6.0U3.  An upgrade from from vSphere Replication 6.1.2 to vSphere Replication 6.5.1 now is possible.
Support for external SQL databases including Microsofot SQL Server 2014 SP2 and Microsoft SQL Server 2016 SP1.
VMware Tools 10.1.1.10 Released with 6.5 Update 1
This is mainly a bugfix release, however, you can read all of the release notes for this release of VMware tools here.
More Posts for VMware vSphere 6.5
Thoughts
VMware vSphere 6.5 Update 1 Released – Stay tuned for further posts on vSphere 6.5 including further how-tos with this new and exciting release!
Don't miss out on new posts! Sign up!