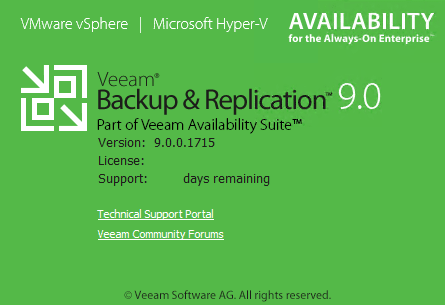 Veeam recently released 9.0 Update 2 of their Backup & Replication product.  This is a pretty major release as it contains over 300 improvements and product enhancements.  The list is quite extensive, but below is the Release notes straight from Veeam.  Let's take a look at upgrading veeam backup and replication 9.0 update 2.
New platform support

Cisco HyperFlex HX-Series support for Direct NFS backup mode.
EMC Unity support for Backup from Storage Snapshots and Veeam Explorer for Storage Snapshots functionality.
EMC Data Domain DD OS 5.7 support for DD Boost integration.
ExaGrid 4.8.0.351.P28 is now the minimal ExaGrid firmware version supported.
NetApp Data ONTAP 8.3.2 support.
VMware vCloud Director 8.10 support.
VMware VSAN 6.2 support.

Engine

Backported a number of isolated Enterprise Scalability enhancements from 9.5 code branch to improve transaction log backup, tape backup and user interface performance.
Updated OpenSSH client to version 7.2 to enable out of the box support for modern Linux distributions.
Improved iSCSI target performance (iSCSI target is used to mount backup remotely in certain file-level and item-level recovery scenarios).
iSCSI mount operations are now retried automatically to workaround occasion "The device is not ready" errors which happen when mount operation takes too long. By default, the mount is retried 6 times every 10 seconds. To change the number of retries, createIscsiMountFsCheckRetriesCount (DWORD) registry value underHKLMSOFTWAREVeeamVeeam Backup and Replication key on the backup server.

Backup Copy

To reduce backup server load, Backup Copy jobs targeting shared folder or deduplicating appliance backed repositories with the gateway server setting set to Automatic selection will now start the data mover on the mount server associated with the backup repository (as opposed to the backup server). In cases when the mount server is unavailable, the data mover will be started on the backup server as before.
Backup Copy performance should now be more consistent due to preserving backup files cache when the job is switching to idle mode.
Minor reliability improvements in GFS full backup creation algorithm.

Microsoft Hyper-V

Find-VBRHvEntity cmdlet performance has been improved significantly when used against Hyper-V cluster.
Backup infrastructure resource scheduler should schedule Guest Interaction Proxy resource dramatically faster in large infrastructures (for example, 5 seconds instead of 15 minutes).

Microsoft SQL Server

Improved performance and reduced resource consumption of Microsoft SQL Server transaction log backups.

Microsoft Exchange

Added ability to force CAS server for Veeam Explorer for Microsoft Exchange (instead of automatically detecting one) via DefaultCASServer (DWORD) registry value underHKLMSOFTWAREVeeamVeeam Backup and Replication key on the backup server.
Added ability to change the order of Exchange autodiscovery policies for Veeam Explorer for Exchange (support only setting).

Oracle

Added ability to restore Oracle databases while preserving certain parameters which are critical to RMAN in scenarios such as database name change via new <Parameter Name="diagnostic_dest" StartupPath="true"/> parameter in PFileParameters.xml file of Veeam Explorer for Oracle.

Cloud Connect Replication

Support for Planned Failover functionality with cloud replicas. You can now perform planned failover to achieve zero data loss, for example when a natural disaster can be predicted in advance.

Veeam Cloud & Service Provider Partners

Update 2 introduces important changes and fixes around rental licensing, including a pilot functionality of usage reporting directly from the user interface. For additional information, as well as the list of other service provider specific enhancements and bug fixes included in this update, please refer to the issue tracking topic in the private VCSP forum. If you are VCSP but don't have access, please apply to Cloud & Service Providers group using Veeam forum's User Control Panel.
Upgrading Veeam Backup and Replication 9.0 update 2
The upgrade process is very straight forward.  Simply login to your Veeam account and download the update 2 package, and run the update installer.  Below are some screenshots from that process: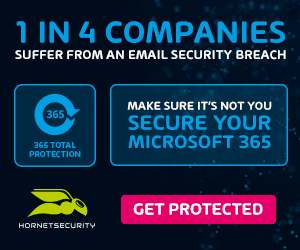 After upgrading your build number will be 9.0.0.1715.