home lab
Windows Server Home Lab Build and Configuration
I talk a lot about home labs on the site as I think they are a great way to get your hands "dirty" with learning new technology and skills from servers, networking, storage, automation, troubleshooting and many other great foundational skills for a technology professional. You can use many different things to learn. What about a Windows Server home lab?
Can you build a lab around Windows Server? Absolutely. Learning Windows Server skills is a great place to start. Since most enterprise environments you will be around will have some type of Windows Server technology present, Windows Server is certainly a product that you can't really know too much about.
In this post, let's talk about a Windows Server home lab build and configuration to see how you can go about building your lab around Windows Server and Windows Server 2019 Hyper-V.
Windows Server Virtualization Lab
Any type of lab these days you will want to build should be built using some type of virtualization technology. This allows you to build nested labs that are much more efficient on the pocket book than going out and having dedicated discrete physical hardware for your Windows Servers.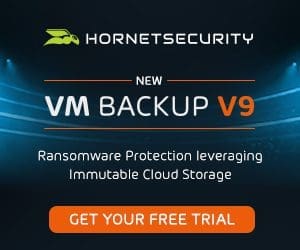 If you are building a "Windows-only" virtualization lab, you will be using Windows Server 2019 Hyper-V most likely as your hypervisor of choice. Windows Server 2019 Hyper-V is a great enterprise hypervisor that has included many new features that certainly benefit the home lab.
Microsoft introduced "nested virtualization" in Windows Server 2016 Hyper-V and this of course is also found in Windows Server 2019 Hyper-V as well.
What is nested virtualization? Nested virtualization allows you to run a hypervisor inside of a hypervisor, so think "inception". This allows you to effectively build clusters of hypervisors as you would see in production environment, even though you may have only a single physical host.
As mentioned earlier, this allows you to have a much more efficient home lab with a much lighter physical footprint, power consumption considerations, cost, etc. This is what you want, especially for learning purposes.
Can you run Windows Server Home Lab on another hypervisor?
Can you run a Windows Server home lab on top of another hypervisor? Absolutely. There is no rule that says you must run your Windows servers on top of Windows Server.
I have very successfully ran Windows Server home lab environments in the home lab I have powered by VMware vSphere for years now. Why do I like VMware as a home lab hypervisor?
VMware is an awesomely powerful hypervisor that I have been working with in production environments for years now. VMware is the industry leader in virtualization environments and offers really great features and benefits.
However, primarily the reason that I run VMware in the home lab is the easy availability and the cost of the hypervisor that can be had with a VMUG Advantage subscription. For $200 a year, you can have access to the entire catalog of VMware enterprise products. This gives you real licenses for a year to run VMware vSphere. There is no equivalent of this in the Windows world and is one of the best values you will find for just about anything out there.
In this way, I have less disruption in the lab due to licensing for the underlying hypervisor. However, you can certainly run Windows Server 2019 Hyper-V in your lab using Eval licensing or the free Hyper-V Server verson which I will discuss below, or an MSDN/VSS subscription (however pricey).
Build of Materials – Windows Server Home Lab with Hyper-V
What do you need to run a Windows Server Home Lab with Hyper-V? There are a few things you will want to get your hands on. These I would say are a bare minimum:
A hypervisor host
Eval licensing for Windows Server
Network switch
Hypervisor host
The hypervisor host is the actual physical hardware that you will use to run your Windows Server 2019 Hyper-V host, which in turn will run your nested virtualization lab.
I have been using and recommend the following Supermicro server model for home lab learning:
SYS-5028D-TN4T
Its affordable
Extremely quiet
Power efficient
Tried and true – stable platform
Hyper-V Host and Eval Licensing for Windows Server
The next thing you will want to have on hand for your Windows Server Home lab build and configuration is evaluation licensing. This will allow you to run Windows Server fully-featured for a trial license period.
You can find the Microsoft Windows Server evaluation licensing on the official Microsoft site here:
The evaluation time period for Windows Server evals is generally 180 days. Let me mention this also, you can use the free Hyper-V Server 2019 version to host your Windows Server home lab.
While you can use the eval licensing, you can also make use of the free Hyper-V Server. The free Hyper-V Server 2019 version is a special purpose Windows Server Core installation that has the Hyper-V role preinstalled.
You can also build clusters with the free Hyper-V Server 2019 version as well if you have shared storage to use between your Hyper-V Server hosts. It is free to use. However, is limited in a few areas when compared to the full Windows Server 2019 installation.
One of those limitations is that if you want to play around with Storage Spaces Direct, it requires Windows Server Datacenter edition. This is something to consider as you build and think about your underlying Hyper-V host.
Network Switch
Your Windows Server home lab will need to have a core switch of some sort. There are a lot of great little switches out there that I would recommend.
However, I have found in my home lab, the Cisco SG300 and the now newer SG350 to be great little switches.
The great thing about the SG350 is that it has (4) SFP ports for 10 Gig connectivity as well. The SG350 is a really great little switch that is fully-featured and contains some great enterprise features, especially for the price.
Hyper-V Server 2019 and Windows Admin Center
One of the hurdles that can come up with using the Hyper-V Server 2019 build or even Windows Server 2019 installed as a Core installation is the management of the solution.
Server Core is more involved to manage than the Windows Server installed with a GUI. However, there has been a definite improvement in managing Server Core since the introduction of Windows Admin Center.
Take a look at my recent post here:
Windows Admin Center is the new tool moving forward for Microsoft in the realm of managing Windows Server and it makes managing Server Core installations much easier.
Wrapping Up
Hopefully, the above information for Windows Server Home Lab Build and Configuration is helpful for some to get started building their home lab using Windows Server.
There are many different ways to go about creating a Windows Server home lab using either native Windows Server technologies or using VMware vSphere.
Home labs are a great way to learn and acquire skills needed for production environments and grow as an architect and an engineer.