VDI
Low Cost Thin Client PCs with ThinOX4PC version 11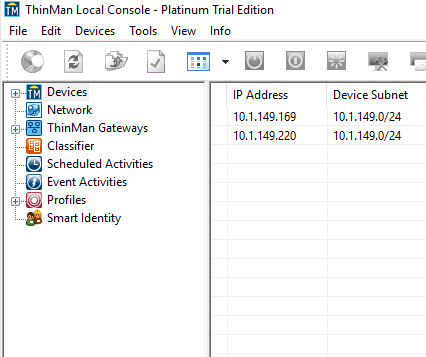 Often one of the deterrents for organizations to undertake a VDI initiative is the costs involved.  While VDI can provide tremendous benefits for many organizations looking to simplify, scale, and operationalize end user clients, the costs of retooling can be a hindrance to getting the VDI initiative off the ground.  As we have covered before in a previous post, Praim's ThinOX4PC is a great solution that allows organizations looking at implementing VDI in their environment to be able t effectively use old PCs and other hardware effectively as VDI thin clients.  Recently, Praim announced the release of ThinOX4PC version 11.  This is a major new release for Praim for their ThinOX4PC product line and it touts many great new features and architectural changes that make this the most powerful ThinOX4PC to date.  Let's take a look at Low Cost Thin Client PCs with ThinOX4PC version 11 including features to take note of the improvements found in this exciting release.
Why Repurpose Old PCs?
For most organizations doing business today, costs and budgets are always important.  Having the ability to conserve expenditures when not needed is certainly desirable over unneeded capital expenditures.  As mentioned, one of the more expensive components of a VDI undertaking comes in the form of purchasing new thin client devices across the landscape for end users.  This can especially be a difficult decision to make if a business purchased new end user desktops fairly recently. 
However, with ThinOX4PC, businesses do not have to completely toss aside the capital expenditure that has already been made in the end user desktops/workstations that have already been purchased for end users.  ThinOX4PC effectively turns "fat client" hardware into "thin client" devices which leads to the following benefits:
Ability to reuse existing workstation/PC infrastructure
Enormous capital expenditure savings on new thin client devices
Cutting down on Windows licensing costs
Uniform management plane for easily administering thin client devices
Praim ThinOX4PC allows businesses to have the best of both worlds, without having to rearchitect the hardware solution that is already in place for end users.
Praim ThinOX4PC New Features
What are the new features found in this latest release of ThinOX4PC version 11?  There are many.  Let's look at the following:
ThinOX4PC is now a 64-bit platform
Switch to Ubuntu 16.04.6
Support for new CPU models
Support for modern video cards
Increased RAM supported
New Horizon Clients
Support for webcams for Skype for Business
Firefox 63 default browser
ThinOX4PC is now a 64-bit platform
There is no question that today's modern software and hardware designs are designed around 64-bit architecture. Praim is embracing 64-bit with this release of ThinOX4PC, switching the underlying architecture from 32-bit to 64-bit. This holds out tremendous benefits across the board for support, performance, and software compatibility.
Switch to Ubuntu 16.04.6
The Ubuntu 16.04.6 is an extremely powerful and mature Linux platform, enjoying frequent security updates, patches, etc.  This provides the base of components for Praim ThinOX4PC version 11. This will provide a supported platform from Canonical through 2021.
Support for new CPU models
One of the great benefits of the new 64-bit architecture is that it will allow fully featured utilization of today's modern processors which are built on top of 64-bit registers.  This will allow drastic increase in performance for ThinOX4PC across the board.
Support for modern Video Cards
Following suit for modern CPU upgrades, the support for modern Video Cards in ThinOX4PC are certainly a welcomed upgrade from previous releases.  ThinOX4PC provides driver updates for the big three vendors for today's modern video cards – Intel, AMD, and Nvidia allowing the use of the most current graphics drivers and the performance improvements these bring to the VDI environment.
Increased RAM Support
One of the benefits from a hardware perspective of the new 64-bit architecture is increased RAM support. While 32-bit systems are limited to 4 GB of addressable memory, 64-bit systems do not have this limitation. This will allow much more powerful and plentiful RAM utilization and quantities in ThinOX4PC version 11 thin clients.
New VMware Horizon Clients
With each new release of VMware Horizon, VMware continues to update the Horizon Clients.  With ThinOX4PC, Praim has updated the Horizon Clients included to the latest and greatest from VMware.  This allows having the new features and functionality included with the most recent releases of the Horizon Client.  With Horizon 7.8, there are many notable improvements from the standpoint of the Horizon Client.
Support for Web Cams for Skype for Business
Modern CPUS require updated drivers for accelerated playback of video streams, such as those from a webcam. To use Skype for Business video acceleration in the Citrix environment, it is required to upgrade any thin clients to the latest version of ThinOX4PC for compatibility.
Firefox 63 Default Browser
Another benefit of the move to 64-bit architecture for ThinOX4PC version 11 is the ability to take advantage of many of the new features and capabilities of modern browsers that are built to take advantage of 64-bit processors. With this improvement, ThinOX4PC version 11 includes the Firefox 63 release of the browser, including the availability of the 64-bit benefits.
Low Cost Thin Client PCs with ThinOX4PC version 11
Praim continues to improve the features and functionality of Praim ThinMan.  Using ThinMan with ThinOX4PC allows truly unlocking the abilities of ThinOX4PC.  It also enables organizations to have centralized management of their thin client landscape and manage all thin client devices, both ThinOX4PC, and other thin clients from the same management plane.  Having this "single pane of glass" view of the end user VDI environment allows businesses to operate much more effectively and efficiently from an operations perspective.  Tasks such as rolling out firmware updates as well as providing remote support become extremely easy when utilizing ThinMan Server along with ThinOX4PC.
Wrapping Up
Organizations looking for a solution to bridge the gap between physical workstations that were not purpose bought or built to operate in a VDI environment need to take a look at Praim's ThinOX4PC solution.  It provides a powerful and easy way to repurpose old PCs or workstations in such a way they are able to be used as thin clients to connect to today's modern VDI server infrastructure.  By repurposing old hardware, organizations save on capital expenditures for new thin client devices, Windows license costs, and have the ability to operationalize their VDI infrastructure from a centralized management plane with ThinMan Server.  Be sure to check out a free trial version of Praim ThinOX4PC version 11 here.
Don't miss out on new posts! Sign up!