VDI
Repurpose old PC as thin client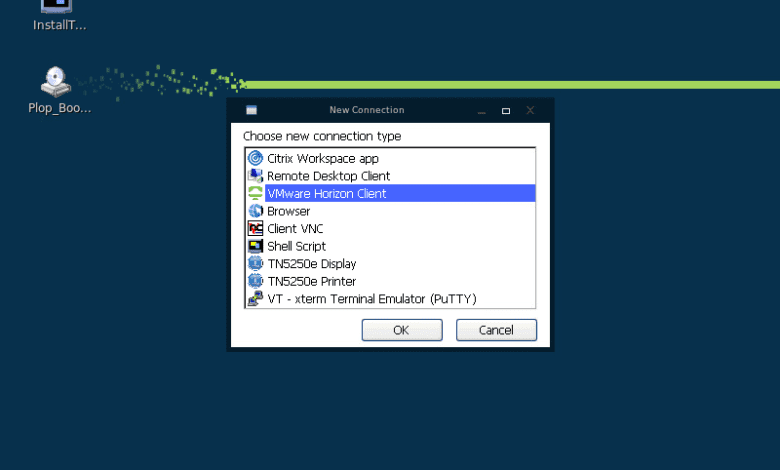 Many organizations today have strict budgets for new hardware, and refreshing hardware often is not fiscally possible. Therefore, making every dollar count and ensuring that existing hardware is used to the furthest degree possible is a priority. This mission certainly includes desktop PCs, workstations, and laptops purchased for end-users. As a result, many businesses need to extend the life of these devices to ensure they can meet budget restrictions and use hardware as efficiently as possible, including repurpose old PC as thin client devices.
Many businesses find that reusing old PCs as thin clients is a great way to breathe new life into an existing system and allow these to be repurposed for remote connectivity to VDI systems, like VMware Horizon, Citrix, and Microsoft Remote Desktop Services. Praim ThinOX4PC is a powerful solution to repurpose old PC as thin client devices. Let's see how.
Why repurpose old PC as thin client
What are the driving factors to repurpose old PC as thin client devices? Let's consider the following:
Supply chain issues
Cost
Security
Unsupported hardware for current OS'es
1. Supply chain issues
Currently, there is a supply chain issue leading to microchip shortages. In addition, it exacerbates cost issues with new hardware and can lead to extremely long lead times getting new hardware in-house. With the challenges presented by the supply chain woes, businesses may need to reuse existing hardware for the foreseeable future.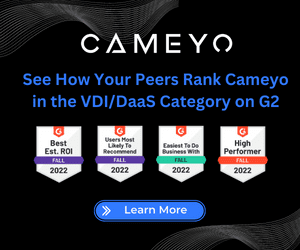 Many vendors and manufacturers have no ETA on when new stock will arrive or when they will be able to ship orders placed, leaving many companies waiting for months. Reusing existing hardware as thin clients allows businesses to deal with supply chain shortages in the interim while extending the life and useability of existing clients.
2. Cost
As we have already mentioned, cost is an important reason for repurposing an old PC as a thin client. Unfortunately, buying new desktop PCs for end-users is not cheap. On the contrary, it requires a considerable CapEx investment and the time involved to customize and configure new operating systems, profiles, and user data, leading to many unseen support costs.
Instead, by repurposing old PCs as thin clients, businesses can "kill two birds with one stone" by satisfying the need to provide effective remote connectivity to the hybrid workforce and continue utilizing existing hardware.
3. Security
Additionally, there are many security benefits to providing remote users with a stripped-down thin client operating system to connect to a centralized virtual desktop infrastructure (VDI) environment.
With modern thin client solutions, IT can provide a bootable USB key to end-users, allowing them to boot from the media into a secure Linux environment that enables them to connect to the corporate VDI environment. This locked-down environment can help protect end-users and corporate data at the same time.
4. Unsupported hardware for current OS'es
Many may ask why you wouldn't just refresh existing PCs with fresh operating system installations. The problem with this approach is outdated drivers, unsupported hardware, and the cost of new operating system licensing. In addition, many operating systems such as Microsoft Windows will deprecate specific hardware drivers as newer OS'es are released. It means the hardware in older PCs may not be compatible with the newer Microsoft OS from a driver's perspective.
Even if compatible drivers are available for the existing hardware, the cost of operating system licensing can be significant for organizations needing to refresh hundreds of PCs.
Repurpose old PCs as thin clients with ThinOX4PC
Praim ThinOX4PC is a portable version of ThinOX that can run on top of other vendor's PC's or thin clients, including BYOD hardware. ThinOX4PC provides robust options allowing IT admins to use a dedicated thin client operating system providing secure connectivity for remote end-users.
ThinOX4PC can be used in the following situations:
It can be booted from a USB flash drive, providing Live boot functionality. ThinOX4PC does not touch the locally installed operating system in this operating mode. It is a great mode allowing end-users to securely use BYOD PCs to connect to corporate business-critical VDI resources. IT can prepare the USB disk to be sent to the end-user ahead of time, allowing the boot process and environment to be "turn-key" for the end-user with all the configurations in place ahead of time.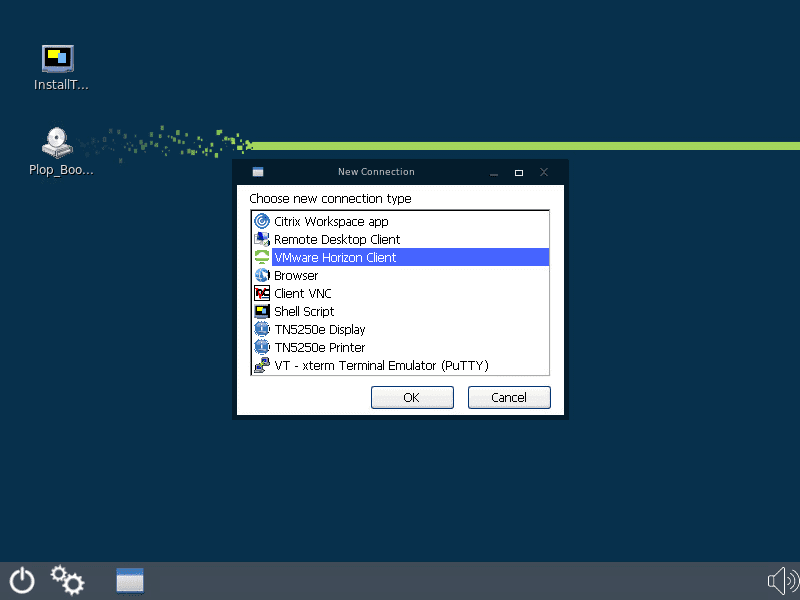 It can be installed on the local hard disk. In this mode, ThinOX4PC can replace the locally installed operating system, allowing the ThinOX4PC installation to be persistent on the system. It is an excellent option for corporate-owned devices and does not have any limitations mounting USB mass storage redirection to the virtual environment, unlike the USB mount.
Benefits of Praim ThinOX4PC
In the ThinOX4PC Live version, you will see the initial setup wizard below.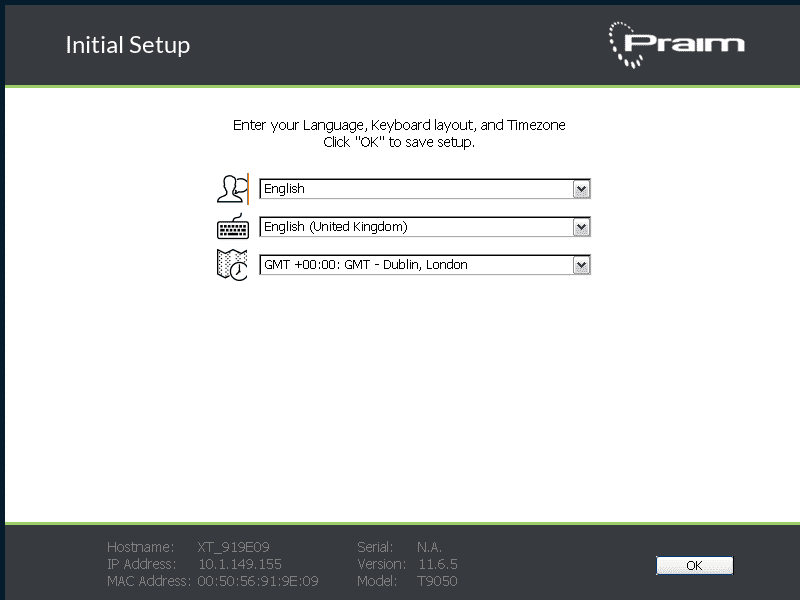 ThinOX4PC supports a wide range of hardware platforms, including Intel and AMD. It also supports a variety of peripherals to standardize the hardware management and transform a PC into a true managed thin client. Using ThinMan Server, IT admins can automate the management and corporate policy distribution to ThinOX4PC devices. ThinOX is a read-only operating system, so the end-user cannot write changes to the disk, helping to bolster the overall cybersecurity posture of end-user thin client devices accessing business-critical resources.
Final Notes
Repurposing old PCs as thin client devices can offer many benefits to organizations when supply chain issues, budgets, BYOD, security, and other challenges exist. Praim ThinOX4PC is a great solution that allows businesses to have the tools needed to successfully repurpose older hardware into effective, manageable, and secure end-user thin clients. In addition, it provides options for companies looking to leverage BYOD and extend the life of existing corporate-owned devices. Learn more about ThinOX4PC here: