VDI
Praim Agile4PC vs ThinOX4PC VDI Thin Client Management and Configuration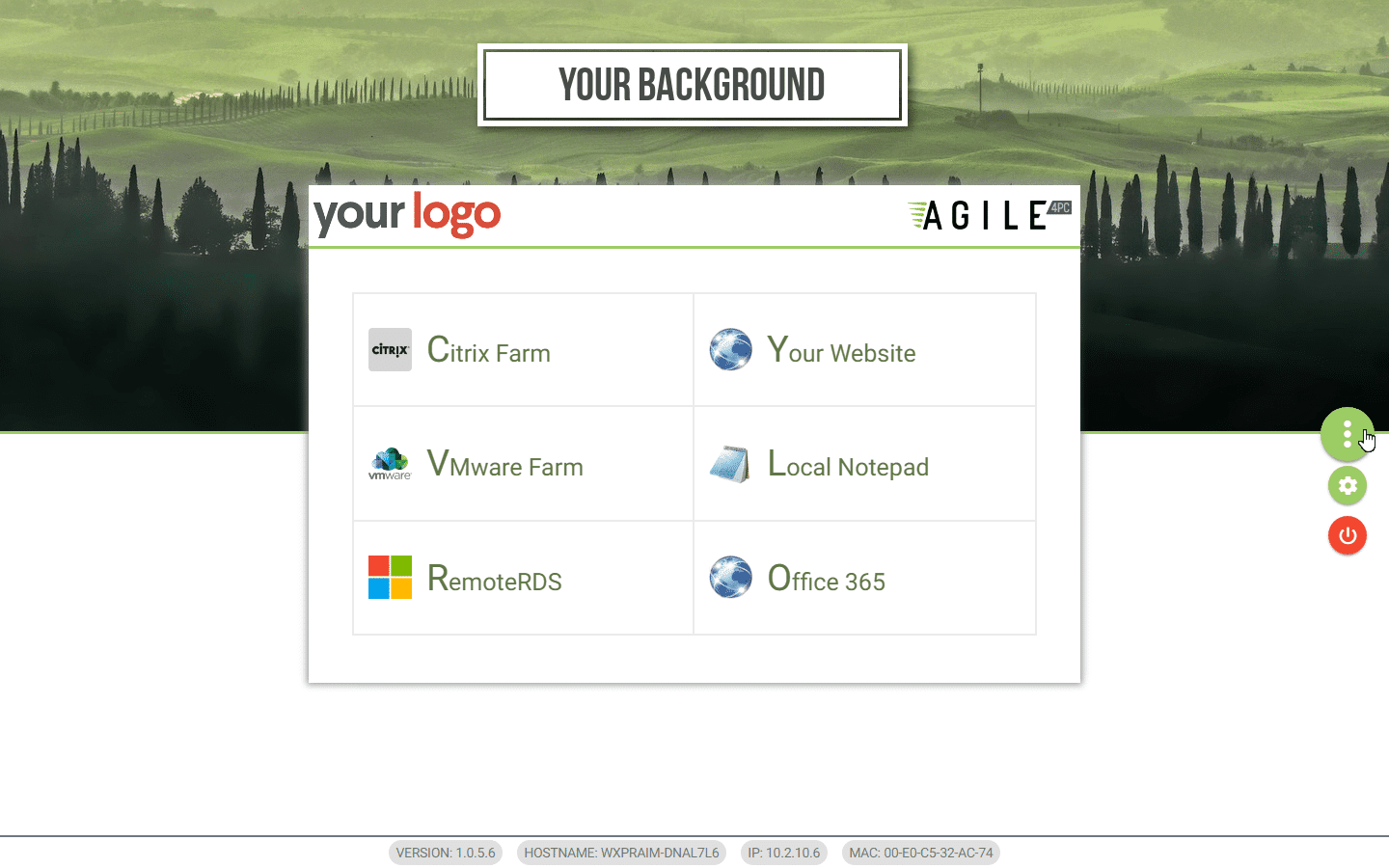 When it comes to being able to control, administer, and configure thin client devices, Praim's suite of products brings powerful management features and capabilities to the table.  Praim has a powerful line of tools and solutions that give organizations and specifically VDI administrators complete control over their environments.  This includes the ability to effectively and efficiently administrate and automate device provisioning, updates, control the look and feel, and provide a cost-effective solution to today's most prevalent VDI concerns that organizations encounter.  Two of the solutions offered by Praim are ThinOX4PC and Agile4PC.  What do each of these solutions bring to the table for organizations and VDI administrators?  Which solution do organizations pick to streamline their VDI client infrastructure?  How does each solution compliment the other?  Let's take a closer look at Praim Agile4PC vs ThinOX4PC VDI Thin Client Management and Configuration and see the capabilities of each solution to determine which solution fits the business needs of organizations today.
Praim Solutions for VDI Management
Praim has engineered a very robust solution for managing thin client devices, whether Linux or Windows based thin clients.  The management platform centers around the ThinMan Server .  ThinMan Server allows organizations to have a centralized point of control for configuring, monitoring, updating, and provisioning thin clients.  The various other solutions provided tie into ThinMan Server and allow organizations to have a very modular management plane that allows utilizing the solutions that present the most business value for their individual business use cases.
The great thing about this approach centering around ThinMan Server is the solutions compliment one another and allow organizations to use the solutions they need for their environments.  However, using all of the different aspects of the VDI management solution offered by Praim allows organizations to have the complete management solution.  However, for organizations who may not need all aspects offered by both Agile4PC or ThinOX4PC, which solution is right for their environment?  What are the differences in features and functionality between ThinOX4PC and Agile4PC?  Let's take a look at both of these solutions and see how each can be used by organizations to provide powerful VDI thin client management.
Praim Agile Features and Capabilities
One of the tremendous challenges with deploying various end user thin client devices is providing the same user experience across various platforms.  This even includes providing uniformity across the various Windows operating systems released in the past few years.  Praim Agile4PC allows organizations to implement a uniform user interface across Windows PCs including various hardware platforms and even different Windows versions.  This saves tremendously in expenditures of both time and support costs as the end user experience is standardized into a single supportable interface and experience that end users utilize.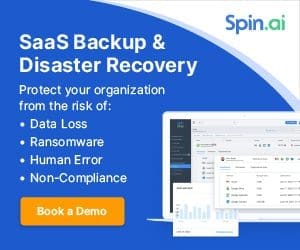 The "Agile Mode" functionality allows for many great features that allow VDI administrators to effectively implement this uniform, secure, and streamlined interface.  This is accomplished by an ultra-secure desktop experience that can be "locked down" from performing any actions or accessing any programs other than those allowed by the organization or based on job roles.  Additionally, the Agile Mode functionality allows a quick and easy way to create effective "Kiosks" that can otherwise be challenging to create and manage.
Agile4PC also easily integrates with ThinMan Server to provide the centralized management and configuration of end user thin client devices.
These include:
Ability to manage various Windows platforms along with domain joined workstations and those belonging to workgroups
Centralized management with ThinMan Server integration
Ability to centrally control user and device-based policy
Streamlined updates
Control of various hardware features and functionality including Wi-Fi
Remote technical support of end users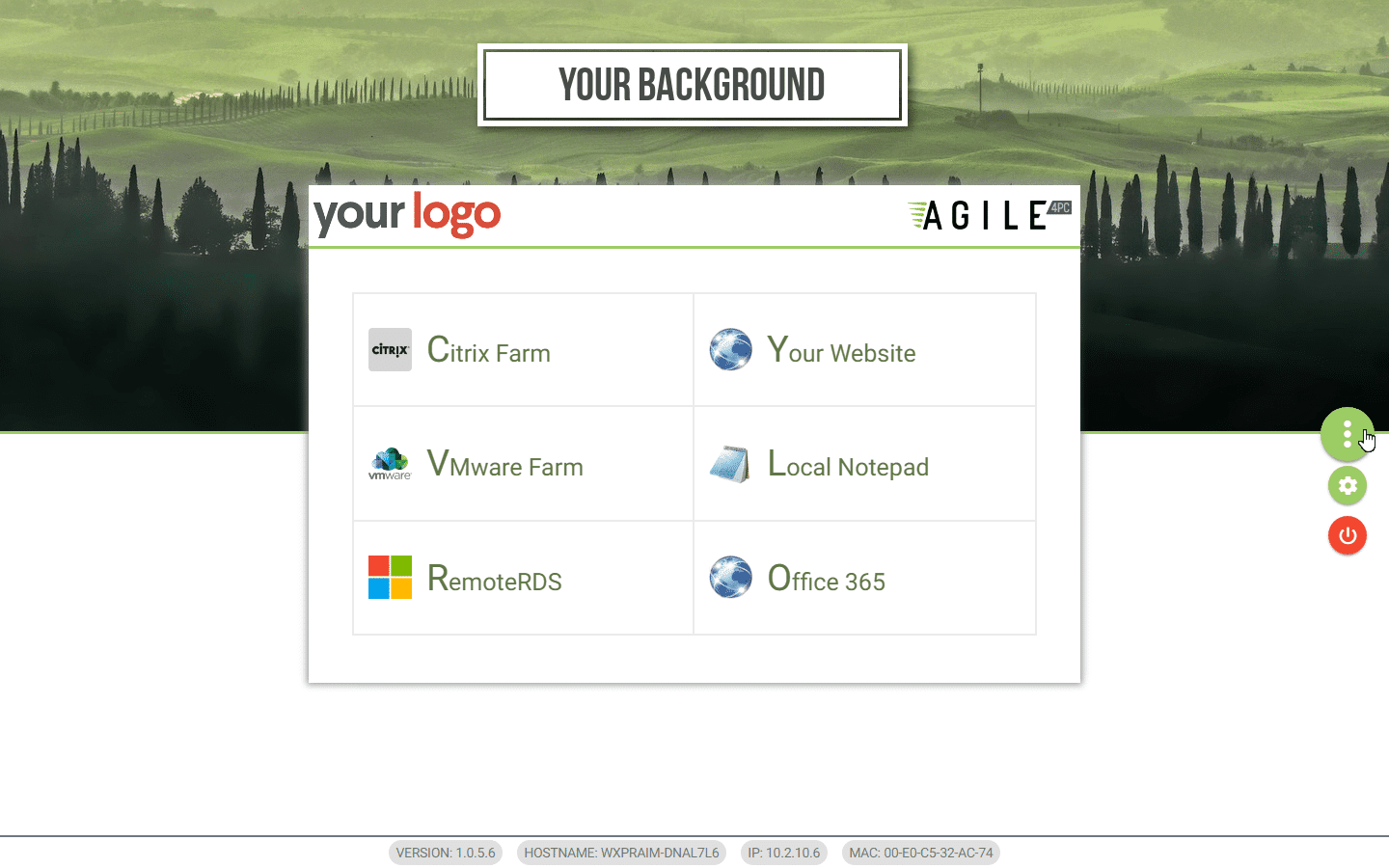 Praim ThinOX4PC Features and Capabilities
Many organizations today are exploring the VDI use case for their environment.  One prohibiting factor that always comes up is the capital expenditure that is needed to purchase thin client devices.  Organizations may be heavily invested from a fiscal standpoint into full blown Windows or Linux workstations that currently run the business-critical apps and user environments in production.  Facing the prospect of having to completely transition from current hardware onto all new hardware and the expense that comes with that migration is a tremendous hurdle facing any VDI initiative.
Praim's ThinOX4PC allows organizations to be able to repurpose current PCs/workstations and use existing hardware to connect to VDI environments and effectively turn existing hardware into powerful and secure thin or zero client devices.  This allows organizations to continue to make use of their hardware investment and not have the tremendous capital expense of purchasing all new thin client devices to access VDI infrastructure.  The beauty of the ThinOX4PC product is that it allows organizations to create either dedicated or dual-purpose thin client devices based on the existing end user hardware infrastructure that is already in place.  This is can be accomplished by either a full install of the ThinOX4PC product on the local disk drive of the workstation or by booting the workstation from a "Live USB" device.  Using the latter method, the existing operating system installation is left intact and the workstation can then be booted back in the Windows or Linux environment that is loaded locally.  ThinOX4PC allows connecting to the following VDI environments and devices:
Citrix Receiver
Citrix Xenapp
VMware Horizon View
Client VNC
Browsers
Printers
ThinOX4PC enables organizations to bolster their security stance when compared to other solutions by leveraging a purpose-built Linux-based environment that can effectively secure end user environments, including mobile clients using laptops.  Additionally, VDI administrators gain the ability to lock down USB devices, updates, configurations, and connctions back to corporate resources.  Communication between the ThinOX4PC thin client and the backend VDI environment is encrypted using technologies such as PCoIP found in VMware Horizon.  Additionally, information is not cached or stored locally to the device, greatly minimizing the attack surface for thin client users utilizing ThinOX4PC.
When the solution is connected in with Praim ThinMan Server, organizations can control all endpoints in a uniform manner across devices, networks, and different users and group of users.
ThinOX4PC creates an ultra-secure, efficient, highly controlled VDI thin client solution that allows many advantages to organizations including:
Reusing existing workstation/PC infrastructure
Saving the enormous capital expenditure on new thin client devices
Cutting down on Windows licensing costs
Uniform management plane for easily administering thin client devices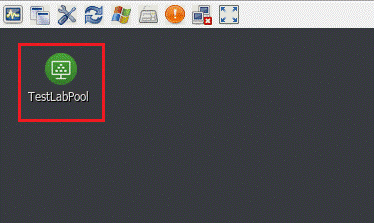 Deciding Between ThinOX4PC and Agile4PC
Organizations may see value in considering both the ThinOX4PC and Agile4PC solutions in their environments.  However, are there certain use cases that can help make the decision between the two solutions?  The following is a brief summary of features and strong use cases for each product that can help organizations consider one solution over the other.
ThinOX4PC
Allows effectively repurposing existing PCs/workstations for use as powerful thin or zero clients
Can effectively allow "dual purpose" use of a workstation. The existing OS can remain installed and can be booted into the ThinOX4PC environment
Saves on Windows licensing as the workstation can essentially have no operating system and be used to boot ThinOX4PC
Integration with Microsoft's Active Directory for access
Managed with ThinMan Server to provide a single management plane
Protects against malware such as ransomware on the local device as no data is stored locally
Here you can download free trial of ThinOX4PC
Agile4PC
Standardizes the desktop experience for Windows PCs used as thin clients for VDI environments
Can lock down the interface to allow only those programs or tasks granted to the end user
Effectively provides a way to provision a secure Kiosk environment quickly and easily
Works with both domain joined and workgroup joined Windows PCs
Manageable with ThinMan Server for centralized administration
Here it is possible to download free trial of Agile4PC
Takeaways
Having the required tools and solutions necessary for a successful VDI implementation and deployment can make the difference in having a VDI project succeed or fail.  One of the tremendous challenges to any VDI implementation is management and security of end user devices as well as the cost involved with provisioning those environments.  Using Praim solutions, including ThinOX4PC and Agile4PC, allow organizations to effectively solve these very real challenges by enabling the ability to reuse existing workstations/PCs securely and easily as well as having the ability to streamline the user interface and operational experience.  Additionally, by tying the functionality together with ThinMan Server, VDI administrators have an effective solution for a centralized and zero touch management platform that allows administering multiple thin client devices with a single click.  ThinMan Server also provides the ability to implement powerful user or device-based policies that can effectively automate configuration.  ThinOX4PC and Agile4PC can certainly work as standalone solutions or as complimentary solutions in conjunction with ThinMan Server, effectively allowing the total package of features, functionality, and manageability.