VDI
Raspberry Pi as Thin Client Remote Desktop with Praim Agile
Businesses that continue to support remote workers may support a wide range of devices and platforms across their organization. However, this can create management and troubleshooting challenges due to the diverse infrastructure. In addition, businesses want to have as many options as possible to provide cheap thin client devices to end-users, enabling them to connect to the business-critical infrastructure. Raspberry Pi's are known for being affordable and highly capable devices. However, can they be used as remote thin clients? Using Praim Agile4Pi, organizations can use Raspberry Pi as thin Client remote desktop. Let's take a general look at Praim Agile, what it can do, and how it can be used.
What is Praim Agile?
Praim Agile allows businesses to provide a controlled, uniform, and simplified software environment that is limited to only the applications needed by the users. The beauty of Praim Agile is the abstraction it provides regardless of the underlying operating system and hardware device. Praim provides Agile for Windows, Linux (on x64 devices), and for Raspberry Pi devices (still on Linux for such an ARM platform).
Using Praim Agile, businesses can also provide policy-driven end-user environments by limiting access to only the applications and resources needed. In addition, Praim Agile delivers a compelling capability to organizations – the ability to standardize the user interface.
Supporting different types of devices and interfaces can be difficult from a support standpoint. In addition, it adds to the support burden to provide documentation, training, and troubleshooting across multiple devices. However, using Praim Agile, businesses can standardize and customize the interface that users see when accessing mission-critical work environments, e.g. accessing a centralized Virtual Desktop.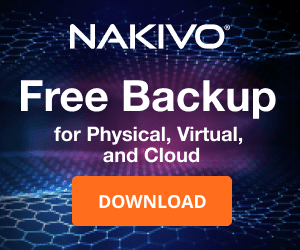 With Praim Agile, you have the following benefits:
It works on x64 (Windows or Linux) and Raspberry Pi platforms
It provides a simplified and graphically customizable interface
Organizations can create VDI or Web kiosks in seconds
It can block other devices, peripherals, and applications not needed by the employee
It centralizes control, policies, visibility, connectivity, and lifecycle management using Praim ThinMan.
Specifically, with Thinman, you can:
Provide remote assistance

Change the configuration of a device including the remote resources the need to access

Install third party software

Strengthen the authentication mode used on a device (also integrating with Active Directory),
even with 2-factors (including external factors such as a security card)

If combined with the O.S. firmware provided by Praim (Windows- or Linux-based), Agile can also control Write Filter and Cloning/Backup functionality on the device.
Praim Agile4Pi
In 2018, Praim released Agile4Pi delivering, contextually, a low-cost remote thin client device organizations can use, enabling users to access VDI infrastructure in the enterprise data center. In addition, the Raspberry Pi 3B and Pi 3B+ can deliver a full HD experience with client-side video rendering despite its low cost and low power.
Agile4Pi transforms Raspberry Pi devices into flexible remote thin clients that can be centrally managed for special use cases. In particular, it offers full compatibility with virtualized infrastructures such as Citrix, VMware, Microsoft RDP, UDS, and access to cloud environments.
Praim Agile also presents the user with a smart and controlled interface for accessing the local or remote applications enabled by the IT admin. Administrators can lock down the environment so they are the only ones that can change such configurations, leaving the user the ability to customize only its local parameters such as the video resolutions, the language, the mouse and keyboard configurations.
Do you need to create a kiosk experience? Creating kiosks is easy. It only takes five clicks to create a customized full-screen browser kiosk. From an information station to digital signage, with Agile4Pi, you can create and control a kiosk environment easily.
Agile allows you to ensure the security of your device and prevent any other non-sanctioned application from starting. It also connects your Raspberry devices to the ThinMan Server management solution from where you can administer, configure the Berry thin client, and then automate the configuration and any operation on all your Berry devices through a single tool and in just a few clicks.
All Agile devices enjoy the remote support system offered by ThinMan. As a result, help desk operators can launch remote support sessions directly from the console without the need to resort to external tools, with excellent service time/ cost simplification and optimization. ThinMan monitors all your end-user client devices and shows their status.
Users get quick and easy logins with Praim Smart Identity. Smart Identity is an additional ThinMan module (available with the User+ feature pack) that allows users to access their devices using a smart card. It is designed to work with many smart cards and readers: both with the card insertion (contact) and with NFC proximity technology (contactless). Companies can count on the support of the most common cards, like a company badge, saving on the purchase costs of new smart cards. In this way, moreover, Agile4Pi can get user-driven customized profiles.
Note the following features and benefits specific to Agile4Pi:
Management of ARM Raspberry Pi 3 and 3 B+ devices
Transform Raspberry devices into centrally managed Thin Clients
Desktop Lockdown with dedicated user interface
Possibility of two-factor authentication
Authentication management with your company smart cards
Automatic or selective blocking of peripherals
Simplified customizable interface to access local or remote (virtual) resources
Ability to configure local and home WiFi networks
Guided and automatically replicable configuration
Customizable profiles for devices or users
Distribution of user-profiles automation
Distribution of connection (resource) and network (Ethernet, WiFi) configurations
Distribution of security certificates
Automated distribution of updates and software
Instant creation of browser kiosks
Power management
Device inventory and organization
Adding and managing Agile-powered systems to ThinMan Server is extremely easy. Remote clients communicate with ThinMan using a standard port 443 SSL connection, and no ingress ports opened on the client-side. This network architecture eliminates network configuration challenges.
Once the connection is made with ThinMan Server, the Agile devices can be fully managed and controlled in a single-pane-of-glass.
Concluding
Praim Agile enables organizations to use low-cost and common devices such as a Raspberry Pi as remote thin clients. It standardizes remote thin client software management across all platforms, including Windows, Linux, and Pi devices. Users can install Agile4Pi on a Raspberry Pi 3B or 3B+ or on Praim Berry, the thin client created specifically for users who work with the Raspberry Pi 3 B+ platform. With ThinMan Server, businesses can centrally manage, configure, apply policies, troubleshoot, and remotely connect to all managed remote thin client devices powered by Agile.
Learn more and download Praim Agile and other solutions here: Managed Software Endpoints: discover every option | Praim