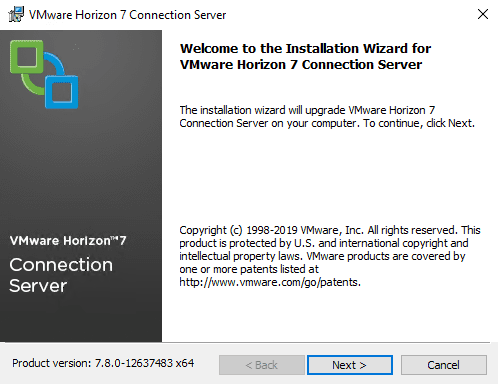 VMware has been on an extremely agressive release cycle with their End User Computing technology, better known as VMware Horizon over the course of the past several months. Just a few days ago VMware Horizon 7.8 was released with many new features and functionality. This release of Horizon has extended great new features and continues to build on the feature parity of the Horizon Console that will eventually replace the Horizon Administrator (flash client). Let's take a closer look at VMware Horizon 7.8 Released with New Features to cover some of the notable improvements and additions with this release.
VMware Horizon 7.8 Released with New Features
Let's take a look at some of the new features that have been added to the VMware Horizon 7.8 release. Let's look at the following:
Platform support
HTML 5 Horizon Console Continuing to Add Features
Scale
RDSH
Agents
Horizon 7.8 Platform Support
Windows Server 2019 support has been added for the Connection and View composer. Previously in Horizon 7.7 only RDS hosts and virtual desktops were supported. Skype for Business 2019 Support
HTML 5 Horizon 7.8 Connection Administration Console
As most are already aware, the new Horizon Console is the HTML5-based management console that will be replacing the Horizon Administrator "flash" client. We can expect that with each new release, more and more features will be included in the Horizon Console to work on achieving "feature parity" so the Administrator can be deprecated. The Horizon 7.8 is no surprise here in terms of the Horizon Console. What new functionality has been added to the Horizon Console in 7.8?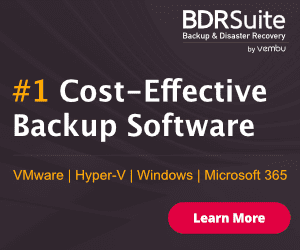 Can now import user persistent disk and recreate a linked clone desktop for a user.
Global policies in the horizon console for multimedia redirection, USB access, PCoIP hardware acceleration
Users who have the administrators role can use Horizon Administrator to add and remove administrator users and gorups and their permissions.
You can enable or disable, backup, edit, the connection servers from the Horizon Console. We can setup SAML and configure tunnels. You can register UAG 3.4 and higher and see their version, IP addresses, and location.
Change vCenter and composer settings including things like disk space reclamation. Horizon storage acceleration and number of concurrent operations.
Create and edit linked clone farms, and perform actions like recompose, enable disable provisioning and enabling or disabling the farm.
Everything needed to manage cloud pods has been added. Now possible to initate or uninitiate or join a cloud pod architecture. Create edit or delete global documents, and add or delete its pools. Create or add edit sites in pods and set home sites assignments.
Ability to add shortcuts for remote applications and desktops has been added to the Horizon Console.
VMware Horizon 7.8 Scaling Improvements
Horizon 7.8 offers impressive scaling limits which helps to give organizations the flexibility needed, no matter the size of their environment. Horizon 7.8 features support for the following scale numbers:
250,000 total sessions (same as Horizon 7.7)
50 pods (new)
10,000 sessions per pod (same as Horizon 7.7)
15 sites – allowing for greater architectural flexibility – (new)
7 connection server instances per pod (same as Horizon 7.7)
350 total connection server instances (new)
Horizon 7.8 RDSH Improvements
There are various improvements related to RDSH that are available with Horizon 7.8. These include the following:
In Horizon Administrator now possible to set percentage-based thresholds for CPU memory and disk usage allowing for easier and greater control than previous versions
Remote application restrictions are now more flexible, allowing using outside the default computers OU.
VMware Cloud on AWS allows you to have vsphere and Horizon cloud in AWS but manage them as they were on-premise.
Horizon 7 pool with VMware Cloud on AWS now capable to use multiple network segments with multi-vlan to work with NSX-T on VMC (LESS pools and smaller scopes). Support for VMware Cloud on AWS 1.6.
VMC 1.6 support for SQL server clustering, site-recovery, vmware network insight, deploying sddcs to singapore and canada does not support stretched clusters.
Horizon 7.8 Agent Improvements
What about Horizon 7.8 Agents? There have been quite a few improvements here as well including the foloowing:
You can now use regular expressions with URL redirection rules.
Smart card authentication with UWP apps.
Helpdesk plugin is included in the Horizon Agent installer.
VMware Integrated Printing finishing option such as staple or booklet for specific redirected printers.
Horizon Agent for Linux
Expanded support for RHEL and CentOS 7.6
Multi-monitor support for HTML Access 5.0
Smart card redirection for RHEL 7.1 or later
Expanded OS support for True Single Sign-On (SSO)
Read-only mode for Session Collaboration – Session collaboration, a client user can invite others in read-only mode.
Expanded NVIDIA vGPU support for SLED 12.x
Client Redesign to Align with Workspace One
Horizon 5.0 client redeigned to align with Workspace One
For security purposes the domain list is no longer sent to the client. This means a user will need to enter a domain in the user name text box when there are multiple domains.
Windows Client
Windows Client maximum number of monitors has been extended to 6.
MAC OS Client
When in dark mode, the MAC client will reflect this.
IOS Client
IOS Client – camera redirection with REal-time audio View (RTAV)
Screen rotation in presentation mode
VMware Horizon 7.8 Official Release Notes and Resources
Wrapping Up
VMware has continued to push the envelope of End User Computing with their Horizon product. With each consecutive release, there have been great new features that are allowing organizations to better harness the power of VDI across various environments including on-premises and in the cloud with the VMware Cloud on AWS. In looking at VMware Horizon 7.8 Released with New Features it is great to see VMware making great strides in deprecating the flash based Horizon Administrator in favor of the Horizon Console. VMware certainly has great experience under its belt after successfully releasing the fully featured HTML 5 vSphere client in vSphere 6.7 Update 1.