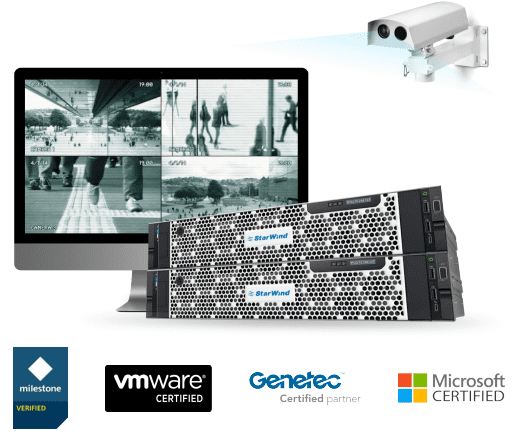 As part of proper physical security measures, many organizations make use of video surveillance platforms to help protect physical locations from theft, vandalism, and unscrupulous conduct of employees or visitors. Most organizations choose to keep video footage around for an agreed upon time period that is dictated either by business stakeholders, compliance regulations, or other standards.
Making sure the underlying infrastructure that houses the video footage is highly available and performant is critically important.  Due to many snowflake environments and different video systems, it may prove to be a challenge for many organizations to provide a stable, resilient, and performant platform for video.  Recently, StarWind introduced a purpose-built hyperconverged appliance (HCA) for video surveillance and analytics.  Let's take a look at this new solution and see what features and capabilities it offers to customers. 
What is StarWind HCA for Video Surveillance and Analytics?

The new StarWind HCA for Video Surveillance and Analytics platform is a purpose-built appliance built on top of the StarWind HCA solution for hyperconverged infrastructure. The StarWind HCA is a turnkey HCI platform that effectively combines compute, storage, and network into a small two-node form factor. The HCA for video builds on this existing solution to provide additional capabilities for Video Management Systems (VMS).
With the StarWind HCA platform, the solution runs in a "true" two-node configuration which means it does not require a witness appliance that is generally required in other vendor's two-node HCI configurations.  This helps to reduce the hardware footprint and overall design complexity.  The StarWind HCA solution, on which the video surveillance and analytics platform is built, also provides very strong performance and data resiliency capabilities inherent to the platform.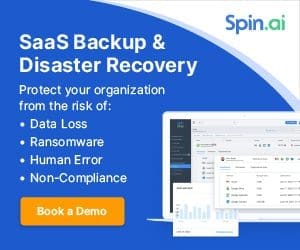 The HCA appliance features unique architecture and "secret sauce" that allows StarWind to do some pretty amazing things, even in the two-node configuration for your VMS environment. Note the following advantages of the HCA platform:
Hybrid Cloud: clustering with active-active data replication between on-premises and AWS, Azure or any other public cloud
Fault Tolerance, High Availability, Distributed RAM cache, Secure backups, Cloud DR and more
RDMA: maximize performance and CPU cores available to your applications by eliminating I/O overhead
Zero configuration, migration, and integration efforts
HCA fits even the strictest budgets by being a true 2-node cluster
Constant uptime thanks to high fault tolerance rate: a 2-node system tolerates 1 node and 1 disk failure
Supported Platforms

With StarWind HCA video surveillance and analytics, customers are provided with a great deal of flexibility in virtualization platforms, operating systems, and storage protocols that are supported. This allows businesses to align the solution to fit their existing virtualization and storage infrastructure technologies.
Supported Hypervisors: VMware vSphere, Microsoft Hyper-V
Supported Operating Systems: Microsoft Windows Server 2012, 2012 R2, 2016, 2019
Supported Storage Protocols: iSCSI, iSER, SMB3, SMB Direct, NFSv4.1, NVMe-oF
Supported Storage Management & Integrations: SMI-S, VVols, Redfish™, Swordfish™
Recommended Switches: Mellanox MSN2100, MSN2010, Dell S4810
Virtual Machine Backup and Replication: Veeam® Backup and Replication™ V10 Monitoring, Reporting and Capacity Planning: Veeam® ONE™ V10
Management and Security: StarWind Command Center
Optional Components: Microsoft SCVMM, Windows Admin Center; VMware vSphere, vCenter Operations Management
Features and Benefits

The new HCA for video surveillance and analytics features the following capabilities and features:
StarWind ProActive Premium Support – StarWind includes their ProActive Premium Support with the HCA appliances and, by extension, their HCA appliance for video. This provides proactive monitoring. This means that the StarWind solution can proactively detect issues and help resolve them before these escalate further. This is a great feature for business-critical video surveillance systems.
StarWind Command Center – The preferred management tool for managing the StarWind HCA hyperconverged solution is StarWind Command Center. This is StarWind's unified management tool that provides streamlined management of the solution.
Faster Time-to-Solution – The all-in-one appliances are a great way to provide a quick, verified hardware solution to satisfy your HCI virtualization needs. These are prebuilt and customized for video surveillance use cases.
Maximum Reliability – It is critically important for VMS systems to provide data resiliency for your video footage. StarWind's baked in fault tolerance with the HCA solution provides the ability to lose half of your hardware resources and still have access to your data.
Freedom of Customization – The HCA appliance configurations allow customers to configure the solution to be tailored to their particular business requirements. You are not locked into a particular configuration. StarWind does offer pre-sized configurations that help to make the sizing process easier, however customers are not locked into these.
Built and tweaked with video systems in mind

A huge benefit of the pre-built StarWind HCA video surveillance and analytics platform is these are built specifically with video in mind. With that said, StarWind has tweaked the video HCA appliances for use with popular VMS systems which includes integrating vendor recommended best practices into the configuration of the platform.
As found on the StarWind HCA for Video Surveillance and Analytics data sheet:
"Based on your project needs, we will design a solution tailored just for you. We build our systems up to Milestone, Genetec, and Briefcam best practices and test them inside-out to grant you peace of mind by ensuring both customer satisfaction and your reputation."
StarWind HCA video surveillance appliances take the configuration best practices of several well-known video platforms and integrate these as part of the solution. The infrastructure backing your VMS system needs to be able to handle high network throughput, IOPs, and have built-in resiliency and application uptime. The StarWind HCA video solution "checks all the right boxes" for the demands of today's VMS systems. StarWind HCA provides sustained high throughput, <1ms latency, 99.9999% application uptime, and can be easily customized. Let's look at a few questions about specific video and camera-related features.
How many cameras are supported?
Infrastructure sizes from <50 to 250 cameras
What types of cameras are included for support with the system?
8K and thermal cameras are supported
What about retention of video data?
Recording retention time from 7 days to 30 days or more
Does it support video analytics?
Video analytics capabilities from post-process analytics for select cameras to real-time analysis for all cameras
Preconfigured systems for video storage

StarWind does offer preconfigured systems that are based on the number of cameras the system will be supporting as well as how many days' worth of footage you are expecting to house.  Below is an example of one of the preconfigured options from StarWind that supports up to 100 cameras with 30 days of video retention.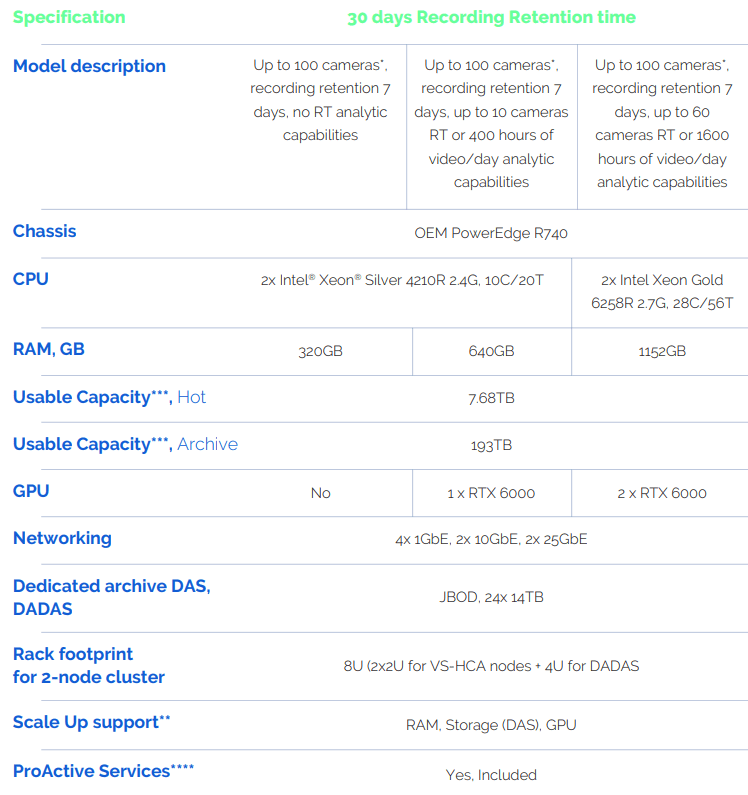 The preconfigured options help to take the heavy lifting out of configuring a solution that fits the needs of your organization. Most likely, one of the StarWind preconfigured options will fit the needs for most environments along with their preferred VMS system of choice.
Wrapping Up and Impressions

StarWind HCA solutions are a great way to have a very performant and resilient platform for business-critical workloads running in your environment. For many businesses, video surveillance is a critical part of their infrastructure for security, compliance, and other reasons.
The addition of the StarWind HCA for video surveillance and analytics provides a great turnkey solution for storing VMS data and video footage. It inherits all the strengths of StarWinds hyperconverged appliance solutions and provides additional tweaks and best practices specific to video management systems. This will allow businesses to basically drop-in this solution in their environment and provide quick time to value in terms of both performance and resiliency for video data.
Be sure to check out the new StarWind HCA appliance for video surveillance and analytics here.