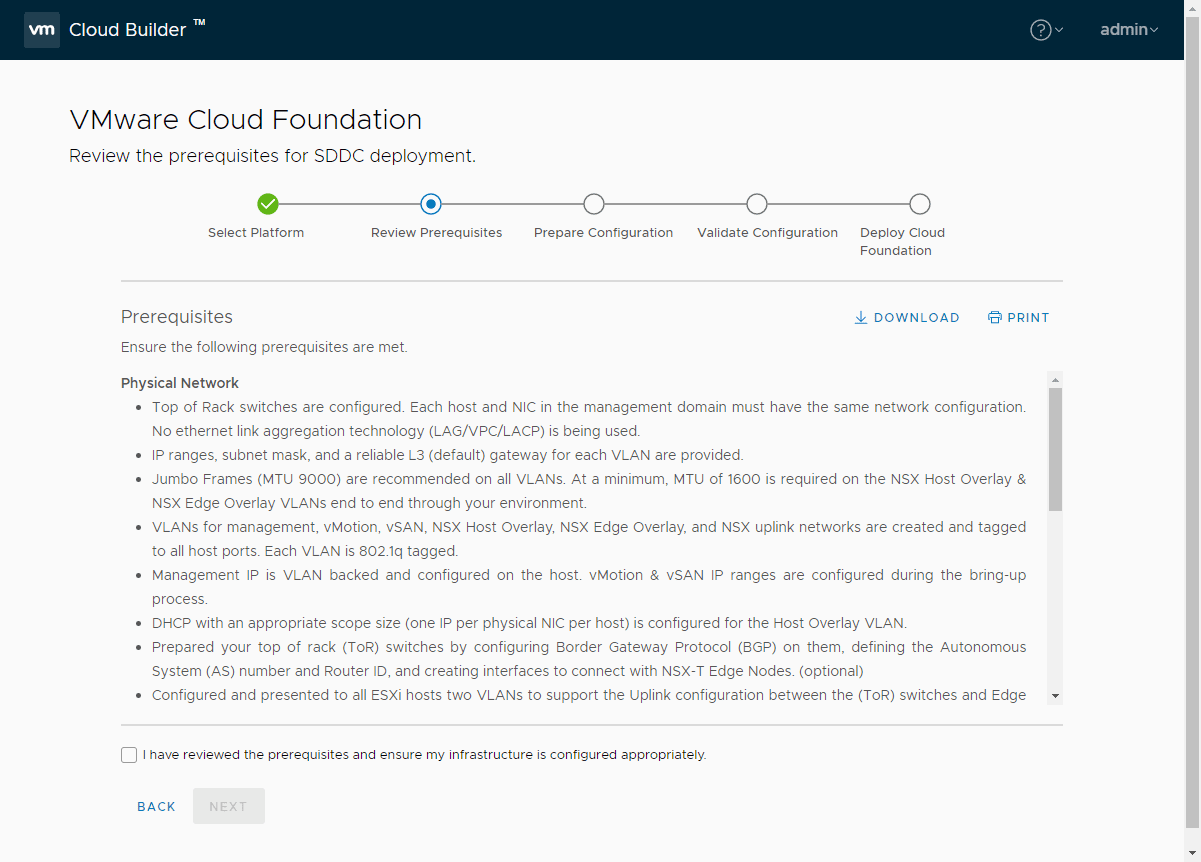 After the modern apps launch even back earlier in March of this year, the next generation of VMware products was released as GA. However, VMware Cloud Foundation 4.0 was only announced at that time. However, that has changed now with the official release as of yesterday of VMware Cloud Foundation 4.0 GA. VMware Cloud Foundation 4.0 incorporates all the new releases of vSphere and other solutions into the cloud builder platform. Now with VMware Cloud Foundation 4.0, customers have access to the latest and greatest vSphere 7 platform that of course, allows running Kubernetes workloads in their environments. In this quick overview post, we will take a look at VMware Cloud Foundation 4.0 released new features to see all the "good stuff" this release contains.
What is VMware Cloud Foundation?
If you are like me and have been in the IT industry any number of years, you most likely came from a more traditional deployment methodology – sticking optical media in a server and installing it.
In the world of virtualization, we traditionally have been used to mounting an ISO and doing basically the same thing. Also, traditionally, we have managed infrastructure in a manual way, including lifecycle management, storage, networking, etc.
VMware Cloud Foundation (VCF) simplifies and automates much of what you were used to doing by hand and provisions your compute, storage, and networking as a "stack" of components that are all contained in a single deployment workflow that allows you to deploy, provision, and upgrade components of your infrastructure stack much as you would in the public cloud.
To put it simply, it gives you the cloud feel in on-premises environments utilizing VMware vSphere as their core.
VMware Cloud Foundation is perfectly fit for many different use cases but especially these in particular:
Private Cloud and Hybrid Cloud – Allows provisioning infrastructure from a pool of virtualized resources on-premises, in edge environments, and in the cloud. Automation and orchestration are built into the VCF platform so that management of VMs or containers can be performed at scale.
Modern Apps – You can develop a modern apps strategy using the VMware Cloud Foundation services, and with the vSphere 7 Kubernetes integration and RESTful API interface, developers and IT operations will all have the tools needed for building out modern application infrastructure
Virtual Desktop Infrastructure – VCF 4 helps to automate, manage, and optimize Horizon 7 VDI infrastructure so that it is standardized and simplified.
VMware Cloud Foundation 4 Released New Features
What are the new features that are contained in this newest release of VMware Cloud Foundation – VMware Cloud Foundation 4. We will take a look at the following new features:

VMware Cloud Foundation 4.0 Bill of Materials
As mentioned the VMware Cloud Foundation 4.0 release contains all the latest and greatest components for the Software Defined Data Center (SDDC). This includes all of the following new components for deploying:
Cloud Builder 4.0
SDDC Manager 4.0
vIDM 3.3.2
vRealize Automation 8.1
vRealize Log Insight 8.1
vRealize Operations Manager 8.1
vRealize Lifecycle Manager 8.1
VMware Cloud Foundation 4.0 – Kubernetes focused
There is no question that this release of VMware Cloud Foundation 4.0 supports the current driving direction of VMware – Kubernetes. Supporting modern applications is on the minds of everyone today. Modern apps today are being run on a wide range of technologies, however containerized workloads are front and center to the modern apps movement towards a more cloud-native landscape. VMware Cloud Foundation 4.0 brings the full-stack HCI, SDDC into focus with a turnkey solution for running native Kubernetes infrastructure.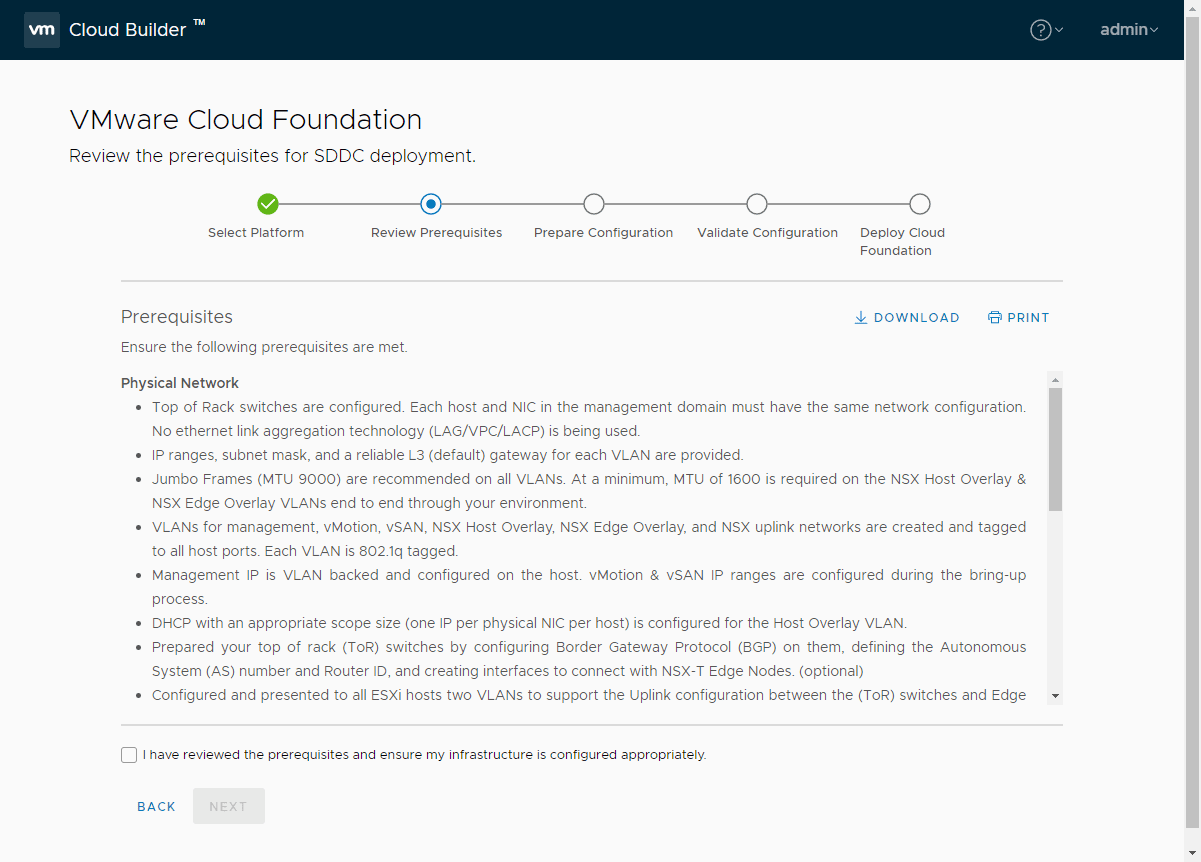 This provides an automated approach to not only Day 0 deployment but also Day 1 & 2 operations supporting both more traditional VM workloads but also Kubernetes managed containerized workloads.
Modern Networking and Storage
To highlight a few of the new underlying features, VMware Cloud Foundation contains modern networking and storage solutions for running your modern applications. This includes the recently released NSX-T 3.0 as well as VMware vSAN 7.0.
NSX-T 3.0 contains great new features including:
Federation
Distributed IDS (D-IDS)
Many new seurity features
VMware vSAN 7.0 contains great new features including:
Native file services
Lifecycle Manager benefits
Even better two-node features
More intelligent performance and rebuild operations
More in depth look at NSX-T 3.0 and vSAN 7.0:
More Powerful Lifecycle Management
VMware Cloud Foundation 4.0 utilizes one of the more powerful features found in vSphere 7 – vSphere Lifecycle Manager. This is the new desired state lifecycle management functionality and tool that is found in vSphere 7.0. Now that VCF 4.0 uses Lifecycle Manager, it will have even deeper intergration into the HCI stack with support for firmware management for qualified vSAN ReadyNodes.
Wrapping Up
VMware Cloud Foundation 4 Released New Features include an entirely new underlying SDDC stack that is built on top of the latest and greatest VMware vSphere components with vSphere 7 underneath. Networking and storage have also been uplifted to NSX-T 3.0 and vSAN 7.0.
In addition to these underlying SDDC components, it contains the most up-to-date Day 2 operations components such as vRealize 8.1. All things considered, this is the biggest VCF release to date and the most powerful.
Organizations now have a fully automated solution to deploy and operationalize traditional VM workloads as well as modern app infrastructure such as Kubernetes clusters.
Don't miss out on new posts! Sign up!