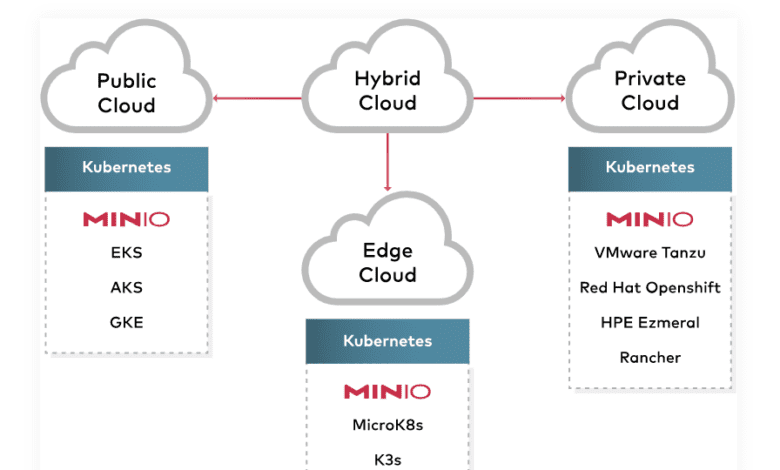 Back in September, VMware released VMware Cloud Foundation 4.1 with excellent new features. Today, VMware is releasing news of VMware Cloud Foundation 4.2 New Features with S3 Object Storage support. With this release, VMware has extended features and capabilities found in VCF 4.2 to help customers improve storage, networking, management, and security of both traditional workloads and modern containerized workloads. In addition, VMware is announcing the general availability of the vSAN Data Persistence platform. Let's see how the new VMware Cloud Foundation 4.2 features help organizations to have the features they need for traditional and modern applications.
VMware Cloud Foundation 4.2 New Features with S3 Object Storage support
Let's take a look at the new updates and capabilities with VMware Cloud Foundation 4.2.
vSAN Data Persistence platform with AWS S3 support
The big news with this release is the new enhancements with the vSAN Data Persistence Platform. With VMware Cloud Foundation 4.2, organizations can manage S3-compatible object storage for unstructured data. This is achieved with vSAN via support for Cloudian and MinIO offerings.
vSAN HCI Mesh
The vSAN HCI Mesh offering is a software-based solution for disaggregating both compute and storage resources across your various vSAN environments. Customers can reduce expenditures across their vSAN environments by sharing vSAN capacity between vSAN clusters and reducing the storage managed through efficient scaling of the solution.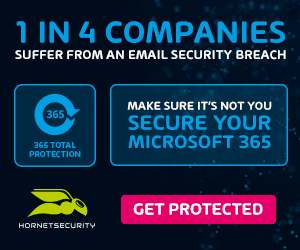 NSX-T 3.1 Federation
NSX-T 3.1 provides the ability for businesses to simplify networking and security in a cloud-like operating model. This includes centralized management, consistent networking, policy enforcement, and the ability to synchronize the security and policy constructs across various NSX-T deployments. NSX-T Federated networks can make use of stretched networks and uniform policy deployment to allow workloads to be highly mobile. This opens up many interesting use cases such as disaster recovery.
SDDC Manager Security Hardening
VMware has also tightened security between the SDDC Manager and the underlying components which helps to strengthen the security and minimize threats in the underlying components and operational phases.
What is vSAN Data Persistence Platform?
Let's revisit for review what the vSAN Data Persistence Platform is exactly. The new vSAN Data Persistence Platform was unveiled by VMware back in September 2020 and provides a framework of sorts for ISVs to be able to introduce services such as object storage or NoSQL databases with the underlying vSAN infrastructure.
VMware has been working closely with various partners to enable customers to run stateful services with greater agility, lowered costs, and simplified operations and management. VMware is introducing partnerships with MinIO and Cloudian that provide many great benefits to customers making use of the VMware vSAN platform. These include:
Customers can use Kubernetes APIs for stateful services to be able to both provision and scale these on-demand. This can be carried out in a self-service way without administrator intervention.
Service health and capacity dashboards can be integrated with VMware vCenter Server, so customers have a single-pane-of-glass view of the environment.
Make use of service-aware infrastructure operations for service availability. This is helpful during infrastructure changes, maintenance, and other lifecycle operations.
Optimal storage efficiency for stateful services
There are two deployment options for the vSAN Data Persistence Platform. These include the following:
Standard vSAN Deployment – VMware makes using the vSAN Data Persistence Platform extremely easy even in standard vSAN deployments. Using the traditional approach, customers can run stateful services and traditional apps on the same vSAN cluster. There is a specific storage policy called the Shared Nothing Architecture (vSAN-SNA). This storage policy allows using vSAN availability features and turns off the replication in the vSAN layer which saves space.
vSAN Direct – The new vSAN Direct solution is a new feature that allows applications residing on VMware vSAN to have a high-performance data path to local storage on vSAN hosts in a direct way. This configuration supports hardware on the vSAN Hardware Compatibility List. VMware also provides hardware configurations that are tested and validated by the likes of Cloudian, MinIO, and other OEM partners.
VMware Cloud Foundation (VCF) with Tanzu – Object Store Offerings
There are currently two options available for VCF with Tanzu using the vSAN Data Persistence platform. These include:
Cloudian HyperStore – The Cloudian platform provides native S3 compatibility for both traditional and modern applications in a single platform. It provides enterprise-class scalability, multi-tenant storage, and military-grade security.
MinIO High Performance Object Storage – MinIO provides an Amazon S3 compatible, Kubernetes-native object store that provides scalability, security, and AI/ML analytics
VMware Cloud Foundation 4.2 Other Features
vRealize Automation support for VMware Cloud Foundation:  VMware Cloud FoundationCloud accounts for the SDDC Manager and VCF workload domains with VMware Cloud Assembly. A VMware Cloud Foundation cloud account can help you facilitate a comprehensive hybrid cloud management solution.
Static IP Pool for NSX-T TEPs:  With VMware Cloud Foundation 4.2 it introduces more flexibility to leverage static IP pools for NSX-T Host Overlay (TEP) networks instead of DHCP. It applies to the management domain and the vSphere workload domains with uniform L2 clusters.
Release Versions UI:  New, the SDDC Manager UI includes a Release Versions page regarding the bill of materials, features, and end of general support dates for each available VMware Cloud Foundation release. This will no doubt assist with upgrade planning.
Enhanced skip upgrade experience: Filtering is available to upgrade bundles by the target release you want to skip to using SDDC Manager UI. This can also be done with public APIs.
Improvements to upgrade resiliency:  New pre-checks with VMware Cloud Foundation 4.2 include password validation, API performance optimization, and better error reporting for ESXi.
Advanced Security Add-on for VMware Cloud Foundation: The Advanced Security Add-on for VMware Cloud Foundation has been enhanced. It now includes advanced threat protection, workload and endpoint security. This provides the following:

Carbon Black Workload Advanced:  With CB, you have Next Generation Anti-Virus, Audit/Remediation for workloads, and EDR for workloads.
Advanced Threat Prevention Add-on for NSX Data Center Advanced and Enterprise Plus editions which includes NSX Firewall, NSX Distributed IDS/IPS, NSX Intelligence, and Advanced Threat Prevention
NSX Advanced Load Balancer with Web Application Firewall
Wrapping Up
The VMware Cloud Foundation 4.2 New Features with S3 Object Storage support provides extremely powerful features that allow customers to run both traditional and modern workloads and applications. With the Cloudian and MinIO solutions, customers can use the vSAN Data Persistence Platform for S3 object storage compatibility.