NSX-T
Download VMware NSX-T Data Center For Relatively Free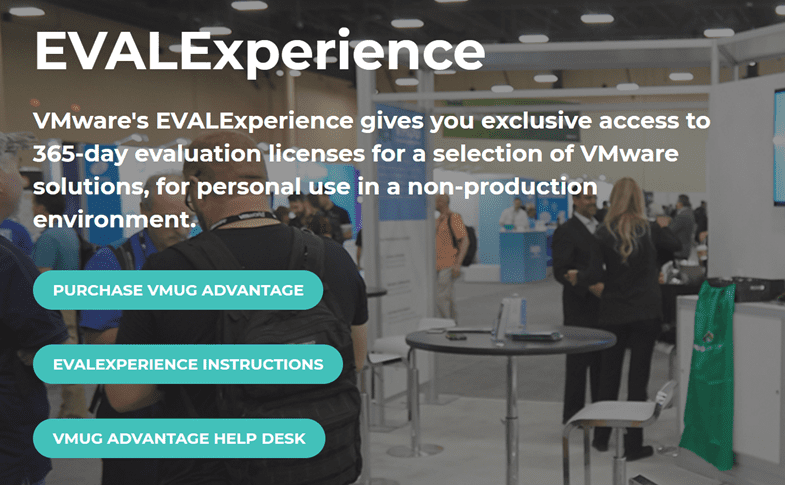 Are you trying to become a more proficient virtualization expert? Would you like to learn VMware's portfolio of products better for career advancement or to evolve your skillset for work further? I have written many blog posts covering the VMUG Advantage program. Bar none, it is arguably the best value in a package to obtain production software for an extremely reasonable price that would otherwise be unattainable for most. Today, that deal has been sweetened even further. There has been rumblings for a few weeks now that VMware NSX-T Data Center would be coming to the portfolio of products that are offered with the VMUG Advantage program. The availability of NSX-T Data Center for VMUG Advantage subscribers was made available today. Let's look at how to download VMware NSX-T Data Center for relatively free.
VMUG Advantage
First of all, what is VMUG Advantage? VMUG Advantage is a great way to gain technical skills to accelerate your skill set with VMware products. It is a membership-based subscription that allows you to access most of the data center products that either you use each and every day or would like to have access to for your home lab environment.
In my opinion, starting a home lab and buying a VMUG Advantage membership are the best two purchases you an make to become a better virtualization engineer. It not only provides you with access to VMware data center software solutions but also offers many other benefits that include:
365-day evaluation licenses for 15+ VMware solutions
20-35% discounts on VMware training and certifications
$100 off VMworld registration
Below is a more thorough comparison of the VMUG free offering and the VMUG Advantage subscription that offers tremendous value.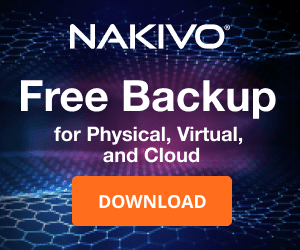 | | | |
| --- | --- | --- |
| | GENERAL | ADVANTAGE |
| UserCons | X | X |
| Virtual Events | X | X |
| Local Community Meetings | X | X |
| Access To Online Communities | X | X |
| Live & On-Demand Webcasts | X | X |
| 20-35% off Training Discounts | | X |
| 365-day Evaluation Licenses | | X |
| $100 off VMworld | | X |
| Test Drive by VMware | | X |
| Price | Free | $200.00USD/year |
Comparing the differences between VMUG free and VMUG Advantage
VMware NSX-T Data Center for Relatively Free?
This is huge news today that I have personally been waiting a long while for – access to NSX-T Data Center in VMUG. Why is this a huge deal? NSX-T has been a very "hard to get" release of NSX for quite some time now.
VMware has kept tight reins on the software binaries and licensing and for good reason. They have wanted to ensure that it is not installed in a "willy nilly" manner in environments where admins may not have done their due diligence to properly integrate the virtual networking stack.
It has been in a place where NSX-V was several years ago. It used to be this way with NSX-V. However, as it became more mainstream, we saw it available on VMUG and a little easier to get otherwise.
In case you didn't know, NSX-T Data Center will eventually replace NSX-V as the solution of choice whether you are using VMware vSphere or are using SDN in the public cloud.
Why do I say Download VMware NSX-T Data Center For Relatively Free? In my opinion, getting vSphere 7, vSAN 7, VCF 4, vRealize Operations Suite, and now NSX-T Data Center for $200 a year, is essentially getting it for free!
In fact, if you do about 30 seconds worth of Googling, you will find a 10% discount code. You might even find something on this site!
The official announcement from VMUG today regarding NSX-T Data Center:
Introducing: VMware NSX-T™ Data Center to VMUG Advantage!
VMware NSX-T™ Data Center (formerly NSX-T) provides an agile software-defined infrastructure to build cloud-native application environments.
NSX-T Data Center is focused on providing networking, security, automation, and operational simplicity for emerging application frameworks and architectures that have heterogeneous endpoint environments and technology stacks. NSX-T Data Center supports cloud-native applications, bare metal workloads, multi-hypervisor environments, public clouds, and multiple clouds.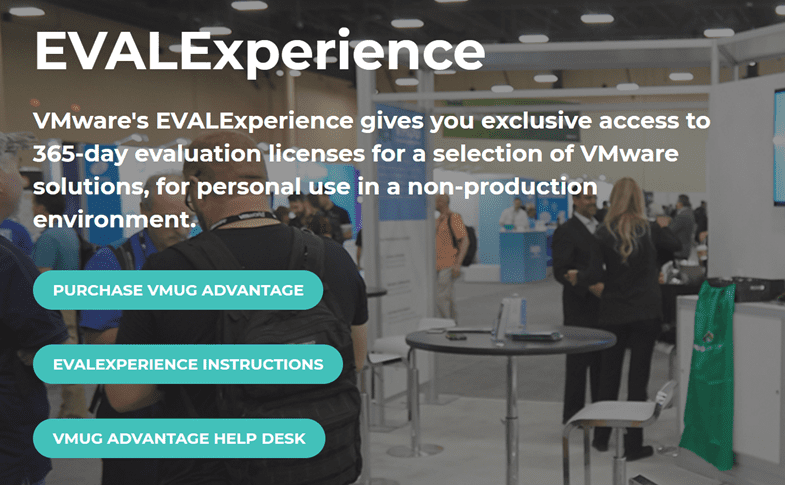 If you are at all interested in learning more about VMware solutions and products in their portfolio and want to also build a home lab, VMUG Advantage is the only offering out there that provides such a tremendous value.
Check out previous posts covering VMUG here: