NSX-T
What is the VMware NSX-T Virtual Distributed Switch N-VDS Deployment and Migration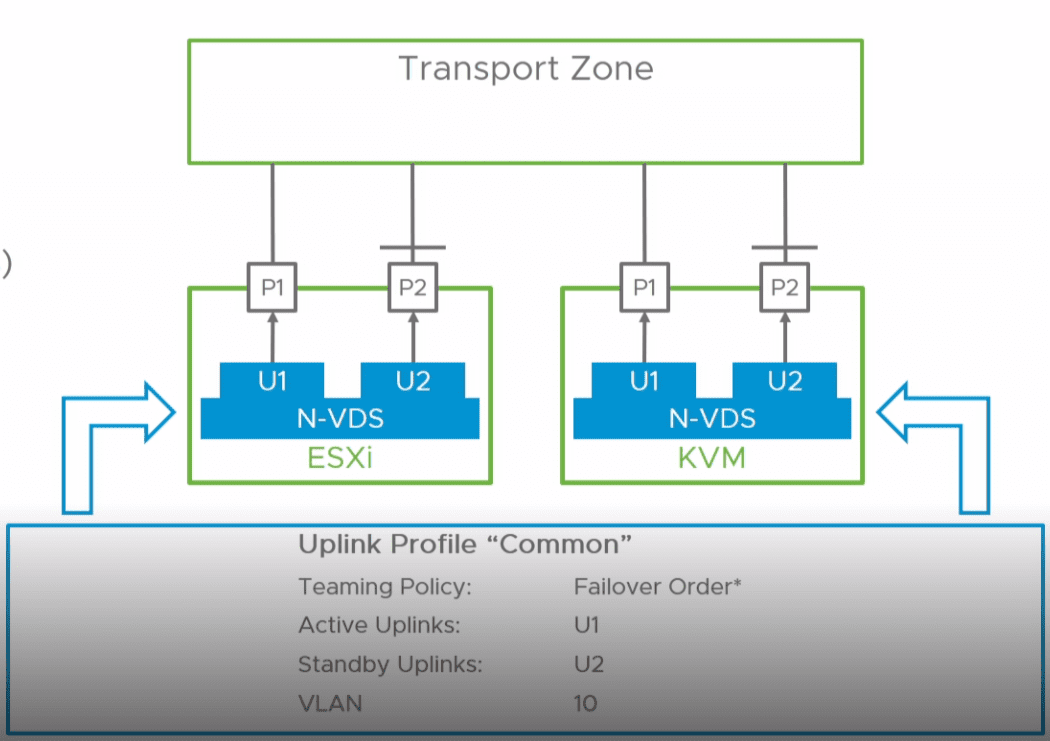 The virtual network switches in VMware vSphere are the component of the virtual infrastructure that performs the heavy lifting of getting packets im and out of the vSphere virtual environment. Over the course of the evolution of VMware vSphere, VMware has introduced different kinds of virtual switches that have introduced various features and functionalities into the vSphere environment. There are the vSphere Standard Switch (VSS), the vSphere Distributed Switch (VDS), and now with NSX-T, the new NSX Virtual Distributed Switch or N-VDS. In this What is the VMware NSX-T Virtual Distributed Switch N-VDS deployment and migration post, we will take a closer look at the new N-VDS switch and get a better idea for what this new type of virtual switch and what it brings to the table.
Different VMware vSphere Switches
Let's take a step back and look at the different VMware virtual switches that can be used in the environment and the evolution of the vSwitch and the functionality that has been added to the vSphere environment by each. The different types of VMware virtual switches include the following:
The VMware vSphere Standard Switch or VSS is the most basic type of virtual switch that exists in the VMware vSphere environment. This is the default virtual switch that is installed by default in ESXi when it is installed. The management VMkernel port is provisioned by default on a VSS switch. VSS switches must be configured on each ESXi host individually as they are not centrally managed from vCenter Server.
The VMware vSphere Distributed Switch is a more powerful version of the virtual switch in vSphere that is provisioned and centrally managed from vCenter Server. It is distributed in nature. After the switch is created in the vSphere Client using vCenter Server, you simply add hosts you want to have the VDS installed. This means you configure the switch once and then simply add it to the ESXi host. This eliminates the need to "configure" the switch locally on each ESXi host which needs to have the exact same configuration. This scales much better than the VSS virtual switch. The VDS also has many more features than the VSS with abilities such as LACP supported and Network IO Control or NIOC which does not exist on the VSS. This now brings us to the newest virtual switch in the fleet of VMware vSwitches. What is the VMware NSX-T Virtual Distributed Switch N-VDS?
What is the VMware NSX-T Virtual Distributed Switch N-VDS?
The new VMware NSX-T Virtual Distributed Switch is the newest type of switch in the line of VMware virtual switches. It is an NSX-T technology that touts the following characteristics:
Decoupled from vCenter
Cross-platform support
Different Uplink Profiles
VLAN and Overlay Logical Switches
NSX-T for Data Center offers a tremendous advantage over NSX-V for Data Center for multi-cloud environments in that it is decoupled from vCenter Server. This means the N-VDS virtual switch is also not reliant on vCenter Server for configuration.
This decoupling from VMware vCenter Server allows for cross-platform support with the N-VDS virtual switch. This means the N-VDS switch can be used outside of VMware vSphere environments.
Characteristics of N-VDS virtual switches
A few notables about N-VDS virtual switches include:
pnics are physical ports on the host
pnics can be bundled to form a lik aggregation (LAG)
uplinks are logical interfaces of an N-VDS
uplinks are assigned pnics or LAGs
Any combination is possible on ESXi (KVM hosts can only define one LAG)
The N-VDS Teaming Policy:
The teaming policy defines uplink redundancy and failover model
Two remaining policies in NSX-T – Failover Order and Source Port (only in ESXi)
Load based teaming and IP hash teaming are not available with N-VDS virtual switches
The N-VDS Uplink Profile is applied to a Transport Node when it joins a Transport Zone. The Uplink Profile defines the transport Zone attachment and specifies:
The teaming policy
The uplinks definition (LAGs/pnics)
MTU
Overlay transport VLAN ID
Transport Zones supports multiple uplink profiles
A new type of virtual switch mode has been introduced with N-VDS. Enhanced Data Path N-VDS – Data Plane Development Kit (DPDK)-based N-VDS
Two N-VDS modes available: Standard or Enhanced Datapath. N-VDS Enhanced Data Path is optimized for networking centric workloads. The Enhanced Data Path N-VDS makes sense when the VM requires:
High packet rate
Low latency, low jitter
A use case for the Enhanced Data Path N-VDS would be for Network Functions Virtualization. The Enhanced Data Path N-VDS includes the following:
Adds flow-cache to N-VDS
Polling-based, dedicated CPU cores
Large pre-allocated buffers
N-VDS Deployment and Migration Best Practices
The following are a few basic deployment and migration recommendations with the N-VDS virtual switch. The deployment recommendations will depend on whether you have (4) uplinks in a host or (2) uplinks in a host. Typically, many newer servers are configured with (2) high-speed uplinks such as 2x25GB uplinks. The deployment/migration recommendations will look differently depending on which configuration of NIC cards your host(s) have.
If you have 4 uplinks 4x10GB uplinks, the easy deployment scenario, VDS and N-VDS side by side:
Infrastructure traffic remains on the VDS, VM traffic is on a separate N-VDS with dedicated uplinks.
For those with only (2) uplinks scenario which is common today with (2) high speed uplinks such as 2x25GB Uplinks, consolidation is the recommendation since it will allow for fault tolerance whereas simply dedicating a single uplink for each type of traffic will leave a single point of failure.
Challenges with the consolidation process includes:
Migration of vmknics (mgmt in particular)
Validation of different solutions over N-VDS
Additional recommendations:
vmknic distribution. For example segregate management and storage traffic, leverage multiple vMotion vmknics
Prioritization of infrastructure traffic and bandwidth reservation
Per-VLAN LS Teaming Policies – you can define different uplink profiles that have different teaming policies
Like VDS, NIOC can be configured and utilized with N-VDS
Switching Profiles – Can be applied per port or per Logical Switch
Wrapping Up
In this What is the VMware NSX-T Virtual Distributed Switch N-VDS Deployment and Migration post, we have taken a look at this new type of virtual network switch that is specific to VMware NSX-T. There are some very interesting characteristics of the N-VDS switch. VMware has emphasized the uplink profiles with this new kind of virtual switch. These are very important to get your head around working with N-VDS switches. There are definitely recommendations that VMware has with regards to migration and deployment depending on the number of physical NIC ports the host is configured with. There will no doubt be the need for some to coexist VDS with N-VDS and also those who will want to consolidate their virtual networking over to the N-VDS switch due to NIC port count reasons.
Don't miss out on new posts! Sign up!