home lab
VMware Cloud Foundation added to VMUG Advantage Eval Experience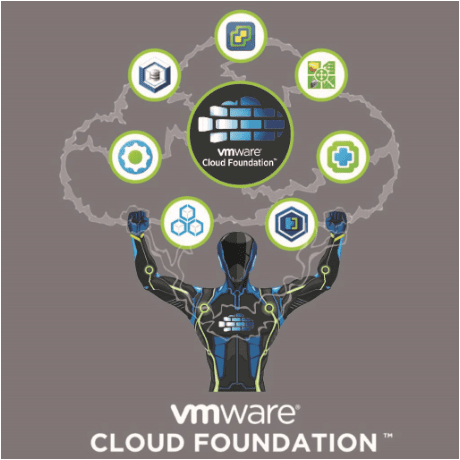 Have you heard about VMUG? Have you considered purchasing a VMUG Advantage membership? If you have wondered if VMUG is worth the very reasonable price charged for the membership, this post will hopefully help you decide one way or another. I have been a member of VMUG now for around 3 years and have been subscribing to the VMUG Advantage membership for that time. This is a great membership that provides tremendous value to subscribers. Yesterday, an email went out introducing VMware Cloud Foundation to VMUG Advantage Eval Experience which serves to sweeten the deal even further! Let's take a look at VMware Cloud Foundation added to VMUG Advantage Eval Experience and see how this makes the VMUG Advantage membership an even better deal.
VMUG Advantage Subscription Tremendous Value
This is one of the subjects I certainly like to evangelize when it comes to learning VMware specific products and technologies. VMUG is one of those "no brainer" subscriptions when you look at the tremendous value that you get from a VMUG Advantage subscription.
What is VMUG Advantage? VMUG Advantage is the paid subscription that gives you access to a number of great services, discounts, product licenses, certification prep and other features. In fact it includes the following list of features:
EvalExperience – 365-day evaluation license for personal use in a non-production environment
VMware training courses and discounts on those
VMware Certifications – access to discounted certification exams
VMware Certification prep – Save 35% on VMware exam preparation workshops
VMware Lab Connect – This is a self-paced, technical training lab designed to enhance your learning
VMworld Discount – The premiere event for VMware, VMworld, touts stackable discounts with VMUG Advantage members
VMware Testdrive – This is a fully featured, integrate and globally available product exploration environment for VMware SaaS offerings
VMware Cloud Foundation added to VMUG Advantage Eval Experience
One of my personal favorites of the VMUG Advantage subscription and the reason that I bought into it a few years back is the EvalExperience. EvalExperience is the feature of VMUG Advantage that gives you access to VMware product downloads and licenses for a 365-day period.
These are fully-featured production copies of the software, so not stripped down or handicapped in any way. The caveat is that you are not using them in a production environment.
If you are running a home lab (which if you are serious about learning, I highly recommend), the VMUG Advantage subscription is absolutely one of the best subscriptions you can buy to have access to the software that you are most likely dealing with and using in production.
It allows you to hone your skills with software you already use at work/production, but also extend your value as an employee and technical resource by allowing you to learn new skills and new software/product related knowledge.
VMware Cloud Foundation added to VMUG Advantage Eval Experience
Now for the subject at hand with VMUG – VMware Cloud Foundation (VCF). This is the newest addition to the VMUG family of available products. Since I joined the VMUG subscription just a couple of years back, I have seen tons of exciting VMware products added to the catalog of available downloads to VMUG Advantage members. Great products like VMware NSX, Site Recovery Manager, vRNI, vRA, TestDrive, and others have been added during my time with the membership.
Just yesterday, I received an email that another great VMware product has been added to the VMUG membership, VMware Cloud Foundation (VDF). What is VMware Cloud Foundation (VCF)? It is an integrated software platform that automates the deployment and lifecycle management of a complete software-defined data center (SDDC). This is made possible by the underlying platform relying on hyper-converged infrastructure running on top of vSAN.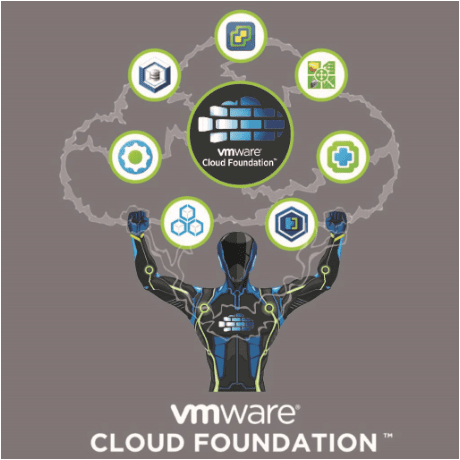 As noted by VMware, the complete SDDC solution includes vSphere, vSAN, NSX, and the vRealize Suite of products. Cloud foundation allows you to build a hybrid cloud infrastructure using powerful automation built into the SDDC manager. This allows operational tasks such as creating, expanding, patching, upgrading, and deleting entire workloads.
Also exciting for VMUG Advantage members, VMware has included an additional tool called the VCF Lab Constructor (VLC) to help VMUG hom lab users install VCF into a nested environment. VMUG has listed out a slack channel to put VMUG users in contact as well with VMware technical marketing folks to help with answering questions and such. So, really great resources for VMUG Advantage users.
Below is a screenshot of the catalog of products available to the VMUG Advantage subscriber. As you can see VCF has already been added to download.
How much can you buy the VMUG EvalExperience subscription for? Only $200. Also, if you keep a close eye out, you can often spy out discounts in and around VMworld. I can't say this enough, the Advantage membership is a steal for the value you get back. From the product downloads to other benefits, this is a no-brainer.
Wrapping Up
If you are serious about learning VMware products and solutions, the VMUG Advantage membership is well worth the money spent. From my experience, the value only keeps getting better with new products and solutions offered and made available to VMUG Advantage subscribers.
Check out more information on VMUG Advantage on the official VMUG site here.
Don't miss out on new posts! Sign up!