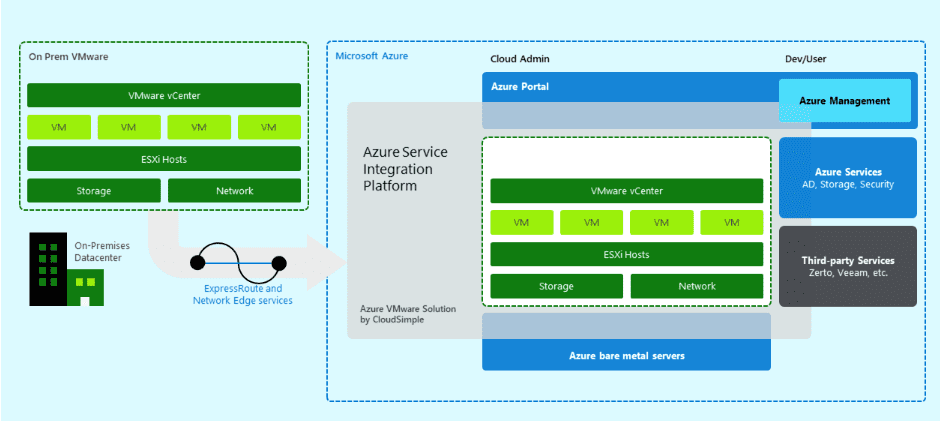 Don't miss out on new posts! Sign up for the Newsletter here:
VMware has certainly made "cloud" a primary objective in their portfolio of offerings. Cloud is the future and where most organizations are looking to to extend their infrastructure for their needs of tomorrow. As many are already becoming familiar and using VMware Cloud on AWS, major late breaking news is you can now run VMware natively in Azure. The new service is Azure VMware Solutions. In this quick post, let's take a look at how to Run VMware on Azure Bare Metal with Azure VMware Solutions and what is contained in this new offering. What does it brings to the table in terms of cloud services and offerings for organizations who have strong ties to Azure and who want to run their VMware workloads in Azure?
Run VMware on Azure Bare Metal with Azure VMware Solutions
This new service that was announced at Dell's annual customer conference is a fully managed service that allows running VMware natively on Microsoft Azure. This is a bare metal solution like what is offered in the Amazon AWS environment with VMware Cloud on AWS. So, this allows consuming VMware platforms directly on the bare metal Azure hardware. What is included in the Azure VMware Solution?
There are four main components to the solution that provide the core functionality of the offering. These include:
Along with the four components that make up this new offering in Azure, all the corresponding management tools are included to manage the solution.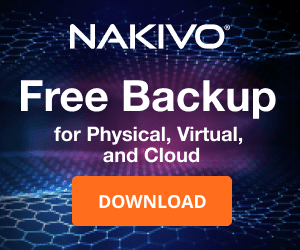 Features of the Azure VMware Solutions
There are many great features included with this offering for Azure VMware Solutions including the following:
Self-service provisioning of the VMware cloud environment on Azure. The capacity of the solution is elastic, meaning you can add or remove capacity in terms of vSphere hosts, etc on demand.
VMware deployment, upgrade, management plane backup
Health/capacity monitoring, alerting, troubleshooting, and remediation.
NSX-T networking services allow L2/L3 services and firewall rule management
Capacity reservation
High-speed, and low-latency connectivity to the Azure VMware Solution
Integration with other great Azure services such as Azure AD, storage, application gateways, and others
Other tenants are fully isolated from other tenants physically
Activity management, usage, and billing metering visibility
24×7 tech support
Use Cases for Azure VMware Solutions
There are many great use cases that come to mind for organizations to leverage this Azure VMware Solutions architecture. It especially makes since for the following use cases:
Data Center Migration
Elastic Resources based on Demand
Disaster Recovery and VDI implementations
High performance applications including databases
Hybrid Cloud infrastructure
Data Center Migration with Azure VMware Solutions
Customers looking to modernize their current datacenter infrastructure will find the new Azure VMware Solutions as extremely beneficial. By utilizing the Azure VMware Solutions, customers can eliminate he need to manage hardware refreshed and reduce the risk of cloud migrations and other conversion processes. Additionally, the process to add new hardware is simply the click of a button instead of purchasing, waiting for the hardware to arrive, racking and stacking, and provisioning on-premises.
Elastic Resources based on Demand with Azure VMware Solutions
The "elastic" nature of the Azure VMware Solutions is a characteristic that customers simply are not going to be able to replicate on-premises. The VMware resources can be scaled up and also scaled down based on the demand of the environment as needed. Instead of the capital expense of purchasing new hardware simply to cover a "burst" type event of high traffic, only to go back to normal load metrics, the Azure VMware Solutions make this process much more cost effective and feasible.
Disaster Recovery and VDI
One of the most common use cases businesses cite for utilizing cloud resources is disaster recovery. Using the cloud for DR makes perfect sense and is a cost effective way of having a "stand-by" environment or secondary site for disaster recovery operations. Additionally the high speed connectivity offered by Azure and fast response times make it a great solution for cloud VDI solutions as well.
High Performance Applications
The Azure VMware Solutions are designed to run the most demanding workloads including databases such as Oracle and Microsoft SQL Server. High-speed 25 Gbps network connections ensure more than enough network bandwidth for the solution and helping to guarantee high performance throughout the stack.
True Hybrid Cloud Infrastructure
Azure VMware Solutions offering will certainly help organizations to unify their processes and procedures across their various landscapes so that data center resources can centralize identities, access control policies, logging and monitoring for VMware and know and use the same management tools regardless of whether they are interacting with on-premises or Azure resources. This uniform set of DevOps processes, utilities, and procedures helps to streamline and make operations extremely agile.
Wrapping Up
VMware continues to surge ahead with native Cloud platforms and this latest native solution running on top of Microsoft Azure only strengthens that position. The ability now to Run VMware on Azure Bare Metal with Azure VMware Solutions is a great alternative for businesses that are aligned more tightly with Azure instead of AWS in their public cloud strategy. This will bring the same types of cloud platform advantages to the Azure platform as exist for VMware in AWS.
Check out the official write up on the Microsoft blog here:
https://docs.microsoft.com/en-us/azure/vmware-cloudsimple/cloudsimple-vmware-solutions-overview