Horizon View
VMware Horizon 7.7 released new features and compatibility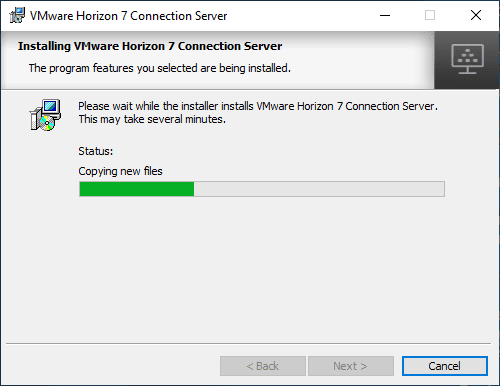 It doesn't seem like that long ago that we had covered the release of VMware Horizon 7.6. However, new off the press is VMware Horizon 7.7 with many new updates to speak of and a compatibility with all the latest and greatest architecture which we love. Additionally, with this release, VMware is pushing the HTML 5 reworking of Horizon even further. Let's take a look at VMware Horizon 7.7 released new features and compatibility to look more closely at what this release brings to the table for end user computing. Will this be the year of VDI? Horizon 7.7 certainly has something to say about that with the new features, functionality, and ever-growing cloud integration and seamless architecture.
VMware Horizon 7.7 released new features and compatibility
Let's take a look at some of the new features of this release. The first thing that generally gets updated with any release of new software is the ability of the software to interoperate with and be compatible with the latest and greatest software platforms. This is certainly true with Horizon 7.7. This has been such as busy last few months of the major software platforms including VMware vSphere and Microsoft Windows. As expected, the latest versions of both platforms have been updated for support with VMware Horizon 7.7. Below, are highlights taken from a couple of resources
New Operating System and Other Compatibility
There are many nice additions to this version of VMware Horizon. As mentioned earlier, there have been some very big releases from VMware as well as Microsoft from an operating system perspective. VMware Horizon 7.7 adds support for the likes of VMware vSphere 6.7 Update 1 and Microsoft Windows Server 2019 to name a couple. Additionally, VMware Cloud on AWS support is continuously getting better.
Windows Server 2019 has been added to the list of supported operating systems for desktops and RDSH servers.
VMware vSphere 6.7 Update 1 and VMware vSAN 6.7 Update 1 are supported with this release of VMware Horizon.
Horizon 7.7 clients not include support for macOS 10.14 (Mojave) and Android 9.1
The Horizon Cloud Connector virtual appliance can now be upgraded. This appliance is the component used to integrate Horizon Cloud Service with Horizon 7 on-premises as well as VMware Cloud on AWS deployments.
IPv6 support has been extended in that now The VMware Virtualization Pack for Skype for Business is supported with IPv6.
VMware Horizon 7.7 Management Improvements
VMware has made a huge push across the board to get core vSphere management as well as all the other vSphere related products such as Horizon up to using a native HTML 5 management client and away from the old Flash driven "Flex" client. With the new VMware Horizon 7.7 release, more HTML 5 functionality has been added to the console, including the following:
HTML 5 Console Enhancements
The new HTML 5 Horizon console can be used to add manual desktop pools and View Composer linked clone desktop pools. Also, you can attach, detach, edit and delete persistent disks used for linked-clone desktops.
Another HTML 5 improvement is that now on the Machines page, you can easily see information related to who is connected to a VM. If someone other than an assigned user is connected, this information is readily available. This is made clear by way of new columns and layout here – the Connected User column and the Assigned User column. This however, is not functionality that is only available in the Horizon HTML 5 client, as it has been added as well to the Horizon administrator.
Flex Client Enhancements
The new Horizon Administrator enhanced System Health dashboard is much more VMware Unified Access Gateway aware as it displays registered UAG appliances as of version 3.4 and later.
Connection Server Pod name is also displayed in the title bar on the browser tab which is much more convenient.
Help Desk Tool Enhancements
The Help Desk Tool has been enhanced to allow Horizon administrators to end application processes for end users. This action is fully logged in the database, including the date and time, desktop or application name, pool name, and the name of the administrator.
VMware Horizon 7.7 Scalability and Security Enhancements
This release has some great new improvements in the areas of scalability and security. These include:
Single vCenter Server can manage multiple pods in Cloud pod architecture
RDSH server farms can contain more servers – now 500. This is up from 200 previously.
Linked-clone and automated desktop pools containing full virtual machines can now utilize vMotion
vGPU-enabled full-clone VMs, instant-clone, and linked-clone VMs can utilize vMotion.
Clipboard auditing has been added which allows scrutinizing this activity.
vTPM enabled virtual machine support has been added
TLS 1.0 has been disabled.
VMware Horizon User Experience Enhancements
There have been many new enhancements from a User Experience standpoint including enhancements in Blast Extreme, Windows client devices, and RDSH published apps and desktops.
Blast Extreme can now be used to access physical workstations
Blast Extreme HEVC (H.265) video encoding support doubles the data compression while not lowering the quality. It does require the NVIDIA GRID environment
Client-drive redirection enables copying, dragging and dropping files and folders.
VMware has introduced Virtual Print feature that enables printing to any printer available on their Windows clients which is similar to the ThinPrint virtual printing feature. However, this new feature supports client printer redirection and location based printing which provides superior functionality.
For apps and desktops administrators can specify if users can open multiple instances of the same application
Users can assign an RDSH published application on Windows clients
Hybrid login feature which is new allows accessing apps for unauthenticated users.
New VMware Cloud on AWS Horizon Enhancements
Minimum cluster size has been reduced to 3
vSphere stretched clusters are now supported
NSX-T and VMware vSAN datastore encryption are now supported
Horizon 7 Enterprise Edition – User Environment Manager, VMware App Volumes, and VMware Instant Clone Technology are all now supported
Linux Desktops are now supported
VMware Horizon 7.7 Linux Enhancements
It's in the list above, however, Linux Desktops are now supported on VMware Cloud on AWS.
SSO supported with SLES 12x desktops
Audio-In supported on SLED/SLES
Instant-clone floating desktop pool is now available
Session collaboration allows inviting other users to join existing remote desktop sessions
Instant-clone Linux desktops are allowed to offline domain join with Active Directory.
VMware Horizon 7.7 Installation
Stay tuned for a further and much more detailed analysis of the installation and configuration of VMware Horizon 7.7 as we look at some of the new features that are contained in this release as well as taking the new HTML 5 management console features for a spin.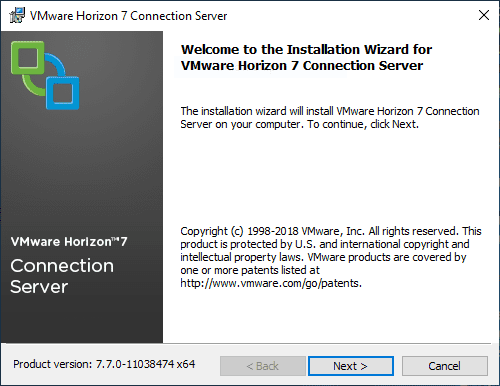 Thoughts
VMware Horizon 7.7 takes the VMware Horizon platform to new heights in the world of End User Computing. With VMware Horizon 7.7 released new features and compatibility await those who upgrade their Horizon environments to take advantage of the new power contained in this release. With new compatibility with the latest operating systems including VMware vSphere 6.7 Update 1 and Windows Server 2019, this version allows taking advantage of the latest and greatest platforms for VDI. Stay tuned for further exploration into VMware Horizon 7.7 and walk throughs in the lab.
Don't miss out on new posts! Sign up!