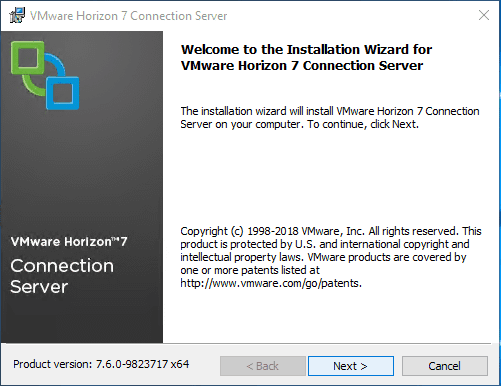 Following VMWorld, there have been a hold slew of releases that have come from VMware, including vSphere 6.7 Update 1 and Platinum, among others. In the realm of desktop virtualization, VMware's Horizon product provides a powerful virtualization platform for the enterprise environment today, offering cutting edge features and functionality. These features and functionality have been expanded with the release of VMware Horizon 7.6. In this post, we will take a look at the topic of VMware Horizon 7.6 Released New Features to explore some of the new bells and whistles with VMware's full-featured End User Computing solution.
VMware Horizon 7.6 Released New Features
There are new features and functionality in VMware Horizon 7.6 related to the following components:
Horizon Agent for Linux
Horizon Agent
Horizon GPO Bundle
Horizon JMP Server
Horizon 7 Security
Let's take a look at each of these components to see what improvements have been made in each area of the product.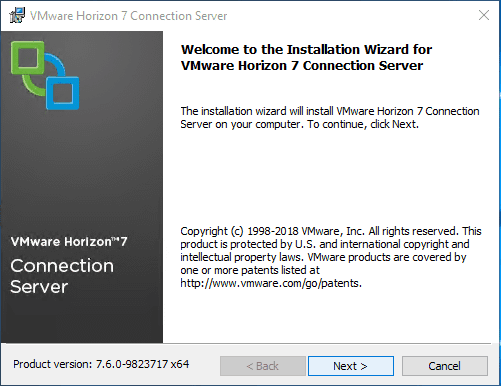 VMware Horizon 7.6 Connection Server
There are many new enhancements to note with the VMware Horizon 7.6 Connection Server including the following:
Horizon Console – With 7.6 a user can login to the Horizon Console with any predefined role or combination of roles
Horizon 7 Subscription Licenses – You can now use the Horozing 7 Cloud Connector to manage subscription licenses to a Horizon Cloud node that is hosted in VMware Horizon Cloud Service.  This removes the need for a license key manually entered for product activation.
Cloud Pod Architecture – Horizon Client 4.9 now more effectively manages RDS per-device CALs and always presents this license.  Earlier versions only present this license if they have a license for a specific pod
Horizon Administrator – There is no longer an option to configure the RDS Per-Device CAL storage option in Horizon Administrator.  These are now stored on the client.  Another enhancement with the Horizon Administrator involves IPv4 and IPv6 – these can both be handled concurrently on TCP port 8443 and UDP port 8443.
New supported vSphere releases – vSphere 6.5 U2 is now supported with this release.
Virtual Desktops – Now supports vMotion for vGPU-enabled virtual desktops.
VMware Horizon 7.6 Agent for Linux
What about the Horizon Agent for Linux?  Improvements include:
True SSO support on RHEL/CentOS 7 desktop – these newer OS platforms have been added to the supported list.
Additional supported platforms include Ubuntu 18.04, RHEL/CentOS 6.10, and RHEL/CenOS 7.5 platforms
Instant-clone support for RHEL 7.1 and later – you can now create instant-clone floating desktop pool on RHEL 7.1 or later systems
VMware Horizon 7.6 Horizon Agent
New improvements with the Horizon Agent includes:
Redirecting serial ports from Windows client devices to published desktops and apps – you can now redirect serial port connected devices on the client device to the published desktops
Redirecting geolocation information from Windows client devices to remote desktops and published apps – Geolocation information can be redirected from Windows client devices to virtual desktops, published desktops, or published applications
HTML5 Multimedia Redirection improvements – Live streaming is now supported with the HTML5 multimedia redirection feature
VMware Horizon 7.6 GPO Bundle
There are several GPO Bundle features to note with VMware Horizon 7.6:
Clipboard audit feature – This records information about clipboard data copied from teh agent machine to the Windows client machine.  This is enabled by configuring the Configure clipboard audit GPO policy for VMware Blast or PCoIP.  There are optional settings to be enabled such as the Whether block clipboard redirection to client side when client doesn't support audit group policy setting.  This blocks or allows clipboard redirection to clients that do not support clipboard audit features.
Geolocation redirection feature – Redirect geolocation information from Windows client devices to remote desktops and published applications.  This is enabled by setting the Enable VMware Geolocation Redirection and Enable URL list for VMware Geolocation Redirection group policy
HTML Multimedia Redirection group policy changes – The GPO settings for this feature have been moved.
Proxy settings in Skype for business on Windows clients – The virtualization pack for Skype for Business checks for proxy settings on the Horizon Client for Windows system and uses those settings for media traffic.
VMware Blast DSCP Marking policy setting – DSCP values can be configured for outgoing blast network traffic.
VMware Horizon 7.6 Client
New features have been added here including the HTML Access 4.9.  You can read this documentation in the following link for a list of feature information – https://docs.vmware.com/en/VMware-Horizon-Client/index.html
VMware Horizon 7.6 JMP Server
The VMware JMP server is VMware's Just-In-Time Management Platform technologies where components of the desktop are decoupled frm each otehr and are assembled on demand to provide the modern digital workspace.
You can upgrade to a later version of the Hirozon JMP Server using the MP server installer
VMware Horizon 7.6 Security
Configure login deceleration for uauthenticated access to published applications
Notes Before Upgrading
A couple of things to note before the upgrade:
Takeaways
VMware is continuing to push the envelope of desktop virtualization and End User Computing.  VMware Horizon 7.6 Released New Features brings about new enhancements that take the platform even further.  Keep your eyes open for a walk through of installing the VMware Horizon 7.6 Connection Server coming up soon.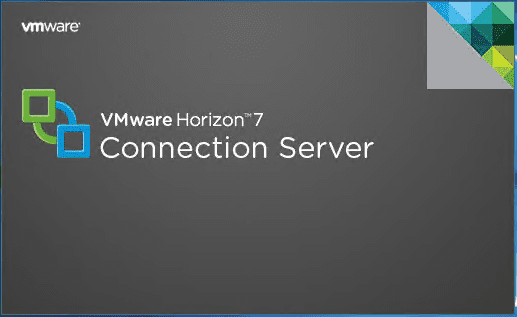 Don't miss out on new posts! Sign up!