NSX
VMware NSX 6.4.1 Released New Features With vSphere 6.7 Support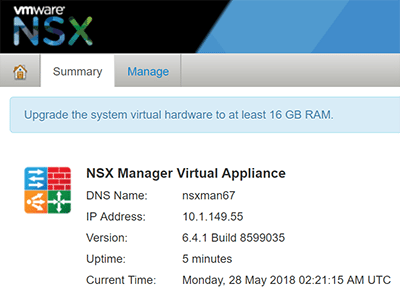 One of the downsides of a new version of vSphere is that customers have to wait until ALL the integrations and products that interact with vSphere itself are compatible with new versions as they are released. This generally takes time unfortunately. However, one of the roadblocks to upgrading to vSphere 6.7 has been removed with the introduction of NSX 6.4.1 which now officially supports vSphere 6.7!  However, the vSphere 6.7 support is only one of the many new features with NSX 6.4.1.  One of the major features is the addition of much more functionality inside the HTML5 interface for NSX 6.4.1.  Let's take a look at VMware NSX 6.4.1 Released New Features With vSphere 6.7 Support.
VMware NSX 6.4.1 Released New Features With vSphere 6.7 Support
So this is another really great release from the VMware NSX team.  It includes many new features that have been extended from the NSX 6.4 release such as the context aware firewall and identity firewall features.
Additional Layer 7 Application Context Support: SYMUPD (Symantec LiveUpdate traffic, which includes spyware definitions, firewall rules, antivirus signature files, and software updates), MAXDB (SQL connections and queries made to a MaxDB SQL server), and GITHUB (web-based Git or version control repository and Internet hosting service).
Expanded OS support for Identity Firewall:  Identity Firewall was one of the great new features of the 6.4 release that allowed filtering individual, unique, TCP/IP streams from clients connecting to RDSH servers.  With 6.4, this functionality was only supported with Windows Server 2016.  However, running the latest VMware Tools with 6.4.1 on Windows Server OS'es extends the supported platforms including Windows Server 2012 with VMware Tools 10.2.5 and Windows 2012 R2 with VMware Tools 10.2.5.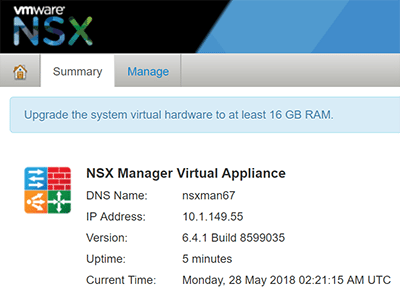 Perhaps some of the more exciting features even are the enhancements to the HTML5 interface, extending what can be done via the brand new ultra fast HTML5 UI.  This includes the following:
Installation
Groups and Tags
Firewall
Service Composer
Application Rule Manager
IPFIX
Flow Monitoring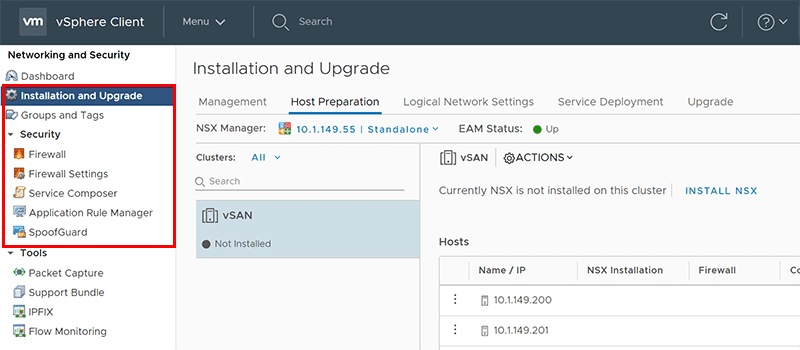 VMware is certainly making a strong push to have the HTML5 client fully functional by the Fall of 2018 and they are giving everyone confidence that this will be accomplished with the blistering pace they are adding functionality to both vSphere core products and the ancillary products that extend the core vSphere feature set.  There is still work to be done.  Below is the table found on the Functionality Updates for VMware NSX for vSphere that shows functionality that still not supported as of yet with the HTML5 client.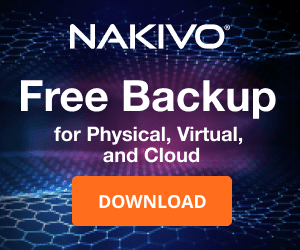 Functional Area
Unsupported Functionality in the vSphere Client
Service Definitions
All functionality, including:
Guest Introspection Services
Network Introspection Services
Hardware Devices
Logical Switches
All functionality
NSX Edges
All functionality, including:
Edge – lifecycle management
Edge – Routing
Edge – NAT
Edge – DHCP
Edge – Bridging
Edge – Firewall
Edge – Load Balancer
Edge – VPN
Service Composer
Service Composer Canvas
Tools: Endpoint Monitoring
All functionality
Tools: Flow Monitoring
Flow Monitoring Dashboard
Details by Service
Configuration
Tools: Traceflow
All functionality
System: Users and Domains
All functionality
System: Events
All functionality, including:
SNMP Events
NSX Ticket Logger
Cross-VC NSX
Universal Logical Switch
Universal Logical Router
NSX Home
Getting Started
License Information
Customer Experience Improvement Program
The other big feature with VMware NSX 6.4.1 is of course the compatibility with vSphere 6.7.  Again, many were perhaps holding out on upgrading to vSphere 6.7 because of VMware NSX.  This can now be removed as a roadblock and can allow organizations to get the latest functionality across the board when upgrading both vSphere and NSX.  We are still waiting however on supportability of vSphere 6.7 from the major backup vendors, but hopefully these announcements will be made soon!
It certainly is cool to see the NSX functionality being brought into the new HTML5 interface with the speed and efficiency of operations being greatly improved with the performance of the new interface.  It is great to be able to install and configure NSX 6.4.1 in vSphere 6.7 using the new workflows of HTML5.

General compatibility with VMware NSX 6.4.1 is as follows.  Note there is no compatibility documented as of yet for vSphere 6.5 Update 2.  Additionally a point to note is organizations need to be upgrading from vSphere 5.5 as soon as possible.
For vSphere 6.0:
Supported: 6.0 Update 2, 6.0 Update 3
Recommended: 6.0 Update 3. vSphere 6.0 Update 3 resolves the issue of duplicate VTEPs in ESXi hosts after rebooting vCenter server. SeeVMware Knowledge Base article 2144605 for more information.
For vSphere 6.5:
Supported: 6.5a, 6.5 Update 1
Recommended: 6.5 Update 1. vSphere 6.5 Update 1 resolves the issue of EAM failing with OutOfMemory. See VMware Knowledge Base Article 2135378 for more information.
For vSphere 6.7
Supported: 6.7
Recommended: 6.7
Note: vSphere 5.5 is not supported with NSX 6.4.
Official VMware vSphere 6.7 Release Notes:  https://docs.vmware.com/en/VMware-NSX-for-vSphere/6.4/rn/releasenotes_nsx_vsphere_641.html#upgradenotes
Takeaways
The news of VMware NSX 6.4.1 Released New Features With vSphere 6.7 Support was certainly music to the ears of many vSphere admins last week.  It is awesome to see the progress being made with migrating to the HTML5 interface and how VMware has revisited workflows and such with the interface and is not simply just porting things over.  The support for vSphere 6.7 has removed a major roadblock for organizations who are running NSX not being able to upgrade until that compatibility was released, and now it has been.  Look for more NSX 6.4.1 coverage here with a series of articles to come.  Stay tuned!