Vmware recently published access to its latest and greatest VSphere server – Vsphere 4.1. As with any software release, we want to know what new features are included and especially for system administrators, what changes for us? I will not go into the detail of what is new with this release of VSphere. Below is a link to the "What's New In Vsphere" straight from VMware.
https://www.vmware.com/support/vsphere4/doc/vsp_41_new_feat.html
However I would like to highlight the experience as a system administrator and shed some light on any "gotchas" that may be lurking that I found.  First of all let me note a couple of highly valuable resources straight from VMware that helped tremendously with the transition.  I will explain why we are using the word "transition" here.
Video Featuring the Data Migration Tool for VSphere
https://www.youtube.com/watch?v=s-zDTfwV-Dk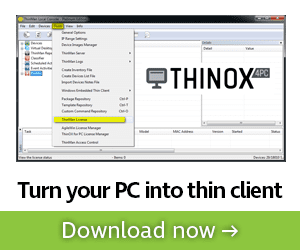 VMware Compatibility Matrix:
https://www.vmware.com/pdf/vsphere4/r40/vsp_compatibility_matrix.pdf
VMware Vsphere 4.1 Upgrade Guide:
https://www.vmware.com/pdf/vsphere4/r41/vsp_41_upgrade_guide.pdf
VMware Upgrade and Preinstallation Requirements:
https://kb.vmware.com/selfservice/microsites/search.do?language=en_US&cmd=displayKC&externalId=1022137
As most system administrators who administer virtual environments probably already know (especially if you have looked into updating your existing environment), the new version of VSphere is only supported in 64bit versions of Windows.  So, no more 32bit installs of Vsphere.  This is a double edged sword for enterprise adminstrators because we are able to reap the benefits of 64bit performance, however, we have the headache of transitioning environments to the new hardware/software.  I wanted to disclose a couple of helpful things that admins can take advantage of in their existing environements that makes the transition easier.  For my current environment, we are using a separate physical server for VSphere, which I think it probably typically the case in most environments.  If you do not have the luxury of a brand new physical box to install your 64bit OS, you can simply P2V your existing VSphere box into a virtual machine, and then reload the physical box with the new OS and version of VSphere.  This is with he caveat that your hardware is 64bit compatible.  If not, then you will by necessity find a box that meets the requirements.
In our case the P2V went smoothly with a VSphere 4.0 box.  Be sure to take backups.  This simply cannot be stressed enough.  In our case we had a P2V of the entire box, Ghost images of the individual partitions, and DB backups of the SQL 2005 DB that VSphere 4 was running on.
Please watch VMware's KB video of the data migration tool (link above) as it is invaluable.  Running the data migration tool proved to grab all the old configuration data quite well.  Surprisingly well in fact.  Usually with any type of data migration, you just expect problems.  However, it seems that VMware has tested the migration tool well as it was able to backup all configuration data, etc.
Again the above VMware KB video steps through this process with really great detail.  In our case, we were using SQL Server 2005 so we had a few manual steps to backup the existing SQL 2005 DBs and then restore these on the new server.  However, even with those steps involved, the process went smoothly.
VSphere 4.1 looks good with added features and benefits.  Of note to system administrators, VSphere 4.1 confirms the rumblings that VMware is moving away from the ESX implementations and heading for ESXi full on.  Future implementations of VSphere will move ever farther away from full blown ESX.