VDI
Cameyo unveils Temporary User Profiles and New One-Click Failover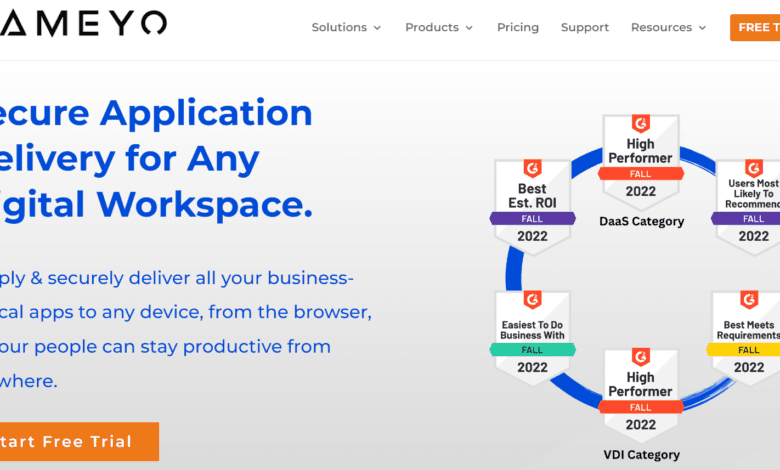 For those interested in the virtual app delivery (VAD) space, Cameyo is a solution to watch. They have been on a roll of steady innovative new solutions and features in their flagship VAD solution. Recently, they released a new Temporary User Profiles solution to free organizations from Active Directory lock-in as well as a new disaster recovery solution. Let's look at the details of both announcements.
Challenges of moving desktops to the cloud
Many legacy technologies and technical debt often prove challenging for organizations looking to leverage the cloud for ultra-secure cloud desktops. These include Active Directory, roaming user profiles (often based on Active Directory users), network drive mappings, and virtual private networks (VPNs).
For those unfamiliar with Active Directory roaming profiles, these are Active Directory-integrated user profiles that allow the user's data, preferences, and settings to follow them no matter where they log in. In concept, it sounds fine. However, bloated Active Directory roaming profiles can grow to unmanageable sizes (gigabytes of data).
The reliance and dependence on these legacy Active Directory roaming profiles create a blocker for migrating users to modern cloud desktops. This is where Cameyo's new Temporary User Profiles provide the solution to this age-old problem.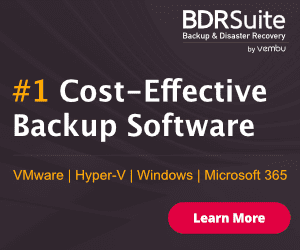 What is Cameyo?
In case you have not heard about Cameyo yet, they are a company and solution I have been following with keen interest as they continue to impress with their innovation and ingenuity. They provide a Virtual App Delivery (VAD) platform that allows businesses to have a secure and cost-effective cloud desktop solution that delivers what most end-users need – applications.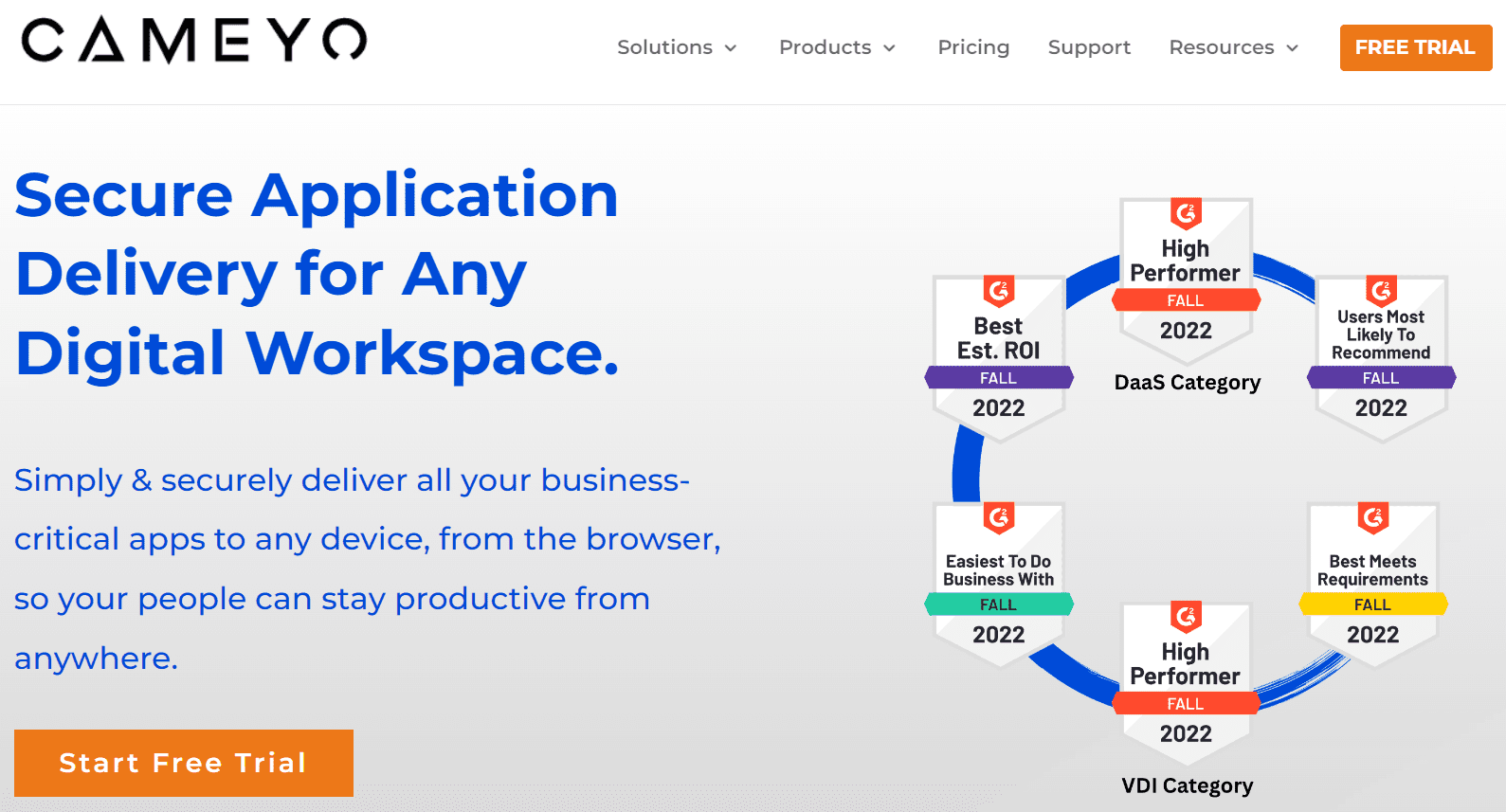 Legacy VDI solutions are infrastructure-heavy, expensive, and complicated. These systems are designed to deliver full desktops to users who often only need access to business-critical apps, making the design overkill and inefficient. With Cameyo, organizations can easily deliver modern or traditional applications to end-users from anywhere on any device using a web browser.
This lean and efficient approach provides increased security and a seamless user experience. They are Chrome Enterprise Recommended and can even empower businesses to deliver full-blown Windows applications seamlessly on Chrome OS.
Cameyo Temporary User Profiles
The new Cameyo Temporary User Profiles is a newly patented technology from Cameyo already used by hundreds of enterprise customers globally, including Fortune 500 customers. How does the technology work?
Cameyo has provided a 7-step outline of how the Temporary User Profiles work with their patented system. It includes:
The Cameyo solution creates a Temporary User Profile (not connected to Active Directory in any way)
When a user starts a session, Cameyo generates an extremely secure, one-time password
The user then connects to the cloud desktop using the Temporary profile
Cameyo already has a unique way of saving and bringing back user sessions called Session Sync. With the Session Sync technology, the user is reconnected with their data from where they left off. It ensures their data is available from anywhere, and previous sessions follow them.
A hybrid worker, working from home and the office, is always reconnected to their last session regardless of where they are connecting from
When a user logs off, the session is securely wiped, excluding the session data synchronized with the Session Sync technology.
Once the user logs in, Cameyo serves the user with their data, even though the session may be served from a completely different Cameyo host with a new temporary Windows user profile just for that session.
This approach provides the best of both worlds, bolstering security for remote workers and preserving session data for users working on business-critical tasks.
Cameyo One-Click Failover in Google Cloud
Cameyo has introduced a new enhancement to their Rapid Recovery solution that I wrote about back in April. You can read that blog post here. The new enhancement allows customers running their cloud desktops using Cameyo's service in Google Cloud to select a backup region. In the case of a failure in the primary data center, customers can easily switch to the new data center region without downtime.
It provides an appealing solution for organizations to recover from a critical cloud outage or ransomware attack easily. Cameyo Rapid Recovery was originally designed to provide self-hosted customers with a way to recover their environment easily. However, for fully hosted customers in the Cameyo Google Cloud, the new One-Click Cloud Failover provides additional resiliency.
Seamless failover from one site to another is traditionally not an easy process using conventional infrastructure, data synchronization, and failover processes. However, with the One-Click Failover, Cameyo's seamless data synchronization, and a solution built on top of Cameyo's Rapid Recovery technology, this is a One-Click process. That would be extremely difficult, if not impossible, to achieve with traditional VDI or VAD solutions.
With the new One-Click Failover, customers have an easy disaster recovery solution allowing them to failover from a primary data center to a secondary/backup data center, bolstering business continuity.
Wrapping Up
Cameyo is a fantastic solution that sets new standards of what can be expected with cloud desktop solutions. The complex and artisanal crafting of VDI environments is not the only way to deliver access to business-critical apps. Cameyo shows how effective and powerful a virtual app delivery solution can be.
The recently announced Temporary User Profile and One-Click Failover capabilities further enhance the Cameyo solution and make it even more appealing for delivering your organization's critical apps to end users.
Be sure to check out my previous posts covering Cameyo here: