VDI
Managed Workplace Automation with Praim ThinMan Server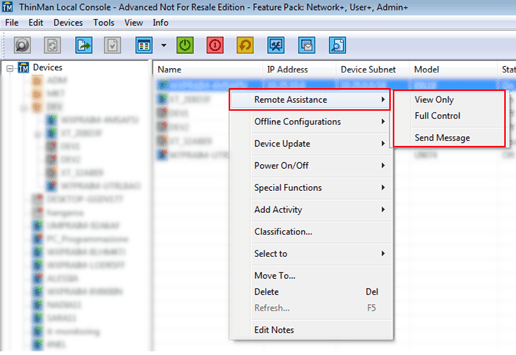 There are many moving pieces and parts to the overall IT infrastructure layout maintained by most organizations. Business-critical infrastructure spans both on-premises resources and remote work infrastructure. As organizations have transitioned to a large percentage of employees working remotely, businesses have had to work smarter and automate how they support their remote employees and their infrastructure in remote branches. Praim's ThinMan Server works with managed thin client devices, providing IT admins the tools needed to automate workplace management for IT infrastructure. Let's look at managed workplace automation with Praim ThinMan Server.
What is Praim ThinMan Server?
Praim ThinMan Server is a centralized platform that allows IT admins to manage both thin clients and PCs in a single-pane-of-glass interface. In addition, using ThinMan Server, admins have access to robust and numerous automation tools allowing customized automation of endpoints and their configuration and management.
IT teams are juggling many responsibilities across multiple platforms, on-premises, cloud, and remote workers. Praim ThinMan Server provides a unified tool allowing IT Ops to manage all their clients, local or remote, in an automated way, helping to minimize the workload of IT teams already stretched thin with other tasks. Note the following features:
Automated endpoint configuration and management
Remote support for all clients
Strengthening endpoint security
Modular licensing and features
ThinMan Server can be housed on-premises or in the cloud. With the Windows Socket Secure connectivity, the only port required is port 443 for connectivity from clients to ThinMan. The simple and intuitive network design streamlines the network connectivity requirements for organizations supporting thin clients connected using home or commodity Internet connections.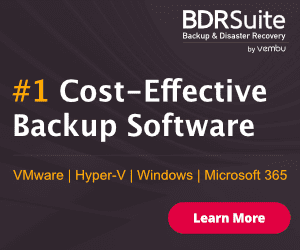 How does Praim ThinMan Server streamline Infrastructure Setup?
Using ThinMan Server, IT admins have the tools needed to facilitate a quick and agile infrastructure setup. What does this include? ThinMan Server helps organizations automate workplace management from an infrastructure set up in the following ways:
Using ThinMan Server, you can replicate a device configuration between multiple devices – Many of the tedious tasks IT admins and helpdesk professionals are involved in are replicating configurations between devices, especially for remote configurations. ThinMan Server automates this process and allows sending configurations to remotely managed devices.
ThinMan Server allows saving device configurations as a template that can be applied to any remote device
Admins simply select the device they want to configure and import the configuration template needed
As you can see below, you can perform various operations with the Offline Configurations options in ThinMan Server for remote clients. These include:
Configuration of the single device:

Receive from Device – Receive the current configuration from the selected remote client device

Device Settings – Change the device settings

Connection Manager – Configure the connections to your corporate VDI environment so these can be sent along with the device configuration

Certificate Manager – Import certificates that the device needs for connecting to corporate resources

Send to Device – Send back the configuration (e.g. after one of the above changes) to the remote device

Replicate configuration across devices:

Save as Template – Save a configuration as a template so these can be reused on other remote devices

Import from Template – Apply to the device a template configuration saved from another remote device
Aside from automating the configuration of devices one by one, managed workplace automation with ThinMan Server allows IT teams to seamlessly scale up their operations by automating the configuration of groups of devices. It enables the configuration to be deployed to hundreds of devices in a single operation, starting from a configuration template. To automate workplace management of groups of devices, you can follow the following process:
Create a group
Associate a group of devices to a subnet
Create a profile and policy to associate with a group of devices. First, the profile is created based on a configuration template as mentioned above. Then, a ThinMan Server policy applies the profile to the group created in Step 1.
Automate Workplace Management – Infrastructure Maintenance
One of the enormous tasks facing IT admins and other IT professionals is not only Day 1 operations but Day 2, or ongoing support of the environment. Infrastructure maintenance is part of the ongoing lifecycle management tasks important for maintaining secure and up-to-date clients. ThinMan Server has lifecycle management and support tools built into the platform to ensure organizations have quick functionalities available in the same solution to update remote clients (single, groups, or even automate a whole infrastructure refresher).
Admins can perform updates and other tasks on single or multiple devices, and they can do it as required or postponed:
Single device updates – Admins can select and update a single device
Multiple devices – ThinMan Server allows the creation of activity-based automation.
For example, you can have event-based automation applied to a single device or a group of devices that performs a task, such as an update, on a "power on" event (when one of the involved devices switches on the update activity on the device is launched).
Infrastructure optimization
Another task ThinMan Server can perform is infrastructure optimization. For example, if you want to control power for all your managed endpoints, you can create a scheduled activity to turn on devices at a particular time, conserving power. ThinMan can also exploit and control the Wake On Lan device feature to offer a complete Power Management orchestration.
Remote Assistance
Another advantage of the ThinMan Server solution is the built-in Remote Assistance feature. Typically, organizations may require one solution for management, one for lifecycle operations, and another for remote assistance. ThinMan Server consolidates these crucial tools into the unified native ThinMan Server experience. Helpdesk technicians can highlight the remote device to work on and launch the Remote Assistance option from the interface.
Final Notes
Organizations today are tasked with automating workplace management, especially related to their digital environment used by remote workers to access business-critical IT resources. ThinMan Server provides a single platform allowing businesses to have all the tools needed in a single-pane-of-glass view for managed workplace automation. In addition, it enables remote client management managed workplace automation, no matter where these are located or to which network they are connected.
Learn more about Praim ThinMan Server here: Centralized endpoint management console: ThinMan | Praim