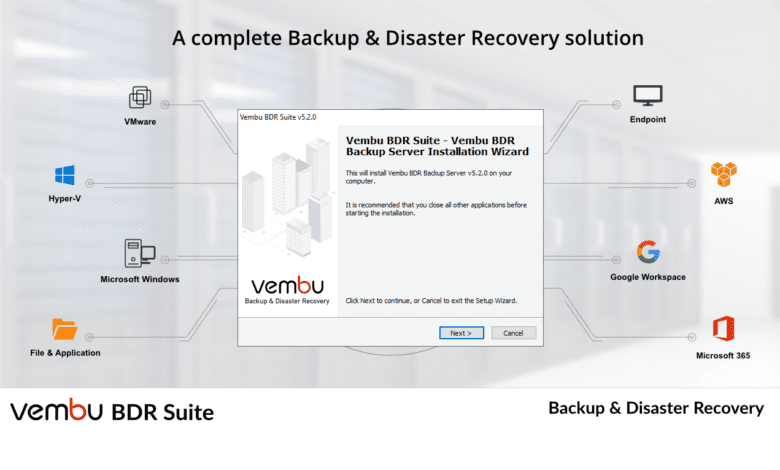 Backups, data protection, and modern capabilities to protect data across multiple environments are becoming increasingly important. Data is at the heart of everything businesses are doing today. Data protection vendors have been challenged to keep pace with the backup needs of customers. Vembu's BDRSuite is a great data protection solution allowing businesses to solve challenges associated with protecting their data across multiple environments, clouds, virtual machines, SaaS, and even physical workloads. Recently, BDRSuite v5.2 was released for download with great new features, expanding the feature set contained in the solution. Let's look at BDRSuite v5.2, released with new features to explore the functionality in this release.
BDRSuite v5.2 new features
With BDRSuite v5.2, Vembu has listened to the needs of customers and Managed Service Providers alike. This is something I will mention with Vembu. They do a great job of implementing the features needed and requested by customers. If you have a specific need or use case you are trying to solve, Vembu is happy to hear those needs and implement these in the pipeline of requests made to their product development.
Vembu has also committed to a more aggressive release cycle with future releases of BDRSuite. This is to bring features to BDRSuite at a more aggressive pace, allowing customers to benefit more quickly from newly introduced features.
With the BDRSuite v5.2 release, there are three major features released. These include: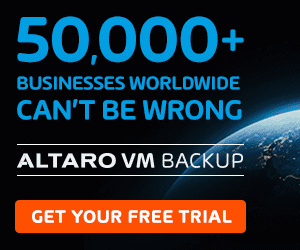 Restore directly to Microsoft Azure
BDRSuite 360 Server
Multitenancy
There are also several enhancements included with BDRSuite v5.2 that we will cover in addition to the major features released.
1. Restore directly to Microsoft Azure
It goes without saying organizations are increasingly leveraging cloud environments, both for production workloads and for disaster recovery environments. One of the key features introduced with BDRSuite v5.2 is restoring backups of VMware virtual machines, Hyper-V virtual machines, physical Windows Servers, and workstations directly to Microsoft Azure.
The quicker data can be restored in a destination environment, the better. This lowers RTO and helps businesses access critical data as soon as possible. Eliminating any steps needed to get data restored to the cloud helps make the process more seamless and intuitive. The BDRSuite v5.2 direct restore to Azure provides this direct workflow for recovery to the Azure IaaS cloud environment.
2. BDRSuite 360
What is BDRSuite 360? You can think of the BDRSuite 360 server as a single-pane-of-glass, allowing you to manage your BDRSuite infrastructure across environments. Whether your BDRSuite servers exist on-premises, in the cloud, or in edge locations, BDRSuite Server 360 provides full visibility across multiple sites from a centralized web interface.
In other words, you no longer have to log into each BDRSuite Server to view reporting and monitoring of backup and other data protection jobs. BDRSuite Server 360 allows aggregating everything into a unified control plane. This new BDRSuite Server 360 offering will be a great addition for Managed Service Providers managing multiple customer environments and their backups.
3. Multitenancy
The new BDRSuite Server 360 solution provides even further solutions for MSPs and enterprise organizations that may have several tenants between departments or business units. The multitenancy architecture of BDRSuite allows supporting these advanced architecture use cases. Within BDRSuite v5.2, you can create multiple tenants and assign resources to each tenant. Each tenant operates as its own standalone entity, able to create multiple user roles, manage, and monitor all the entities added underneath them.
BDRSuite v5.2 Enhancements
Other more minor enhancements add value to this release of BDRSuite, including the following:
Improved application creation steps to add Microsoft 365 accounts to BDRSuite
On-demand backup scheduling for Microsoft 365 backups
Enhanced backup progress window for Microsoft 365 backups
Enhanced backup report for Microsoft 365 backups
Subfolder tree view for Microsoft 365 Mailbox
Subfolder tree view for OneDrive
Subfolder tree view for Group OneDrive
User-level backup report for Microsoft-365
PST Download of Microsoft 365 now supports all Microsoft Outlook versions
On-demand backup scheduling for Google Workspace backups
BDRSuite Free Edition
Also, with Vembu BDRSuite, Vembu offers a totally free edition of the solution that allows backup & recovery of virtual, physical, cloud workloads and SaaS totally free. It is a great way to try out the product and the trial version. For some small organizations or SMB shops, the free version may even be enough to satisfy their needs.
Vembu BDR Suite Free Edition offers the following features:
Backup for VMware, Hyper-V, Windows, Mac, AWS, Azure, Microsoft 365 and Google Workspace
Flexible deployment options: On-Premise and Offsite
Simple installation, setup, and configuration process to get up and running with BDRSuite
Flexible Backup Scheduling
Provides multiple recovery options for different requirements
Ability to use Scale-out backup repository
Built-in Encryption, Compression, and Deduplication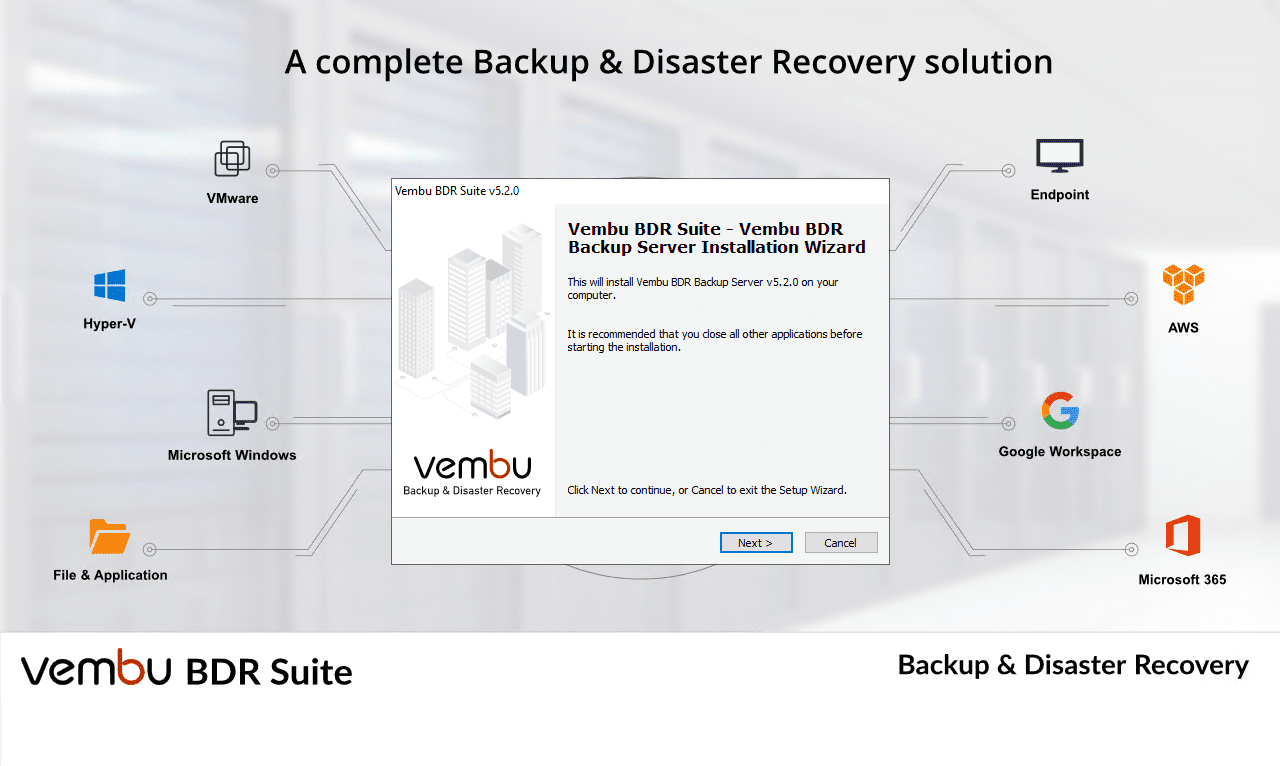 Wrapping Up
Vembu has added some great new features as part of BDRSuite v5.2 that will undoubtedly help organizations manage many types of infrastructure across different environments. The new features cater to Managed Service Providers (MSPs) with multiple customers or enterprise organizations that may have multiple departments and business units running BDRSuite. With the new BDRSuite Server 360 and multitenancy, MSPs have the tools needed to compartmentalize multiple consumers and tenants.
Download a free trial edition of BDRSuite v5.2 here: Download Vembu BDR Suite – vembu.com
Read my other Vembu posts here: