Hyper-V
Is Hyper-V Server 2022 Released for Download?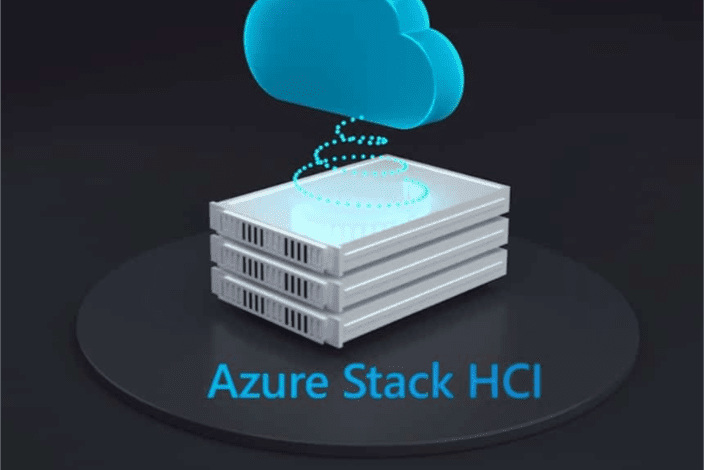 If you are like me, after the official release of Windows Server 2022, you may have been wondering about the story on Hyper-V Server 2022. Where is it? Why haven't we really heard anything about it? Is Hyper-V Server 2022 Released for Download? Well, it turns out, there is a good reason why we haven't heard about it. Let's take a look at what Hyper-V Server is exactly in case you are not sure of the difference between it and Windows Server 2022 and see what the scoop is with Hyper-V Server 2022.
What is Hyper-V Server?
Just a few years back, it seemed like VMware and Microsoft were going head-to-head with the "free hypervisors" offering. Hyper-V Server is Microsoft's free hypervisor that provides a Type 1 hypervisor for free. Essentially, Hyper-V Server free is Windows Server Core edition with the Hyper-V role preinstalled when you install the operating system.
Hyper-V Server has been an extremely popular offering for certain use cases. Especially when you are running Linux VMs, Hyper-V Server provides a free hypervisor for you to run multiple Linux VMs for free. This is great for Linux VDI use cases and others.
Hyper-V Server becomes a bit less attractive when you start running Windows Server workloads. This is due to the licensing costs. The licensing configuration of Hyper-V Server is directly opposite to the Windows Server Datacenter edition. With Hyper-V Server, the operating system license is free, but you pay for each instance of Windows you run as a guest VM. With Windows Server Datacenter Edition, you pay an expensive license for the operating system, but you can run unlimited VMs.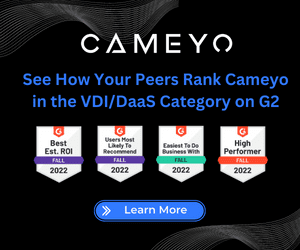 Many cost studies have shown that generally, the break-even point is around 10-12 VMs, and when you run more than that you are saving money by buying a Windows Server Datacenter license. I know of many people who use Hyper-V Server as the hypervisor backing their home lab environment.
Is Hyper-V Server 2022 Released for Download?
If you have been looking for the release of Hyper-V Server 2022 and where you can download it, I'm afraid you will find that it is nowhere to be found. Microsoft is discontinuing Hyper-V 2022 and it is no longer part of its strategic direction for the on-premises Hyper-V hypervisor and HCI.
Take note of the message exchange on the TechCommunity forum post here and the answer given below by Elden Christensen who appears to be a Microsoft employee.
Yes, as we've discussed that Azure Stack HCI is our strategic direction as our hypervisor platform (for HCI and beyond), and that we have extended the free trial to 60-days for test and eval purposes, and that we recommend using Azure Stack HCI. Microsoft Hyper-V Server 2019 is that's products last version and will continue to be supported under its lifecycle policy until January 2029. This will give customers many years to plan and transition to Azure Stack HCI.
If Azure Stack HCI does not meet your needs, would love the feedback in how we can make it better.
So, there you have it, Hyper-V Server is officially dead with Windows Server 2022. This is probably not the news that many want to hear as Hyper-V Server has been a popular option for many use cases and served to fill a need that existed.
The silver lining is that Windows Server 2019 is going to be fully supported until January 2029. There is a good chance that a lot will change in the meantime anyway regarding the Hyper-V hypervisor and so this may not be the worst news. However, it does highlight the fact that Microsoft is embracing the "as-a-Service" model for even on-premises technologies like Azure Stack HCI.
Azure Stack HCI – Hypervisor-as-a-Service
In case you haven't heard of Azure Stack HCI, what is it? According to the Microsoft official page describing Azure Stack
Azure Stack HCI is a new hyperconverged infrastructure (HCI) operating system delivered as an Azure service that provides the latest security, performance, and feature updates. Deploy and run Windows and Linux virtual machines (VMs) in your datacenter or at the edge using your existing tools, processes, and skill sets. Extend your datacenter to the cloud with Azure Backup, Azure Monitor, and Azure Security Center.
Take a look at my write up here: Installing Azure Stack HCI in VMware vSphere
When you install Azure Stack HCI, it looks identical to installing Hyper-V Server, so there is nothing earth-shattering from the visuals. However, Azure Stack HCI is a custom operating system that is designed specifically for providing a virtualization stack and support HCI infrastructure on-premises.
Azure Stack HCI is an extension of Microsoft Azure and is a subscription-based service. So, interestingly, if you think about it, Microsoft is moving to a Hypervisor-as-a-Service model, even for on-premises environments.
It is important to understand that we are not here saying that Hyper-V is dead, only the Hyper-V Server SKU. You can use Windows Server 2022 and install the Hyper-V role just like you have always been able to do. So, in that sense, Microsoft is not changing how things have been done.
It is just interesting to see the deprecation of Hyper-V Server in favor of the Azure Stack HCI offering. This may well signal how things will be offered in the future. Microsoft is making no bones of moving services and future development to the Azure cloud, instead of continuing to invest primarily in on-premises technologies.
Wrapping Up
It is a never-ending guessing game trying to figure out what vendors are going to do next. Microsoft has always certainly been a mover and a shaker in the enterprise. It is interesting seeing the direction they are taking the Hyper-V hypervisor. With everything getting more cloud-driven, cloud-integrated, and cloud-dependent, the next few years are going to be extremely interesting to see the requirements of what has historically been on-premises technologies and the reliance on cloud subscriptions, etc.