Most organizations today are by necessity moving at lightning speed and pace to keep up with the demands place upon the business. Businesses want to focus on their applications and not worry about the underlying hardware and solutions to make applications work. Gone are the days for artisanal server crafting and waiting months for provisioning, configuring, benchmarking, and management. StarWind's HyperConverged Appliance (HCA) provides a robust solution for orgnanizations to have a turnkey infrastructure appliacne to service business-critical applications. Recently StarWind introduced Intel Optane flash-enabled HCA appliance configurations. This ups the level of performance that can be offered by the StarWind HCA appliance in the same platform, great features, and other perks. Let's take a look at the new Optane-powered StarWind HCA appliance.
What is StarWind HCA?
For those who are not familiar with StarWind's HCA appliance solution, it is a completely turnkey hyper-converged solution that combines network, storage, and compute in a 2-node rackmount footprint. It also includes ProActive Premium Support built-in that monitors your StarWind environment 24/7/365 for any failures or predictive failures and allows StarWind to proactively react to any issues. It touts the following great features:
Performance out of the box – Using a combination of flash, now Optane, and RDMA, it delivers maxiumum performance and helps to eliminate I/O contention for I/O intensive workloads.
Simplicity – It requires no configuration, or integration efforts. It comes in a "true 2-node" configuration that does not require a witness component and provides constant uptime that can tolerate losing 1 node and 1 disk failure.
StarWind Management – StarWind's Command Center is a purpose-built dashboard for management and monitoring of your HCA environment. it displays all the needed information about the HCA environment in a single screen.
StarWind HCA now with Intel Optane Flash
Recently, StarWind announced with the StarWind All-Flash HCI appliance, they are now incorporating Intel Optane technology. StarWind is using the Intel Optane memory as a cache tier in front of the capacity flash devices used for storage. They call this a "hot tier" of storage.
Intel Optane provides extremely fast memory that allows system acceleration between the processor and slower storage devices. This allows data that needs to be quickly accessed to be stored closer to the processor for much faster retrieval. Intel® Optane™ memory is built to address the need for non-volatile, high-performance, high-endurance, low latency, and Quality of Service (QoS). The combination of these attributes in a memory technology sets it apart from other offerings on the market in terms of storage memory.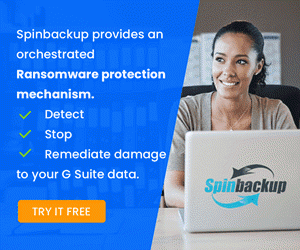 The Performance Flash offering with Intel Optane is configured as follows:
Chassis configuration* 2U 17/24
Intel® Xeon® Scalable Family 2x Silver 4208, 2.1GHz 8C/16T, 2x Gold 5218, 2.3GHz 16C/32T CPU
RAM, GB 128 256 512
Scale Up Support Storage / NIC / RAM
Storage, Usable Capacity, TB** 3.8 7.6 15.3 23

960GB/1.92TB SATA Mix Use SSD
2 x 375 GB Intel® OPTANE™ Memory
2x 240GB SSD RAID1 Boot Storage

Network – 2×1 GbE + 2×10 GbE NDC

2×25 GbE (Private, RDMA-enabled)

ProActive Services*** StarWind ProActive Premium Support Included by default
The Capacity Flash offering includes the following:
Model 1U 7/10 2U 19/24, C-Spec 7.6 C-Spec 15.3 C-Spec 30.7 C-Spec 46.08
Chassis Configuration* 2U 17/24
CPU – Intel® Xeon® Scalable Family, 2x Silver 4208, 2.1G 8C/16T, 2x Gold 5218, 2.3GHz 16C/32T
RAM, GB 128 256 512
Storage – Scale Up Support Disks / NIC / RAM NIC / RAM Disks / NIC / RAM

Usable Capacity, TB** 7.6 15.3 30.7 46.08
960 GB / 1.92 / 3.84 TB SATA SSD
2 x 375 GB Intel® OPTANE™ memory
2x 240GB SSD RAID1 Boot Storage

Network – 2×1 + 2×10 GbE, 2×25 GbE (Private, RDMA-enabled)
ProActive Services*** StarWind ProActive Premium Support Included by default
StarWind Hypervisors and other Supported hardware
Below are several recommendations from StarWind, including hypervisors, container platforms, storage protocols, switches, and other supported software and recommended configurations:
Supported Hypervisors: Microsoft Hyper-V 2012R2, 2016, 2019; VMware vSphere 6.5, 6.7, 7.0; KVMcoming soon
Supported Container Platforms: Docker, Kubernetes
Supported IaaS Platforms: OVH vCloud Air
Supported Storage Protocols: iSCSI, iSER, SMB3, SMB Direct, NFSv4.1, NVMe-oF
Supported Storage Management & Integrations: SMI-S, VVols, Redfish™, Swordfish™
Recommended Switches: Mellanox MSN2100, MSN2010, Dell S4810
Virtual Machine Backup and Replication: Veeam® Backup and Replication™ V10
Monitoring, Reporting and Capacity Planning: Veeam® ONE™ V10
Management and Security: StarWind Command Center, StarWind ProActive Services*
Optional Components: Microsoft SCVMM, Windows Admin Center; VMware vSphere Operations Management
Performance and Excellent Value in a single package
StarWind provides an excellent value for organizations mentioned in the outset that benefit from a turnkey hyper-converged appliance that allows getting up and running quickly. However, quick and easy does not mean businesses have to sacrifice performance. StarWind recorded a record-setting 26.8 million IOPs with their 12-node HCA appliance configuration. They are now including some of the same record-setting components (i.e. Optane) in both the Performance and Value offerings to their customers in their mainstream products.
Be sure to checkout StarWind here where you can download trial versions of their VSAN software among others.
Checkout previous coverage of StarWind here: