NSX-T
VMware Announces Modern Network Framework Updates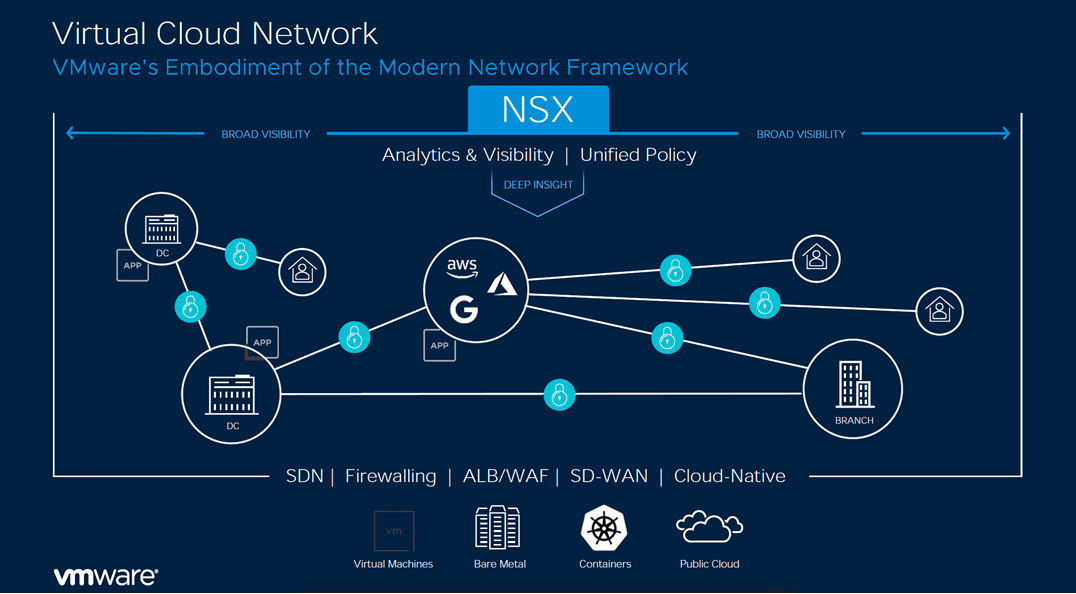 VMware continues to introduce innovative new products and technologies that help to take enterprise services and applications to the next level of availability, performance, and security. Today, VMware Announces Modern Network Framework Updates for data center and cloud networking that helps to support where modern organizations are going with their applications and cloud-native workloads. Let's take a closer look at the new modern network framework for data center and cloud networking.
VMware Virtual Cloud Network and modern applications
What is the Virtual Cloud Network? This embodies the modern network framework. Today's organizations are moving towards a public cloud operating model for delivering applications. This means that workloads are launched with full automation, including automating network components and requirements in software.
The virtual cloud network also helps to bolster and support the rapid shift to remote work, delivering applications faster and more securely. It also helps to reduce the cost and complexity of connecting to and securing the enterprise.
No longer are organizations and the applications they deploy limited by the underlying network. Instead, customers no longer think about the network as hardware appliances, switches, and routers in enterprise networks with the modern network framework. The network is defined in software.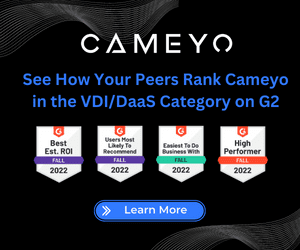 What is the modern network framework?
The modern network of the future is no longer the determining factor of what applications can do. Instead, applications are the focus. The network is simply a core component of delivering applications. It should not hinder applications from connecting to the core components that make up the application. This has led to VMware Announces Modern Network framework updates.
The modern network framework uses what VMware describes as a top-down view. This means the network takes into consideration the needs of teh application and programmatically manages infrastructure to meet the needs of the application.
The modern network framework is defined by looking at several key pillars to the technology. These include the following
Modern application connectivity services
Multi-cloud network virtualization
Physical network infrastructure
Modern application connectivity services
The first pillar allows developers to connect microservices that make up modern applications securely. This is done with self-service tools that no longer need interaction with central IT. This is done while reducing latency, increasing security, and maintaining application availability.
Multi-cloud network virtualization
Provides the essential network services that are fully automated and defined in software. This includes all networking functions, including security and load balancing. Virtualization and analytics are end-to-end, all the way from the data center to the end-user. Automation of the network includes orchestration of the workload as well as ongoing operational needs.
Physical network infrastructure
The physical network infrastructure underneath it is required to provide the wires and silicon to transmit the packets. However, the focus of these is now on providing high capacity and low latency. The rest is accomplished in software.
VMware Virtual Cloud Network Components
What are the VMware components of the virtual cloud network? VMware NSX powers the virtual cloud network. NSX is the core, fundamental product that makes the modern network possible. It provides the automated deployment capabilities of the full workload. It allows services that are defined entirely in software, delivered on general-purpose servers, and built-in the CI/CD pipeline. This allows the network to be fully defined in software and controlled by a single click from the developer without opening tickets with the network team.
VMware NSX provides an L2-L7 virtual networking stack that allows switching, routing, firewall, security analytics, advanced load balancing, and container networking.
VMware Tanzu Service Mesh and support for Project Antrea help extend the Virtual Cloud Network to protect modern application environments and enable Kubernetes networking and security wherever it runs.
Outside of the data center, VMware SASE converges VMware SD-WAN, cloud security, and zero-trust network access with web security to empower remote workers. VMware SASE allows them to have the flexibility, agility, and scalability they need. Read more about VMware SASE here:
Including vRealize Network Insight and VMware Edge Network Intelligence provides the analytics and understanding of network traffic spanning physical and virtual networks.
VMware Announces Modern Network Framework Updates
Today, VMware is announcing four new enhancements to the Virtual Cloud Network portfolio. These include the following:
Extending the Future Ready Workforce Solution with VMware SD-WAN Work from Home Subscriptions
New capabilities for connecting, protecting, and automatically scaling modern applications
Infrastructure that measures and fixes itself
Network virtualization that runs on SmartNICs for the next-generation of servers
VMware SD-WAN Work from Home Subscriptions
To help support the remote workforce, VMware is introducing VMware SD-WAN work from home subscriptions. VMware is extending the Future Ready Workforce Solution with the new subscription that will provide individual business users optimized network connectivity. This will help to assure application performance and better security. This will be provided in bandwidth ranging from 350 Mbps to 1 Gbps.
New capabilities for connecting, protecting, and automatically scaling modern applications
VMware Tanzu Mesh is a powerful new technology that controls the communications between each of the possibly thousands of components, enforces security policy, and measures performance and other critical functions, regardless of the underlying infrastructure. Part of this is a preview release of a unique Attribute-Based Access Control policy model that will determine who, what, where, when, and how.
Additionally, VMware is announcing NSX Advanced Load Balancer integration with Tanzu Service Mesh as part of this announcement. This will allow developers to use Kubernetes to launch an application with all required load balancing capabilities without touching the infrastructure. It will be API driven and provide high availability and security via load balancing and web application firewall capabilities.
Infrastructure that Measures and Fixes Itself
Making use of VMware SD-WAN technology takes advantage of multiple circuits and combines these into an ultra-reliable, high-performance network. For remote users, this means that services will remain available even when a circuit goes down.
VMware's monitoring and management software has a new capability in the data center that features network modeling. This allows running through a "pre-flight check" to ensure applications are reachable in the physical and virtual infrastructure. This will help to bring modern network infrastructure closer to having true self-healing functionality.
Network virtualization that runs on SmartNICs for the next-generation of servers
Project Monterey is going to be one of the paradigm shifts in the data center. This will allow network and server virtualization that runs on a SmartNIC. This will provide a leap forward in orders of magnitude in computing power, efficiency, and efficient security.
Both virtualization and security functions are offloaded to a SmartNIC that frees up CPU cycles to run applications. The VMware NSX Services-Defined Firewall running on a Project Monterey SmartNIC will run stateful layer 4 firewall services at the line rate. SmartNICs will also be able to run the L7 firewall and IPS signatures as well. The value to this is that customers can attach a tuned, fast firewall directly to their physical workloads.
Wrapping Up
VMware continues to innovate with their virtual networking solutions. As modern applications continue to evolve and organizations are continuing to break down applications so these run as microservices instead of full-blown traditional applications with discrete layers, traditional networking and security is no longer effective.
VMware Announces Modern Network Framework Updates regarding the virtual cloud network. These will allow organizations to continue to accelerate the use of modern applications using microservices and cloud-native technologies and have the network capabilities needed for automation, development, and security.