Hyper-V
Hyper-V Roadmap of Upcoming Features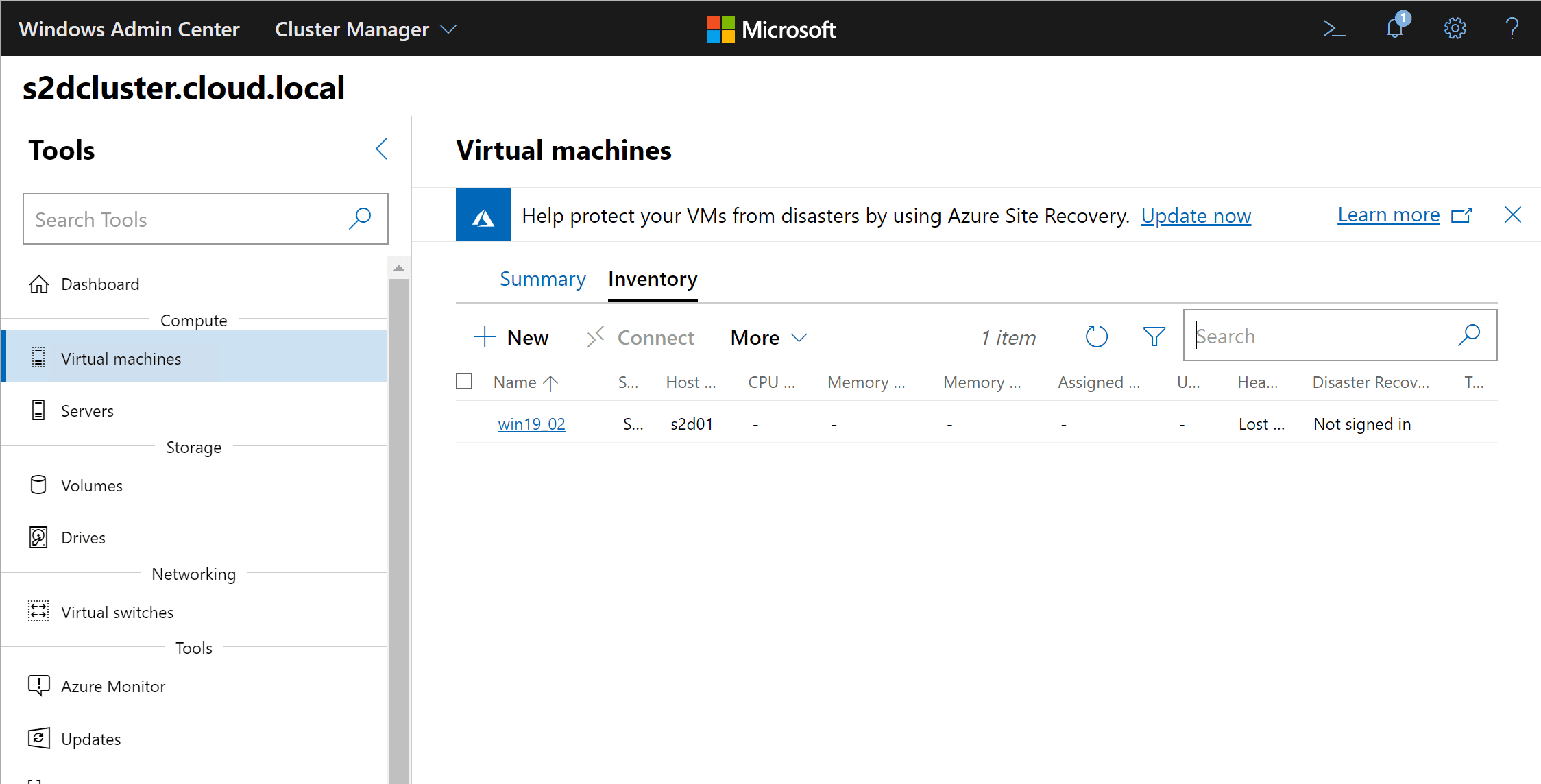 If you are like me and just getting to digest some of the content from the recent Microsoft Ignite conference, there are several sessions that caught my attention. One of the sessions detailed what's next with Hyper-V. In that session, there were several points to note concerning the Hyper-V roadmap upcoming features to look for coming in future releases of the Hyper-V role. Let's dive into a few of the Hyper-V roadmap of upcoming features and see what is in store for Microsoft's Hyper-V hypervisor.
Hyper-V Roadmap of Upcoming Features
There were many new features in Azure as well as upcoming features that you can expect to make it into forthcoming versions of Hyper-V virtualization. These include the following:
Predictable performance
Low-impact servicing
New configuration maximums for a single VM
New scale-out cluster limits
New GPU-enabled capabilities
New Storage-optimized VMs
Generation 2 VMs in Azure
Continued security improvements
New container functionality
New Azure Features translate to New Hyper-V Features
Microsoft has made no bones about the fact they run the exact same Hyper-V bits in Azure underneath the hood as are available to enterprise data center environments that we all have access to.
So, a great gauge of what you can expect to see in the next versions of Hyper-V is to look at the new features and functionality that are appearing in Azure. So, what has Microsoft been focused on in Azure as of late?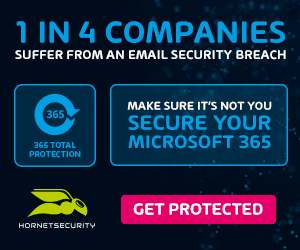 Predictable Performance
Microsoft has been spending a tremendous amount of time working on predictable performance with Hyper-V virtual machines and looking at their Azure environments to tweak and tune the platform.
As you can imagine, Microsoft has hundreds of thousands of VMs they have to look at across a wide range of environments and they can certainly identify issues that may exist in that kind of scale and numbers that may not even been seen in enterprise environments. The extensive scale and number of virtual machines in Azure allows Microsoft to continue to improve and tweak Hyper-V to be better, not only for Azure, but also for the enterprise.
Low-Impact Servicing
One of the areas that Microsoft continues to work on is low-impact servicing. They are also spending a great deal of time figuring out new ways to have less impactful servicing due to patching or hardware failures in Azure.
This is an area of functionality and features they are continuing to evaluate and improve upon.
New Configuration Maximums for a Single VM
Recently, Microsoft introduced the new Mv2 series virtual machine which they are calling the world's largest virtual machines available in the public cloud.
416 vCPUs
12 TB of memory.
What is such a monstrous single VM used for? High-end SAP and SQL workloads. Some organizations may need that sort of compute capacity for 2 weeks of the year perhaps for very bursty sales or other one-time operations that may require that amount of processing power.
The real advantage when thinking about such an expensive Azure VM is that if someone was trying to provision this size VM on-premises, the insanely expensive hardware would have to be procured and stay underutilized for the majority of the year.
Using these wide-scaled VMs in Azure makes a lot of sense from a cost standpoint and allows businesses to have access to this kind of VM specs, without provisioning the hardware themselves.
As you look at the Mv2 series VM, you are in effect seeing what the configuration maximums will be for the new Hyper-V VMs available in future releases.
New Scale-out Cluster Limits
One of the new Azure solutions available is the HBv2. The HB series solutions are high-performance compute series solutions that provide massive scale-outs. In Azure these can now do 80,000 compute nodes for parallel processing operations.
This has been accomplished by lowering latency and raising throughput and bandwidth. Microsoft is making use of new Mellanox hardware to use RDMA and low latency.
You can be sure many of the advancements that are being made on this front will find its way in the Hyper-V scale out technologies that are forthcoming.
New GPU-enabled capabilities
One of the exciting advancements in server technologies backing Azure has been the NVv4 series solution. This uses a technology Microsoft calls GPU partitioning that provides some very exciting capabilities with GPU-enabled processing and offloading which translates to next-generation features for Azure VMs.
Again, these technologies will no doubt find their way into the Hyper-V roadmap of upcoming features.
New Storage-optimized VMs
The LSv2 series – Has gone into production. These are storage-optimized series of virtual machines in Azure that use discrete device assignment for storage devices and made a number of improvements giving highest throughput, lowest latency for NVMe devices. A single VM can drive 3.6 million IOPs on top of Hyper-V.
We will no doubt continue to see advancements in storage technologies implemented in future Hyper-V releases that are based on much of what is being seen in the LSv2 series of virtual machine in Azure.
Generation 2 VMs in Azure
If you haven't heard the news already, Microsoft has generation 2 VMs in preview in Azure. This has long been a request of so many in the enterprise space to get this functionality available in Azure to match what has been available in the enterprise.

Many are running generation 2 on-premises, so this makes moving them up and down between on-premises and Azure much easier. Many of the advancements in sizing in Azure require generation 2 VMs.
While this is not really a new feature per se in Hyper-V in general, this will no doubt drive new possibilities in the interoperability and compatibility between on-premises Hyper-V and Azure.
Continued Security Improvements
Security is a huge focus of Hyper-V. Like many, Microsoft is continuing to focus on current and future Spectre and Meltdown attacks. The underlying problems are still there with Spectre and Meltdown.
Microsoft has something in Azure called CPU groups – while mitigations are there, Hyper-V can be configured with CPU groups that keep VMs separated. Untrusted VMs can be kept on different processors than high security VMs.
Microsoft has also announced a Hyper-V bug bounty program. Microsoft has been doing a lot of work to make it easier for external security programs to find security issues with Hyper-V. It is better for the good guys to find the security holes, rather than the bad guys.
This will no doubt continue to improve the overall security of Hyper-V as a virtualization platform and continue to assist with building confidence in Hyper-V as an extremely security platform for running virtual workloads.

Office 365 ATP – uses virtual machines to see if any system files are modified. This extremely cool technology is continuing to make heavy use of Hyper-V as a platform to secure the Office 365 environment.

Shielded virtual machines are continuing to evolve. While there are no particulars that have been released as of yet as to new functionality, there are several new features and functionality being worked on that will be introduced in an upcoming release.
Windows Defender application guard – another virtualization technology available on Windows 10. In an enterprise you can configure a set of trusted websites. If the user visits an untrusted site, Windows Defender application guard spins up a quick VM in the background.
New Container Functionality
Microsoft has recently introduced Kubernetes support for Windows containers, Azure functions and Python. Windows Server containers are continuing to improve – size decreased and compatibility increased.
There is no question as huge as container technology is and is driving development, Hyper-V container features will only get better and better making use of features being seen in Azure.
Wrapping Up
The Hyper-V roadmap of upcoming features contains very exciting new features that are coming down the pipes. The great thing about Microsoft's Azure platform is that it is running on Hyper-V. It helps to discern new features coming to the on-premises Hyper-V platform as these are first introduced in Azure.
Microsoft is continuing to improve the Hyper-V platform and with the extensive Azure landscape making Hyper-V better each day, it is no doubt going to continue to improve in scale, features, functionality, security, and performance.