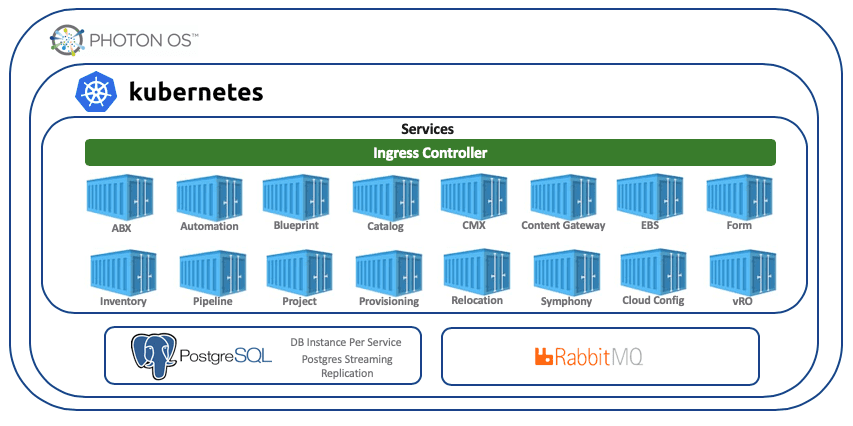 One of the big new releases coming out of VMware as of late is the release of vRealize Automation 8.0. This is a huge release with many new items to note with the new major release of the platform. VMware has freshened up the underlying platform of vRealize Automation 8.0 and have aligned it with their VMware vRealize Automation Cloud offering. Let's take a look at VMware vRealize Automation 8.0 released new features to see what new capabilities and functionality is found in the new release.
VMware vRealize Automation 8 Released New Features
VMware is certainly moving forward with the container mindset. The huge talk as of late just coming off the VMworld US event has been containers along with Kubernetes being all the rage. The new vRealize Automation 8 platform is now built on container architecture. The new container-based microservices architecture of the platform will allow management, configuration, and future upgrades to be dramatically simplified when compared to previous releases.
As you can see below, the Photon OS powered vRealize Automation appliance contains the microservices architecture shown.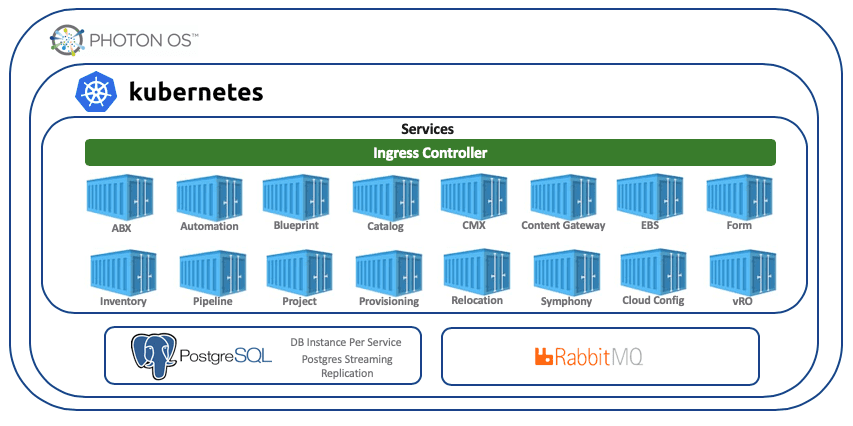 The new architecture provides dramatic improvements to the platform including two very important details. Windows Server is no longer a requirement. Additionally, the entire platform, with the benefits of the new architecture, no longer reuqires two VMs to run vRealize Automation. You can now run vRealize Automation services within a single VM that will suit most environments in scale and performance.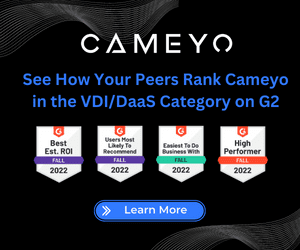 If more performance and scale is needed for some environments, this has been built into the solution with the offering of a three-node cluster configuration that allows you to scale even further and have high-availability built-in.
VMware has paid attention to the additional details of installing the product as well. With new installation and configuration wizards, you can have the product up and running with compute and networking in under an hour.
The installer is delivered as an ISO that can be ran from Windows, Mac, and Linux. It has a built-in "Marketplace" that allows you to get up and running quickly with blueprints, applications, and image samples for delivering infrastructure quickly. In greenfield deployments, you can choose to install vRealize Lifecycle Manager, vRealize Automation, and Workspace One Access from the installer. You can also leverage existing components.
New vRealize Automation 8 HTML 5 Interface
One of the great features of the new vRealize Automation 8 platform is that it comes fully-featured with an HTML 5 interface. A deployment/configuration API allows you to interact easily with the vRealize Automation solution. This is the most fully-featured API with vRealize Automation to date, allowing integrations, workflows, and actions to a degree not possible with previous releases.
New governance controls are provided with vRealize 8.0 that allows minimized interfaces and actions required for configuration and provides more control over deployments and where these happen.
A much improved, easy drag and drop interface is provided with vRealize Automation that allow tremendous flexibility when working with blueprints. Blueprints also present an in depth set of blueprint expressions out of the box with Git support.
vRealize Orchestrator Improvements
Greatly improved integrations with vRealize Automation 8 include new and improved support for VMware Cloud on AWS, native Amazon Web Services, Microsoft Azure, and Google Cloud Platform. Cloud agnostic and native objects make interacting with multiple clouds possible with a signle or small number of blueprints.
The vRealize Orchestrator component now runs as a core part of vRealize Automation, now being a service within the Automation VM. It now has end-to-end Git integration and a new HTML 5 interface as well. A new Action Based Extensibility (ABX) opton is an alternative to vRealize Orchestrator. This provides for serverless automated extensibility actions using Node.js or Python scripts to initiate via specific triggers.
vRealize Automation 8 Available for Download Now
If you are wanting to download and get started with VMware vRealize Automation 8 to play around with the new look and feel as well as the long list of new features, vRealize Automation 8 is available for download now from VMware. You can check out the download at the link below:
Wrapping Up
VMware is certainly all about containers and Kubernetes these days. It shows as this major new release of vRealize Automation 8 is built on top of a containerized microservices architecture. Automation is king these days and vRealize Automation is THE tool from a VMware perspective for automating not only your vSphere environment, but also your hybrid and multi-cloud environments.