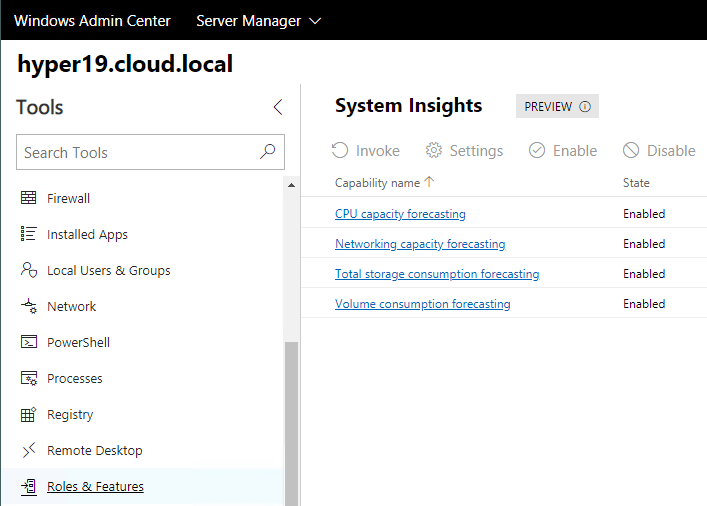 Well, we have all been waiting on the release of the new Windows Server 2019 operating system. It appears the wait is over! One of the nuggets that has come from the MS Ignite event is the announcement of the General Availability of Windows Server 2019 for download starting in October. Windows Server 2019 represents the next iteration of features and functionality of the Windows Server operating system. Microsoft has taken all of the good things that came about with Windows Server 2016 and built upon that technology with this release of Windows Server 2019. With that, let's take a look at Windows Server 2019 Released General Availability and cover a few of the high points of this release of the next generation of the Windows Server operating system.
Windows Server 2019 Released General Availability
Microsoft's focus for this release of the Windows Server operating system is certainly next generation datacenter infrastructure and all of the current and future technology concerns and challenges that organizations encounter.  Windows Server 2019 focuses on the following major areas of interest:
Hybrid
Application Platform
Microsoft has been rapidly developing the tools such as Windows Admin Center to support the upcoming release of Windows Server 2019, feverishly adding new features and functionality with each new preview.  Let's take a look at each of the above-mentioned areas of interest and see how Windows Server 2019 tackles each one to bring about the next generation Window Server operating system features to the modern datacenter.
Windows Server 2019 Hybrid Features and Functionality
There is no doubt about it, organizations today are very much interested in the public cloud and leveraging cloud as part of their overall infrastructure model.  However, for most, migrating to an all-cloud approach is either not possible or not desired.  Having a platform that is able to support a hybrid approach with some infrastructure on-premises and some in the public cloud is where many enterprises today will see their infrastructure.  Microsoft has concentrated its efforts in programming the Windows Admin Center to capitalize on all infrastructure aspects of cloud including the hybrid approach.  With Windows Admin Center you have a single pane of glass interface to manage both Azure resources as well as on-premises resources.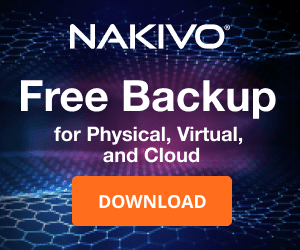 Such hybrid features as Azure backup, Azure File Sync, disaster recovery and others are built into the Windows Admin Center which allows customers to leverage these tools along with on-premises environments so Azure can be leveraged easily in a hybrid datacenter approach.  Windows Admin Center is the cornerstone piece of the puzzle that allows the streamlined and central management to make this type of approach possible, feasible, and easily accomplished.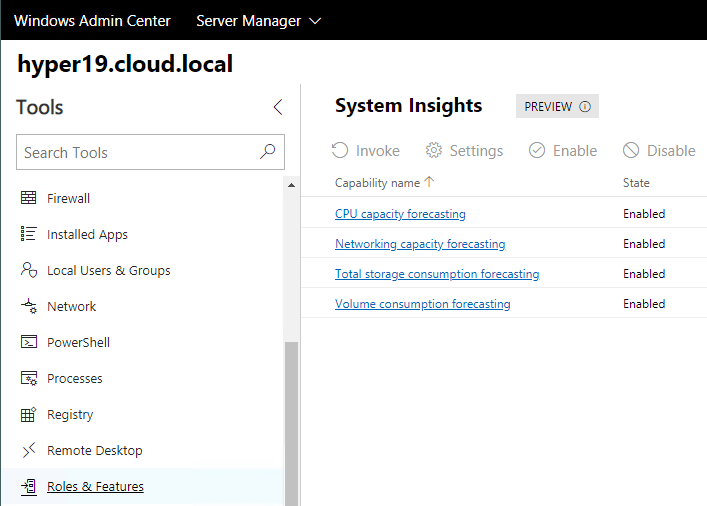 Windows Server 2019 Security
We have already covered in a previous post, the Windows Server 2019 Security Features and Functionality that customers get with Microsoft's newest Windows Server operating system.  However, as Microsoft highlighted in the MS Ignite conference, the three main areas that are highlighted with security in Windows Server 2019 are the approaches covering how organizations Protect, Detect, and Respond to security events.
On the Protection side of things, Microsoft has extended the shielded VM functionality to include Linux VMs.  Shielded VMs protect the virtual machine data with encryption of the virtual machine hard disk so the information stored "at-rest" cannot be compromised by someone getting their hands on the virtual disk itself.
With Detection and Response, Microsoft has upped the functionality with Windows Defender Advanced Threat Protection (ATP) being included by default.  This tool detects attacks and zero-day exploits.  The Defender Exploit Guard helps to protect environments from ransomware attacks that are a growing and ever prevalent threat for IT environments and organization data today.
Windows Server 2019 Application Platform
Microsoft is committed to the new age of development along with the new technologies that are allowing developers to be agile and lean with development, including new technologies such as containers.  With that being said, Windows Server 2019 has a much reduced Server Core container image which has been reduced to a third of the size.  This allows a much leaner, quicker deployed, and easily managed container image for development.  Additionally, Microsoft has improved app compatibility for supporting other future technologies such as Service Fabric and Kubernetes.  Linux containers on Windows support is also available.  On the Linux front, Microsoft has further extended the Windows Subsystem for Linux or WSL.  This allows customers to run Linux containers side-by-side with Windows containers.  In Windows Server 2019, the WSL has been greatly improved allowing Linux environments to have even better support for Linux scripts, OpenSSH, Curl, Tar and other natively-Linux tools.
Windows Server 2019 Hyper Converged Infrastructure (HCI)
Another huge area of focus for most organizations today is Hyper Converged Infrastructure.  If organizations are not already running hyper converged infrastructure, most are looking in that direction.  With Windows Server 2016, Microsoft introduced Storage Spaces Direct which provides an extremely powerful, performant, and robust HCI solution that allows customers to run locally attached commodity storage across multiple host to have a truly software-defined storage solution.
Windows Server 2019 only strengthens these capabilities by democratizing HCI with even more cost-effective, high-performance software-defined storage and networking.  Microsoft has created a brilliant approach to an extremely low cost two-node cluster using "True two-node" technology, allowing customers to make use of a USB key attached to a commodity router that allows the "witness" functionality needed for quorum with a two-node cluster.  This provides an extremely cost-effective solution for organizations utilizing HCI in "edge" environments that may have limited infrastructure or connectivity to the Internet.
When Will Windows Server 2019 Be Available for Download?
Microsoft has now announced the availability of the Windows Server 2019 operating system, however, customers will need to wait until October to get their hands on the actual download of the ISOs.  Microsoft will publish a blog post signaling the availability for download of the Windows Server 2019 operating system.
As always, look for a new post on Virtualizationhowto as soon as the download becomes available!
Takeaways
The announcement of Windows Server 2019 Released General Availability is certainly an exciting one.  Each new release of the Windows Server operating system brings new features, functionality, and makes real business problems easier to solve in the enterprise datacenter.  Windows Server 2019 is certainly shaping up to be a tremendously powerful operating system from many fronts and we should all be able to get our hands on it within a few days.  Stay tuned!