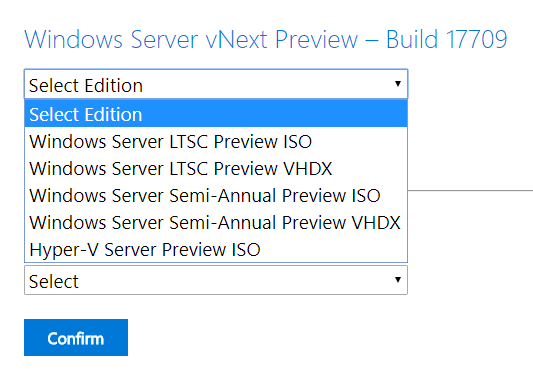 For those that have been following the Windows Insider Preview Builds, Windows Server 2019 Preview 17709 has been released as of a couple of days ago. Additionally, this is the first Windows Server 2019 Preview that has the new preview build of Hyper-V server released. This release has a lot of new features and functionality surrounding containers, including some new features with group managed service accounts and a new base image of Windows. Let's take a look at Windows Server 2019 Preview 17709 with New Hyper-V Released and some of the notables to mention with this release and previous builds of Windows Server 2019.
Windows Server 2019 Preview 17709 with New Hyper-V Released
With this release containers has certainly received some attention with new features and functionality including:
Group Managed Service Accounts or gMSA – Scalability and reliability of the gMSA managed containers has been improved when accessing network resources. Microsoft has worked on authentication errors with single gMSA accounts and multiple container instances. Also, the name of the container's host no longer needs to be the same as the gMSA. In previous builds, there was also a bug that prevented using gMSAs with Hyper-V isolated containers.
New Windows Base Image – A new base image of Windows has been added to the Windows Server container collection. This is an image in addition to the NanoServer and WindowsServerCore container images. This new image contains more components than either the NanoServer or the WindowsServerCore container images which allows further extended support of applications with various API dependencies. The new container image was born from a use case that presented itself with customers who wanted to move legacy applications into containers. The then current Windows container images simply didn't have the components to support what many customers needed in conjunction with these legacy applications. Other use cases involving DirectX needs within containers are no possible with the new Windows container image.
Obtaining the Latest Windows Container Image
If you are running a container host on Windows Insider build 17704, you can get this container image using the following command:
docker pull mcr.microsoft.com/windows-insider:10.0.17704.1000
For the latest version, run:
docker pull mcr.microsoft.com/windows-insider:latest
Microsoft recommends for compatibility reasons we recommend running the same build version for the container host and the container itself.
Installing Windows Server 2019 Hyper-V
To download the latest copy of Windows Server 2019 along with Hyper-V, you need to sign up for a Windows Insider account and then visit the download page found here:
Note the options for downloading the Windows Server vNext Preview – Build 17709.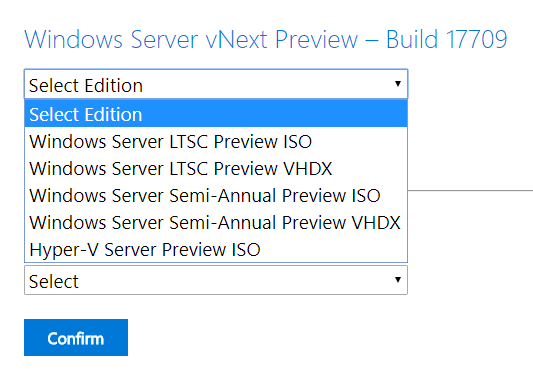 Downloading the new Windows Server Hypercore 17709 edition.

Here we begin the installation of Windows Server 2019 Datacenter GUI installation.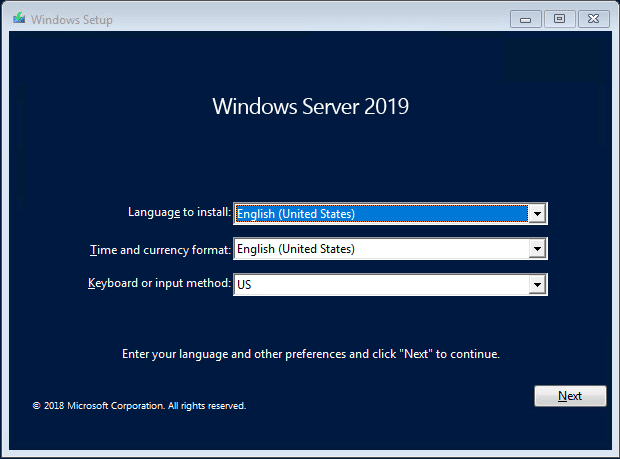 After working through the install, the server comes up successfully.  You can see the build information in the lower right-hand corner watermark.

Quickly getting to the Hyper-V Role installation, things look very similar to previous Windows Server versions here.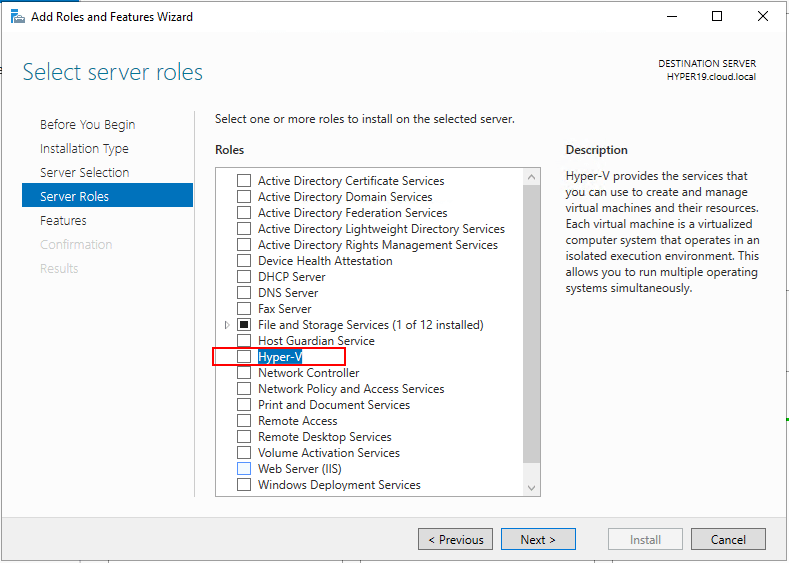 We are prompted to add the required features for Hyper-V.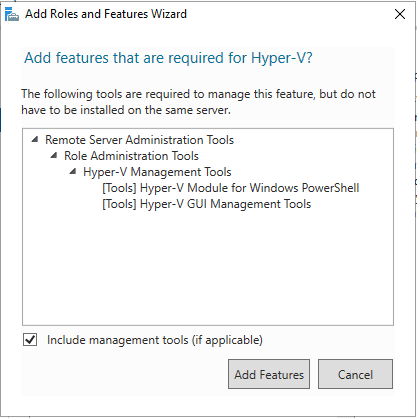 Beginning the Add Roles and Features Wizard for Hyper-V.  Things still look very familiar.  We have the configuration of the virtual switches, Live Migration settings and default storage locations.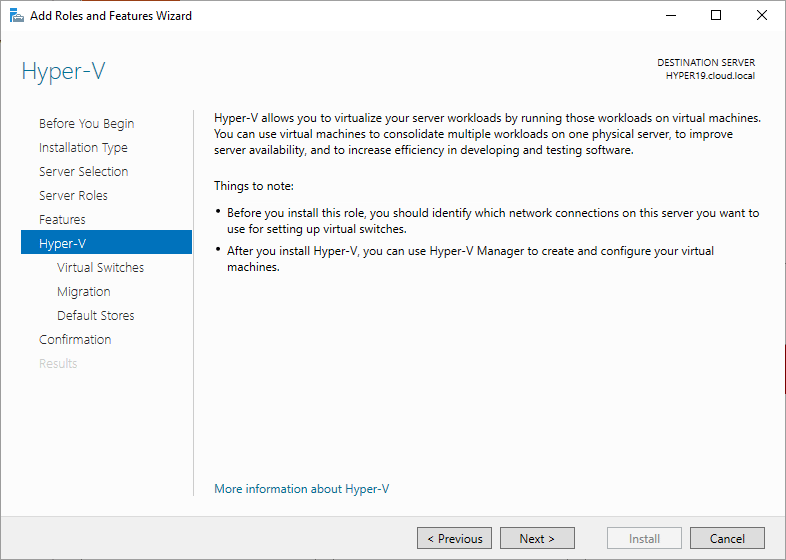 Choosing the adapter for virtual machine network connectivity.  Here my adapters look fairly anemic since I am only using a single virtual network controller in the nested vSphere 6.7 home lab environment.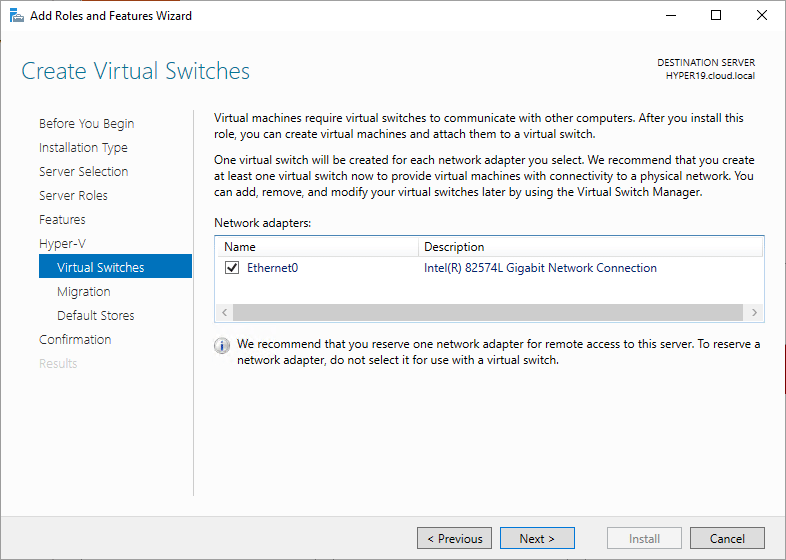 Live Migration settings.  You can choose to enable Live Migration and select the protocol to use for Live Migrations.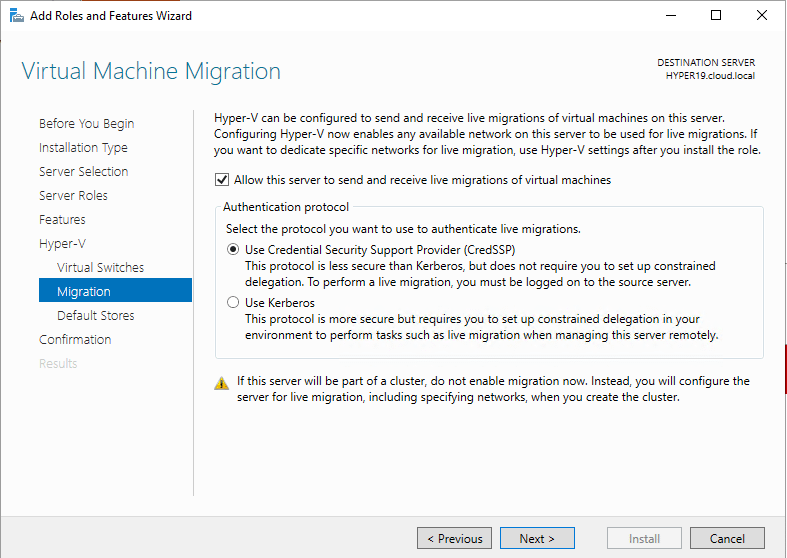 Configuring the default storage locations for virtual machines.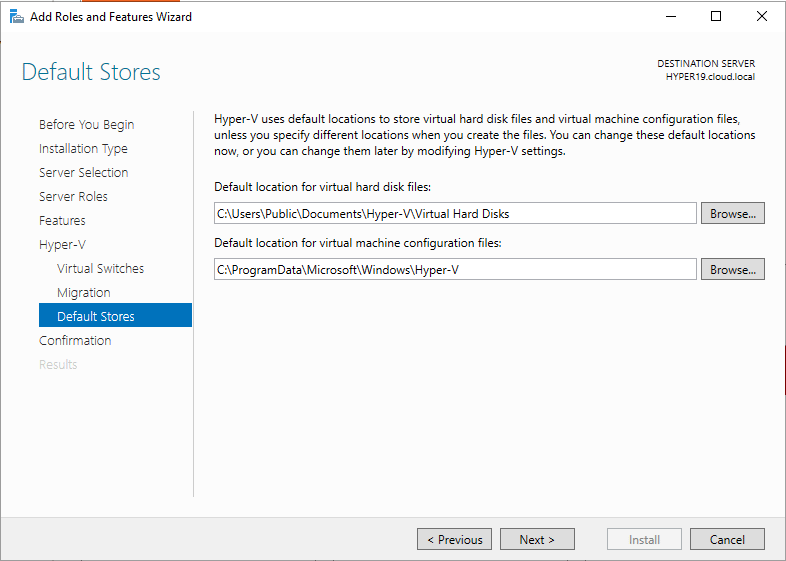 Taking a look at the actions to be performed in the Add Roles and Features wizard.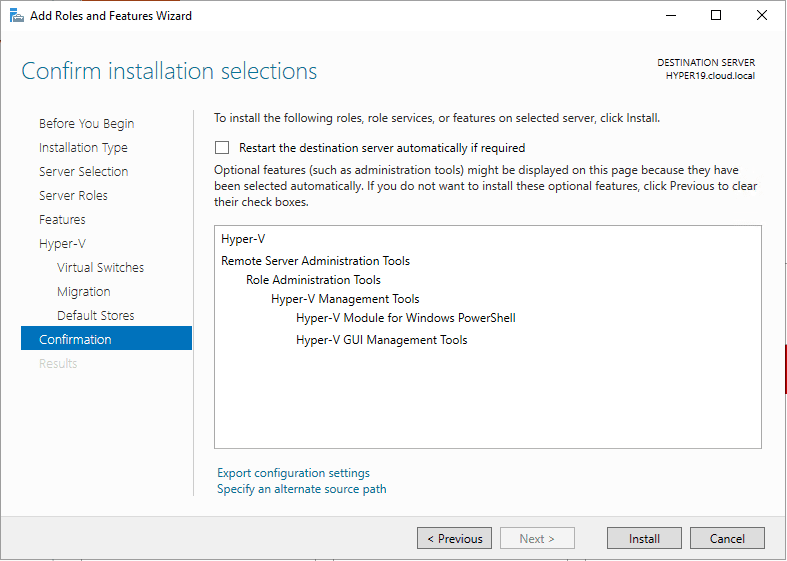 The Hyper-V role is successfully installed.  Here we are prompted for a reboot.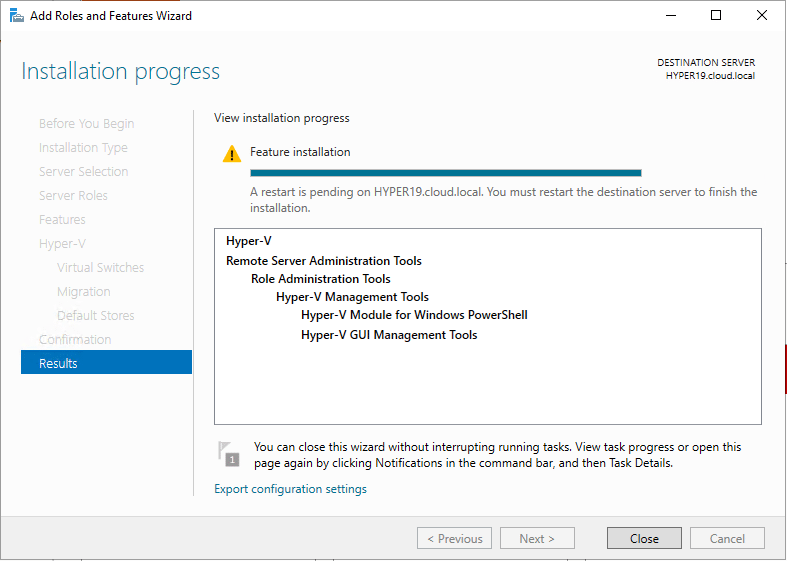 Additionally, if you don't want to install Hyper-V inside of a full-blown Windows Server 2019 installation, you can download the Hypercore installation of Hyper-V which is basically server core with the Hyper-V role already installed.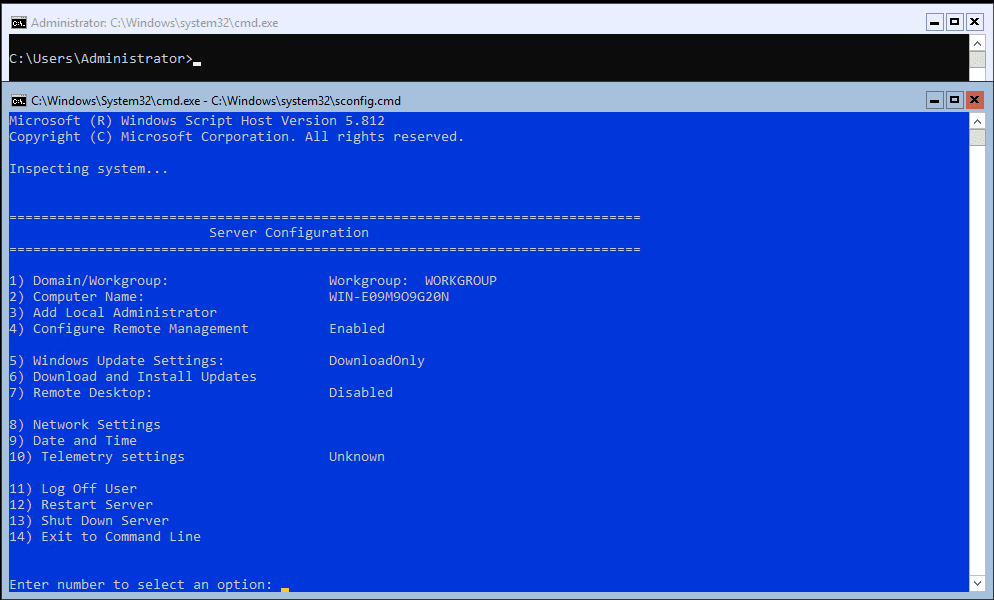 Other New Windows Server 2019 Features
Aside from the latest 17709 build of Windows Server 2019, there are also exciting new features that have already been released with previous builds, including the following:
Delimit volume allocation with Storage Spaces Direct
Encrypted Network in SDN
Extending your Clusters with Cluster Sets
Failover clustering: file share witness enhancements
Ability to move clusters between domains
In place upgrade enhancements
RDSH bug fixes
Server Core App Compatibility Feature on Demand
Storage Spaces Direct enhancements
Storage Migration Service
Storage Replica Improvments including single volume replication
Windows Admin Center integration
Many others…
For full information detailed for each of the above-mentioned items, check out the What's new in Windows Server 2019 Insider Preview Builds.
Takeaways
The news of Windows Server 2019 Preview 17709 with New Hyper-V Released brings even further enhancements, features, and functionality to Windows Server 2019.  The next Windows Server version is certainly shaping up to be a worthy successor of Windows Server 2016.  We are still only in the Insider Preview Builds, so no doubt there will be much more features and functionality packed into Windows Sever 2019 by the time it is RTM.  Stay tuned for further news and coverage of Windows Server 2019!
Don't miss out on new posts! Sign up!