Security
Untangle NG Firewall v14.0 Released with New Features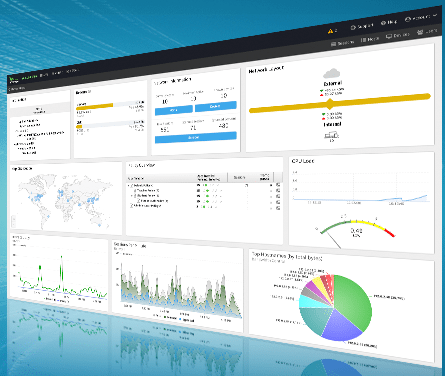 In being in many different production environments and labbing for several years now, you see and get to try various types of networking solutions and products. Around the 2008 era of time, I downloaded and tried the Untangle UTM software (not sure the version at that time) and was impressed by the products features and functionality, especially in free trim. I have been keeping up with the product's progress over the years and generally try to cover the major "version number" releases. Untangle is a great piece of networking software that provides a fully featured UTM networking appliance with tons of functionality for free. Their paid modules are even better. Today, we take a look at Untangle NG Firewall v14.0 released with new features and talk about the added functionality and new in this version.  Also, for those with home labs, we will look at Untangle NG Firewall for home and the really great pricing you can get for home use.
Untangle NG Firewall v14.0 Released with New Features
Untangle NG Firewall v14.0 has been released with some really exciting and cool new features available.  One of the many enhancements with this release follows along with today's SD-WAN environments.
SD-WAN
With v14.0 administrators have more control, visibility, and lower costs using Untangle with their SD-WAN environments. Version 14 helps with distributed, branch, and remote offices.
When thinking abot VPN tunnels, in v14.0 these can now bind to specific WANs, and configuration possibilities for multiple tunnels and providing ability to ensure tunnels use the desired WAN connection
Admins have the ability now to funnel traffic through the WAN of their choosing based on ports and protocol criteria.
Tunnels can now utilize non-NAT configuration so the firewall has full visibility into the tunnel traffic.
Business Continuity with WiFI Failover
Business continuity is more important that ever with today's technology centric businesses that often operate 24x7x365.
With Untangle v14.0, there are some pretty interesting capabilities added with Wi-Fi. In this release, Untangle wireless interfaces can be configured as clients to a WAP. This allows administrators to have another options for failover and to flow traffic to ensure BC.
Untangle in this configuration can still inspect Internet traffic and allows Untangle to still protect traffic even without being the provider of the main Wi-Fi connection.
Dashboard and Report Improvements
The Untangle v14.0 Dashboard and Reporting has some major improvements in the ability to drill down into current activity on the network. It provides new ways to customize the interface so that administrators can configure their view to show exactly what they need to see. New Dashboard "conditions" can be applied so administrators can see detail for a specific user, policy, host, interface, etc.
The Reports also include these new conditions and display these at the top along with the data range. Again, this allows more easily drilling down into the usage and network data.  In the video posted below by Untangle, they walk through some of the new dashboard features.
New Kernel and OS Improvements
Every few versions or so, Untangle updates the kernel and performance and functionality is improved as a result.  Untangle v14.0 is now running Debian 9 (stretch) and the 4.x Linux kernel. This provides access to a more modern systemd, better hardware support, better performance, and faster boot times.
Untangle NG Firewall for Home Lab Environments
I find Untangle NG Firewall is a great product for both production environment use cases as well as in the home lab.  I have used Untangle quite heavily for segregated lab environments that can be accessed from production networks, overlapping subnets, and other use cases that have come up along the way.
It is great to see that Untangle supports the home lab environment and enterprise admins that run enterprise software at home by providing the fully featured NG Firewall to Home lab users for $50 a year!  This is a huge discount from production environment use (which is still reasonably priced for enterprise).

The only modules not included in the HomePro version are the following:
Branding Manager
LiveSupport
VirusBlocker (VirusBlocker Lite is included instead)
Untangle NG Firewall Deployment Options
Untangle provides many deployment options including ISO, IMG, as well as the ever popular and convenient OVA appliance download for VMware.  Also, starting with Untangle NG Firewall v14.0, Untangle is releasing Amazon AWS builds with all releases going forward.

Takeaways
I have used Untangle appliances now for years and have always enjoyed the feature rich package you get, even in the free version.  Untangle has certainly matured over the years into a robust, cloud-aware solution, supporting today's technologies such as SD-WAN as shown in the v14.0 release.  Untangle has been very supportive of home lab environments over the years and the new subscription level for the HomePro option provides nearly all the same modules as the production enterprise version, minus three modules (mainly the Virus blocker would be the only one that most home labbers would care about).  This is a tremendous value to utilize the full blown product at home.  With new cloud deployment options, Untangle is certainly solidifying its presence both on-prem and in the public cloud.  Check out the Untangle NG Firewall and download it here.
Don't miss out on new posts! Sign up!