Networking
How to setup a wireless hotspot with Mikrotik RouterOS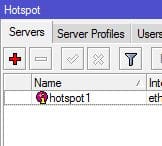 Mikrotik makes a great RouterOS product that can be used to run any old x86 or any new x86 awesome rack server into a great router platform that can be used for WAN connectivity as well as several other applications.  One role that that the Mikrotik RouterOS serves extremely well is hosting hotspots for wireless applications.  The RouterOS is an extremely lean install, easy to setup and get running (with the right documentation), and is very inexpensive compared to other vendor solutions on the market.  It is also highly configuraable and has a myriad of options that you can customize to fit individual and specific network configuration needs.  If you are looking for a router platform and don't have the money to spend on Cisco, Juniper, etc, Mikrotik RouterOS may fit the bill for your network.
Below are the initial configuration steps that will have your wireless hotspot up and running in no time.  First things first.  You will need to pull the RouterOS ISO from Mikrotik and get this burned to a CD or mounted in your virtual environment, etc.  You can pull the latest software from here: https://www.mikrotik.com/software.html
Once you have the software available and ready to install you can follow the list below to get things going.
Setup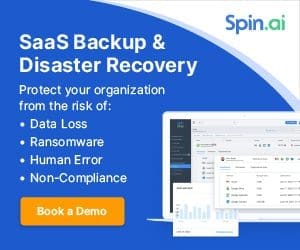 Run the Mikrotik Router CD choosing your selected install options and services.  You can hit the 'a' button and it will install everything.  This may be a good option if you don't know what exactly you need the router to do as it will install all services and options.
Run the /setup option at the console command prompt to assign an IP address and the default Gateway
IP Addresses
Assign an IP address to at least one interface so you can get connectivity up and running and can then use Winbox to connect and configure the rest of the options
Assign IP addresses to all other interfaces that will be used in the configuration and install – Your specific hardware is going to have its own hardware configuration of network adapters, so take note of all your configured adapters and how you want these to be addressed, keeping in mind any VLANs or other network configuration parameters
Hotspot Configuration
Run the Setup on the "Hotspot" menu to configure your hotspot interface and settings.  In Winbox, this is found under the IP menu and Hotspot >> Server
It will ask you to configure a DHCP range, DNS servers, SSL options, etc.  Place the appropriate values in the fields required.
To modify your login page, you can modify the existing login.html file from the default hotspot installation as well as place any images in the img folder.  To see/work with these files, simply go to the Files menu in Winbox and drag and drop the files to your workstation.


RADIUS
Also, you can setup RADIUS authentication on the hotspot properties if you have a RADIUS server that authenticates users on your network.  To do this you first need to setup the RADIUS server parameters for your network under the parent RADIUS menu in Winbox.  Then under your hotspot properties (IP >> Hotspot >> Server Profiles) click on your hotspot that you configured and then the RADIUS tab to enable the "use RADIUS" option.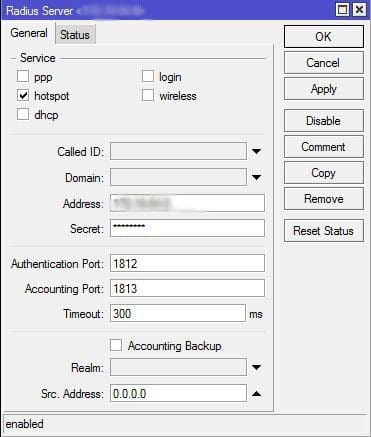 Firewall
Firewall rules can be found at IP >> Firewall.  You will see the default hotspot rules that get added after the hotspot setup is complete, however, you can add any additional rules that you may need in your network.

***NOTE***

 Existing Servers, migration.  You can export any existing firewall rules from a current Mikrotik box by issuing the command export file=firewall under the menu/submenu ip firewall
Once the firewall rules were exported, you can then import the firewall rules on the live "new" box.   You can also edit the exported .rsc files in a text editor such as Notepad++ if you wish to edit/mass edit any entries before importing them back into the new box.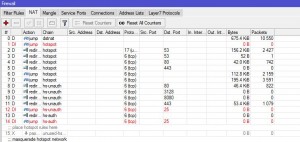 Final Thoughts
Mikrotik RouterOS is a great router operating system that can turn just about any x86 PC or rackmount server into a full fledged router that can be used for WAN, Wireless and other roles.  Users will especially find the wireless hotspot capabilities powerful in the RouterOS.  The many options can be intimidating, however by configuring just the areas above, you can have a working hotspot in literally a few minutes from install to configuration.