Mobile
Seven Reasons to Move to Android
If you're looking for a smartphone the choice is simple: an iPhone from Apple or an Android phone from a wide range of vendors. Forget about Windows mobile – that's not where the buzz is. Though many sing the praises for the iPhone and it's still a great product, an Android phone has a number of advantages and with the might of Google behind the operating system, it's likely to be the long term winner.
1. Community
For Android people development is all about community. Strangers from across the globe are working together to make Android better, for the greater good. No-one minds if someone else helps with another developer's idea as long as the expansion is shared among everyone in the community. Compare that with the iPhone mentality – iPhone is best and that's all there is to it.
2. Choice of Phones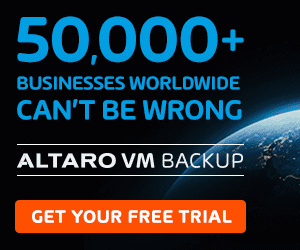 With Apple's iPhone you only really get one choice of phone, though it's a very good choice. There's no doubt that it works well. Generally, you can only buy the latest model, with the occasional older model if you look around.
Android phone manufacturers make all types of models to suit every pocket and every need. Customers can pick and choose the features that will suit them and disregard models that don't match their needs. This gives plenty of scope to get a phone that really suits you, which is a plus for most people.
3. Choice of Phone Manufacturer
So you're an LG fan, prefer Samsung or want an HTC? With Android, you can go with a manufacturer that suits you. You may have a specific supplier that you're happy with for other computing needs. If they have always been reliable or their customer service is second to none, you can choose to stay with them for your Android (after all, there's no point in moving services if you're happy). No such luck with the iPhone – if you don't like it, you can lump it, as Apple is the only manufacturer.
4. Flash
If you use Adobe Flash and can't do without it, then you have no choice but to go for an Android phone – the iPhone doesn't support it. If you're browsing Flash-enabled sites via the regular (rather than the mobile interface), you won't get the benefit unless you have an Android phone. Add to that another Android advantage – constantly raising the game for smartphone operating systems – and you will see why it's a must. Our prediction: Android developers will take the NFC chip further and they will be the first to use quad core processors in their phones – way before Apple.
5. Other Gadgets
Every day another 400,000 users turn to Android, and there are almost 100 million gadgets using Android power. If you're looking to harmonize your operating systems, with a Kindle Fire for eBook reading and a tablet for other web tasks, then Android is a great choice – and should we add you can avoid the memory intensive iTunes? That's another advantage in our book.
6. Affordable
If you go for an Android phone, the price you pay is up to you. That's because as companies offer new phones their previous models reduce in price almost instantly, and there's no reason that you have to have the most recent one. Compare that with the iPhone where the price is the price – no room for negotiation.
7. Range Of Developers For Software And Apps
If you're thinking about what to put on your phone, then Apple has the advantage with a large number of high quality apps for the iPhone. This is probably due to Apple's lead time in terms of experience in the business, but the Android market is closing fast. That means that although many developers prefer Apple, they have to create more Android apps to keep pace with the market and grow their income. It's supply and demand – and right now the demand is for Android. To date, more than 3 billion Android apps have been downloaded, a significant milestone. And because it works on phones, tablets and now the Kindle Fire, it's the number one operating system. That makes it the perfect choice for your phone.