Networking
EnGenius Access Point Review: Cloud-managed Wireless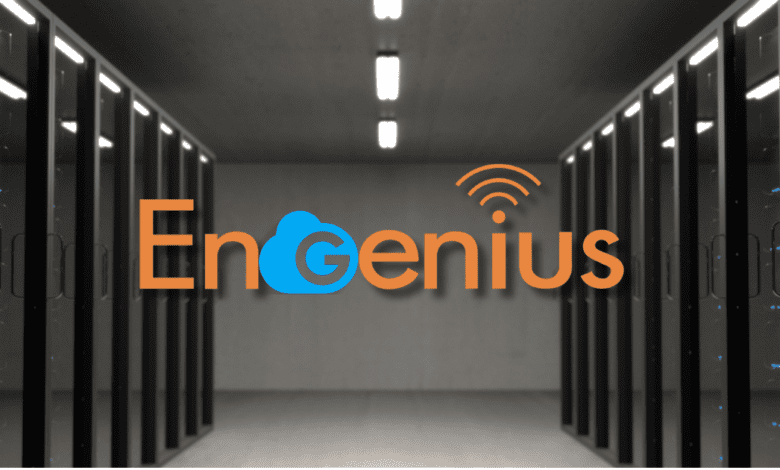 EnGenius is a brand gaining traction and visibility among many across the landscape of wireless solutions available on the market today. The wireless space is certainly a crowded one with many solutions, vendors, and technologies to choose from, both for on-premises-managed and cloud-managed wireless. EnGenius access point solutions offer many capabilities, including Wi-Fi 6 technology. Their access points are ready to support high-demand applications and devices.
EnGenius sent me a switch (ECS1112FP) and three indoor access point units (ECW220v3, ECW336, and ECW130) to play around with. However, I will add that the thoughts are my own, and this isn't a paid review outside of receiving the hardware to test with.
Who is EnGenius Wireless?
EnGenius Technologies is a company specializing in connectivity options offering businesses many different solutions over the past two decades. Their networking designs and solutions, including indoor wireless access point and outdoor wireless solutions, are touted as easy to manage and provide many features, including cloud-managed Wi-Fi.
EnGenius, like many other companies, are very cloud-focused and provides a consolidated platform for SD-WAN, network security, switching, and wireless connectivity.
Their cloud-centric solutions include wireless access points, network switches, SD-WAN gateways, and power distribution units, to name a few. EnGenius also caters to Managed Service Providers (MSPs) with advanced features and many integration features.
Cloud Managed Networks for free?
EnGenius' network solutions leverage the power of the cloud for management and monitoring and allow users to have cloud management for free. Engenius Cloud is a free license with free management of all your devices.
They do have a Cloud Pro offering that enables more features. However, for basic cloud management, the free Cloud license allows you to do most basic tasks.
Below is a comparison of the two licenses and the features you get with each. Note the general functions comparison between the free and Pro cloud licenses.
These are specific to the Access Point functions:
This cloud-managed approach enables network administrators to oversee all networks from anywhere, ensuring the management of connected devices at all times, which is the advantages of these types of SaaS solutions.
Administrators can easily control default settings, update firmware, and troubleshoot potential issues from the cloud dashboard.
AP auto-discovery
The AP "autodiscovery" process with Engenius is straightforward. I will show this below, but you create an Engenius cloud account and then enter the serial number of the devices you want to adopt. These "call home" to the Engenius cloud and will automatically appear in your portal after you add the serial numbers to inventory as long as they have connectivity to the outside world from their management interface.
They do have a more legacy system for on-premises control with what they refer to as a FIT controller, that autodiscovers devices on the LAN. However, the cloud discovery process was easy enough that it "feels" like autodiscovery since you can scan QR codes with a mobile app to onboard as we will see below.
Self-correcting config
One of the cool "features" I like about the workflow with Engenius is if you screw up the config on your switch or AP (messed up the management VLAN, etc), you can correct the config in the cloud, reset the switch/AP and the device will automatically pull down the new config, without additional steps needed (console cable, etc).
EnGenius Access Points
EnGenius' network solutions are converging around Wi-Fi 6 technology, and they have even announced Wi-Fi 7 APs coming soon. Wi-Fi 6, also known as AX, provides many benefits and allows more devices to connect to the network simultaneously, improving the overall data transfer efficiency. It has tremendous benefits in environments with a high density of devices, such as businesses or large homes.
These access points feature a dual-band design that helps ensure reliability. This design, combined with the power of MU-MIMO and quad-core technology, allows for simultaneous connections to multiple devices.
Admins can perform maintenance with features like uplink and downlink of OFDMA, target wake time, uplink and download of MU-MIMO, BSS coloring, spatial reuse, and also preamble updates.
PoE connectivity is standard
The Power over Ethernet 802.3af PoE capabilities built into EnGenius access points allow you to power your APs from the PoE functionality of your switch. PoE allows power and data to be supplied over a single Ethernet cable, reducing clutter and simplifying the setup.
EnGenius managed indoor access points with PoE are optimal for businesses looking for a clean, streamlined networking solution without rewiring facilities. The PoE port can even support advanced PoE standards, offering greater power output for demanding devices.
Engenius security features
EnGenius also offers security built into its solutions. Each wireless access point supports many security protocols, from WPA3 to secure SSID assignment, Layer 2 isolation, RADIUS, and many others, ensuring your business network remains protected from threats.
Also, your cloud console can be secured with multi-factor 2FA authentication to prevent unauthorized access. Even though this is a feature that I think should be enforced by default, so just calling that out that Egenius is definitely doing the right thing on that front.
In addition, it has a feature they call Airguard that helps quickly identify rogue APs, and wireless invasion monitoring. Admins can receive email alerts and take quick action to protect the network.
Adding EnGenius access point units to EnGenius cloud
After I signed up for an EnGenius cloud account, they make it easy to "adopt" or add your APs to the Engenius cloud. You can manually type your unit's serial number or download the Egenius cloud mobile app to scan the device and add.
Below is a view of the EnGenius Cloud dashboard inventory and license screen.
To add new devices to inventory, in the lower-left, you click the button icon (organization) and select Inventory & License.
Click the +Register Device button.
Here you can manually enter your device's serial number or download the EnGenius cloud app and scan the QR code on the back of your AP, switch, etc.
You will see the device successfully registered after scanning or entering the serial number.
Adding the CloudPro license
If you have the CloudPro license, you can navigate to the Access Points screen.
Then navigate to the +Add from Inventory button.
Select the switch you want to add.
Back to the inventory & licenses screen, here is where you flag on the Pro license if you have it.
One small gripe with this workflow is that it seems a bit redundant to add the onboarded devices to the inventory first and then assign the license. Since they have been onboarded in the cloud, it seems this step would already be done.
However, it is a small gripe, and I didn't find that it impacted the overall experience too negatively. Just be aware this workflow is a bit quirky. Please let me know in the comments if I missed something obvious on that front.
Wireless options
I really like the Wireless options you have when setting up an SSID and it has a healthy range of security options for authentication to the wireless network. Also, the configuration page is arranged intuitively.
Setting up bandwidth limits is easy in the cloud interface.
If you would like to configure a captive portal EnGenius wireless makes this easy, even allowing you to easily integrate with social logins, Google LDAP, Azure AD, etc.
Splash page customization.
Controlling Wi-Fi based on a schedule.
Basic access controls to block MAC addresses, or flag ones as a VIP for extra priority.
Upgrading firmware is just a simple push-button process with devices.
With the pro license, you can also view heat maps for your wireless coverage.
EnGenius Cloud Mobile app
The Engenius cloud mobile app is excellent so far in my testing. You have the information you want at your fingertips for your wireless network, and one of the things I like about it is that it is not just a passive tool that you find with other vendors.
You can perform active operations from the mobile app, like rebooting, launching diagnostic tools (activity, cable test, traceroute, arp table client list), and enabling and disabling things as needed.
Performance
I found the performance of the Engenius Wi-Fi 6 APs to be very good. I didn't tax them much at all with the handful of devices I threw at them at home. However, even that said, they outperformed my existing wireless setup by quite a bit on various speed tests. The APs definitely seem engineered for performance.
The range was good, too, in the house, with excellent coverage by only a couple of APs. I didn't experience any dropouts or range-related issues during testing.
Frequently Asked Questions
What is the benefit of an EnGenius access point in a Wi-Fi network?
EnGenius access points offer high-speed Wi-Fi 6 and Wi-Fi 5 wave 2 capabilities, providing better bandwidth and performance for users. Their dual-band technology optimizes the network by efficiently distributing traffic across two bands.
How does the AP auto-discovery feature work?
AP auto discovery simplifies the setup process of an EnGenius access point. When the access point is connected to the network, the network management software (FIT) automatically detects it, reducing the manual labor and time needed for network configuration. Onboarding in the cloud is extremely easy as well and is tied to the serial number of the device.
How is fast roaming beneficial in a Wi-Fi network?
Fast roaming ensures seamless Wi-Fi connectivity for users on the move within the network range. When a device with fast roaming enabled moves away from one access point, it automatically connects to another access point with a stronger signal, without dropping the connection.
What does 'band steering' mean?
Band steering is a feature in dual-band access points, like the ones from EnGenius, that directs clients to the appropriate frequency band. It optimizes network performance by steering devices to the 5 GHz band, leaving the 2.4 GHz band for devices that only support it.
Can EnGenius indoor access points be powered using PoE?
EnGenius indoor access points support PoE (Power over Ethernet), negating the need for separate power adapters. They come with a PoE port and can be powered with a PoE injector or a switch with PoE capabilities.
What are the network management capabilities of EnGenius access points?
EnGenius access points can be managed centrally through the EnGenius Cloud or the EnGenius mobile app. This allows businesses to monitor, manage, and make changes to their networks from anywhere.
What performance can I expect from an EnGenius access point?
EnGenius access points, indoor or outdoor wireless, offer great performance with their Wi-Fi 6 and Wi-Fi 5 wave 2 technologies. They also support 2.4 GHz, 5 GHz, and 6 GHz bands for efficient traffic distribution, providing reliable and seamless wireless coverage for the clients connected to them. I have found they outperformed the other Wi-Fi access points I have installed.
How secure are the networks established with EnGenius access points?
EnGenius seems to take security seriously. Their access points come with features that protect the network and the connected clients. These features include establishing multiple SSIDs with VLAN support, segregating network traffic and enhancing security with Airguard features MFA, and multiple authentication types for wireless networks.
How easy is it to install an EnGenius access point?
EnGenius has designed their access points to be user-friendly. Most indoor access points come with a ceiling mount option and can be powered through PoE, allowing for flexible placement. The AP auto discovery feature simplifies the network setup on-premises, while the mobile app enables easy network management. As shown in the post, adopting the access points into the cloud management platform is easy and can be done using the EnGenius cloud mobile app.
Wrapping up: Fast cloud-managed Wi-Fi
Overall, I am impressed with the Engenius access point units I have been testing with, including their performance, ease of management, and top-notch cloud management experience. I found that onboarding devices was super easy, even though it was my first experience with them.
I have only scratched the surface of features and things you can do with the Engenius wireless solution. There are features here that will definitely support most use cases I can think of, from home to business, to enterprise. Cloud management is a breeze. While there were a couple of quirky things about the workflow that I mentioned, the experience was very good.
Other posts you may like