XCP-ng
XCP-ng Management: Download Xen Orchestra VM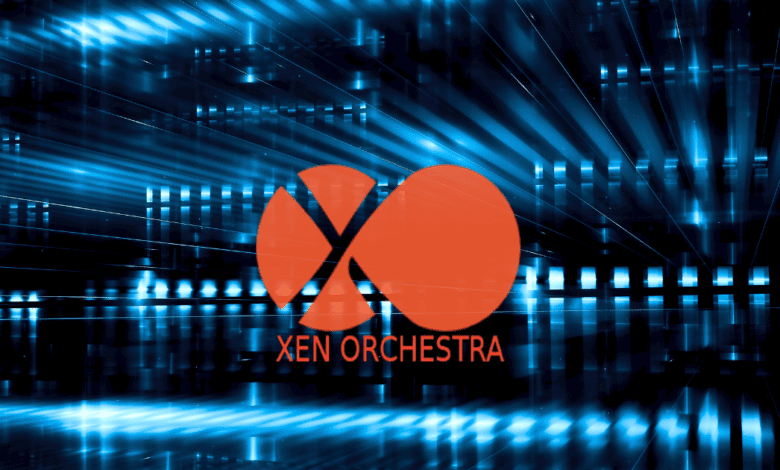 Virtualization has become the de facto standard in how companies run workloads, manage resources, and minimize costs with server consolidation and many other benefits. XCP-ng has gained traction as a robust and user-friendly alternative to commercial solutions like VMware ESXi and the Citrix Hypervisor, in both production and the home lab. Teamed up with the Xen Orchestra VM (XOA), it provides a complete VM management and backup solution. I have recently deployed XCP-ng in my lab environment and wanted to detail the process of deploying Xen Orchestra for management.
What is XCP-ng?
It stands for Xen Cloud Platform-new generation. It's a powerful open-source hypervisor based on the Xen Project, a well-supported cloud computing platform. As a fork of Citrix XenServer, XCP-ng offers businesses the freedom and support of open-source without sacrificing the functionality of a Citrix hypervisor.
It is designed to focus on user-friendliness and makes managing VMs more efficient and intuitive for those who need a solid and manageable virtualization platform for production use or home lab environment.
You can learn more about and download XCP-ng here: XCP-ng – XenServer Based, Community Powered.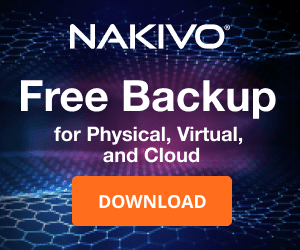 What is Xen Orchestra?
It is a comprehensive web-based solution designed to simplify the management of XenServer and XCP hosts. It offers an intuitive user interface for creating, editing, and managing VMs, among other tasks.
This essential software connects to your XenServer host or XCP-ng Xen hypervisor, providing a single control point for multiple hosts. Its versatile functionality extends to VM backup, making it a crucial tool in a virtualized environment.
Learn more about and download Xen Orchestra here: Xen Orchestra ✦ Web Interface for XenServer (xen-orchestra.com).
Understanding XCP-ng and Xen Orchestra
XCP-ng and XOA provide an unparalleled solution for managing your virtual environment. While XCP-ng offers a stable and efficient hypervisor platform, it streamlines VM management tasks.
Whether you're looking to create a new VM, back up your existing VMs, or manage multiple hosts, these tools make the process straightforward.
Embracing the User-Friendly Interface of Xen Orchestra
Xen Orchestra is an essential tool for XCP-ng management, providing a comprehensive interface to create, edit, and manage VMs. With XOA, creating a new VM or backing up your existing VMs becomes a straightforward task.
It connects to your XenServer host or XCP-ng Xen hypervisor, offering an efficient VM backup and management solution. Think about vCenter for VMware vSphere and what it does for you regarding managing your vSphere estate. That is what Xen Orchestra allows you to do – manage and configure your XCP-ng environment with a GUI-based tool.
Check out my video on installing and deploying vCenter Server here to get a better idea of how vCenter is deployed:
Built-in Backup solutions
Backup solutions are fundamental to any virtual environment. XOA excels in this department, offering powerful VM backup capabilities that seamlessly integrate with XCP-ng. Whether you're looking to back up data, restore VMs, or boot from backup, XOA provides an intuitive and straightforward solution.
Navigating the Features of Xen Orchestra and XCP-ng
Beyond basic tasks, XOA and XCP-ng provide a suite of features designed to facilitate VM management. From VM creation to disk management, XOA's user-friendly interface makes it easy to handle these tasks in an XCP-ng environment.
Plus, with the ability to manage multiple hosts, Xen Orchestra adds flexibility to XCP-ng management.
Community Support and Future Directions
Part of the strength of XCP-ng and Xen Orchestra lies in their vibrant communities. Forums and GitHub contributions help shape the future of these tools, with user feedback playing an integral part in their development.
As open-source projects, they offer the advantage of community support, driving the products to be more responsive to users' needs and current trends.
Getting Started with XCP-ng Installation
Before you can discover the advantages of XCP-ng and XOA, you'll need to install them. The process is surprisingly user-friendly. Both XCP-ng and XOAoffer clear guidance on their respective installation processes.
Download the XCP-ng ISO from the official website and prepare to load it onto your preferred server or cloud environment.
Converting from Citrix XenServer or VMware ESXi
Many businesses find themselves transitioning from Citrix XenServer or VMware ESXi to XCP-ng. The process is quite straightforward, with tools designed to help convert existing VMs and manage tasks such as storage, data backup, and even the creation of new VMs. The focus is on preserving data integrity and minimizing downtime during the transition.
Understanding Xen Orchestra's Role in VM Management
In the XCP-ng environment, XOAshines as a management interface for your VMs. The Xen Orchestra interface allows you to manage tasks such as VM backup and restore, disk management, and even the creation of new VMs. It's an essential companion to any XCP-ng setup.
Using Xen Orchestra for VM Backups
XOAoffers a complete VM backup solution, from running backups to managing storage repositories (SR). With features allowing users to schedule backups, monitor their progress, and restore VMs in case of failure, it is an essential tool for managing your virtual environment.
The Benefits of Community Involvement in Open Source Projects
Community involvement in the Xen Project, XCP-ng, and XOA is a significant factor in their success. Feedback from users shapes the development of new features and improvements. By contributing to forums or providing feedback on GitHub, users can directly influence the course of these projects, helping to create a solution that fits their needs.
Continued Support and Learning
Many support resources are available to help businesses succeed in implementing and using XCP-ng and Xen Orchestra. From forums and GitHub to more formalized training options, resources are available to help users at every stage of their journey. For instance, XO University offers a comprehensive course on XCP-ng and Xen Orchestra, ensuring your team has the knowledge it needs to get the most out of these tools.
Installing Xen Orchestra
Let's look at how to install XOA in XCP-NG. If you browse the hostname/IP of your XCP-ng host, you will see the option to Quick Deploy Xen Orchestra option.
Once you click the Quick Deploy option, you will be prompted to login.
In the Quick Deploy dialog box, enter the storage, network, and assign the IP, subnet, gateway, and DNS settings.
Create an admin account on your XOA, register your XOA, and set the XOA machine password. Click Deploy.
After the appliance deploys, you will be taken to the web interface of your XOAappliance. Login with the credentials set during the configuration process. You will see your XOA VM running as you are managing it with XOA.
Frequently Asked Questions (FAQs)
1. How does XCP-ng compare to VMware ESXi and Citrix Hypervisor?
XCP-ng, VMware ESXi, and Citrix Hypervisor all enable businesses to create and manage VMs. XCP-ng, however, stands out as an open-source solution derived from the Citrix XenServer and Xen Project, making it a cost-effective yet powerful alternative.
2. What makes Xen Orchestra a comprehensive VM management tool?
XOA brings all VM-related tasks under one roof. From creating a new VM, managing multiple hosts, and performing VM backup and restoration to editing VM properties, Xen Orchestra makes managing your virtual environment effortless.
3. Can I convert VMs from VMware ESXi or Citrix XenServer to XCP-ng?
Yes, XCP-ng provides tools to assist in converting VMs from VMware ESXi and Citrix XenServer, ensuring a seamless transition with minimal downtime.
4. Is it possible to manage multiple hosts with Xen Orchestra?
Absolutely. One of XOA's strengths is its ability to manage multiple XCP-ng and XenServer hosts from a single web interface. This simplifies tasks and increases productivity in a multi-host environment.
5. How does XOA support VM backup solutions?
XOA offers comprehensive VM backup capabilities, including scheduled backups, delta backups, disaster recovery, and continuous replication. These features integrate seamlessly with XCP-ng, providing a complete backup solution.
6. What community resources are available for XCP-ng and Xen Orchestra?
XCP-ng and XOA have vibrant communities where users can share insights, seek advice, and contribute to developing these tools. Forums, GitHub repositories, and other platforms facilitate community contributions and support.
7. Are there learning resources for XCP-ng and Xen Orchestra?
Yes, numerous resources are available to help teams succeed with these tools. Among them is XOA University, which offers a comprehensive XCP-ng and XO course. Other resources include user manuals, online forums, and GitHub documentation.
Wrapping up
XCP-ng and Xen Orchestra are powerful tools for managing your Xen virtual environment. With user-friendly interfaces, robust backup solutions, and a supportive community, it's no wonder more businesses are switching. It is easy to explore XCP-ng as the deployment process is just a couple of dialog boxes worth of configuration. Stay tuned for more XCP-ng goodness along with Xen Orchestra.
Other posts you may like