VDI
Praim Raspberry Pi3 Powerful Low Cost Citrix Thin Client VDI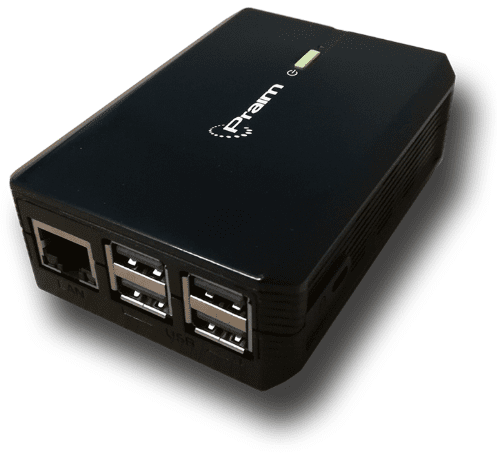 There are many aspects to a successful and effective VDI deployment that organizations must implement correctly to achieve the desired outcome.  One of the key pieces of the VDI architecture is the thin client itself.  Choosing the right thin client endpoint for the desired VDI technology enables organizations to have a cost effective, right-sized, capable solution for implementing VDI in the environment.  The technology has drastically improved in the realm of thin client devices as hardware technology in general has improved.  One of the really great hardware architectures that has gained tremendous popularity over the past few years is the Raspberry Pi devices.  These have evolved into very capable, fully-featured, and power efficient little devices that can be used for a wide variety of use cases, including VDI thin clients.  What exactly is Raspberry Pi?  We will take a closer look at this capable little device including the features and functionality included in the hardware platform.  Additionally, we will take a look at recent news from Praim as they have released a powerful new thin client based on the Raspberry Pi3 Model B+ platform.  This device is truly a powerful little thin client designed for Citrix that provides a low-cost, high performance, power efficient platform.  Let's take a closer look at Praim Raspberry Pi3 Powerful Low Cost Citrix Thin Client VDI.
What is Raspberry Pi?
Most likely if you are at all familiar with technology over the past few years, you have at least heard mention of the Raspberry Pi.  The Raspberry Pi is a low cost, very small computer (about the size of a credit card) that allows you to plug into a computer monitor or TV.  It can make use of a standard keyboard and mouse.  The original intent and purpose of the Raspberry Pi has been to facilitate learning as it allows people of many different age groups to explore computing, programming, and various "maker" type projects.
The Raspberry Pi is very capable of doing much of what "normal" sized computers can do including Internet browsing, playing multimedia, business productivity such as document creation, and even as a gaming platform of sorts.  The really great thing about the Raspberry Pi platform is that it can be used for any number of different types of projects and has been highlighted as an easy way to add "compute" to various different applications, easily, cost-effectively, and power-efficiently.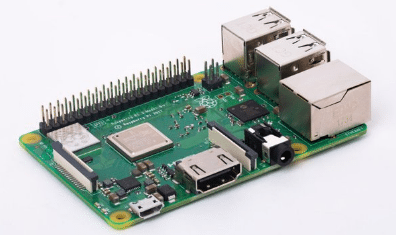 As you can see above, the "footprint" of the Raspberry Pi is literally extremely small from a hardware perspective.  What about the software?  The Raspberry Pi runs an operating system called Raspbian.  Raspbian is the official operating system for all models of the Raspberry Pi.  Additionally, Raspberry Pi Desktop for PC and Mac can be downloaded as a live disc and ran inside a virtual machine or even installed on a computer.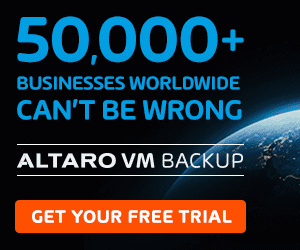 Aside from Raspbian as a supported operating system, there are third-party operating system images that run on Raspberry Pi as well including Ubuntu MATE, Snappy Ubuntu Core, Windows 10 IOT Core, OSMC, Libreelec, Pinet, Risc OS, Weather Station, and Ichigojam RPI.
Community support for Raspberry Pi is extensive with various contributers, projects, use cases, and applications readily available both from the official Raspberry Pi site as well as from all over the Internet.
Praim Raspberry Pi3 Powerful Low Cost Citrix Thin Client VDI
One of the demonstrated use cases for the Raspberry Pi device is as a thin client capable of providing end user connectivity to a backend VDI infrastructure.  On September 10th, Praim announced exciting news surrounding the Raspberry Pi platform.  Praim Berry is a thin client that is based on the Raspberry Pi3 B+ platform that cuts configuration and startup-time exponentially.  It also allows for tremendous multimedia performance, low power consumption, and is extremely cost-effective.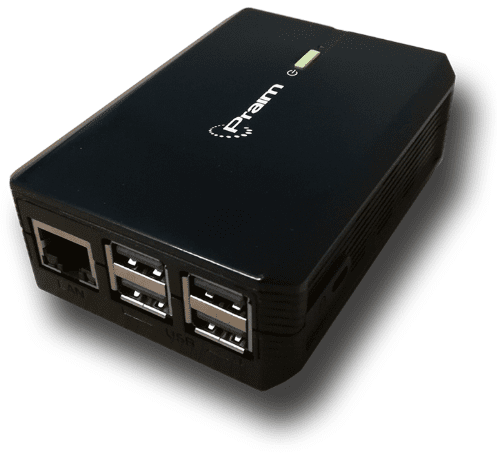 The new ARM based platform with integrated graphics coprocessor is able to take full advantage of the graphics acceleration in H.264 protocol connections such as found in Citrix.  The Praim Berry is optimized to be able to deliver full HD graphics with client-side video rendering.  The Citrix Receiver is fully integrated into the solution allowing total compatibility with Citrix Virtual App and Desktop.  This allows customers to have the best of both worlds – high-end multimedia performance and significant thin client endpoint savings.
From a software perspective, Praim Berry is running a customized version of the Ubuntu Mate distribution.  The great thing about the Praim Berry solution is that it is fully integrated with the Praim suite of products for management, configuration, security, etc.  The new Agile4Pi software is natively integrated into the Praim Berry which allows extremely quick provisioning and configuration to access your Citrix environment.  The Agile mode interface allows uniformity across enterprise devices that are accessing backend VDI systems which cuts down on support and other operational costs.  Praim Berry is also fully compatible with ThinMan Smart Identity solution that provides fast and secure access with NFC proximity smart cards.  Managing the Praim Berry deployment is easy accomplished via a "single-pane-of-glass" management interface via the Praim ThinMan Server.  ThinMan allows upgrading and managing all thin client endpoints no matter where they are located.
From a hardware perspective, even in the form of such as small form factor device, the Praim Berry packs a punch with the following hardware specs:
Main Features of the Praim Berry-
Processor – Broadcom ARM Cortex-A53 64-bit Quad Core
Memory – 1 GB
Storage – 16 GB flash disk
Graphics – Dual Core VideoCore IV Multimedia
Display – Up to 1920×1200 – Single Monitor support
Power Consumption (On/Off) – 2.7 W / 0.08 W
Ports – 4 USB 2.0 front + 1 HDMI, 1 x Line Out
Connectivity – 1 x Gigabit ethernet over USB 2.0 (maximum throughput 300Mbps) – No WOL, Wi-Fi 802.11ac dual band, Bluetooth 4.2, internal antenna
Multimedia – 1 x Line Out
Accessories – VESA rear mounting kit, USB keyboard, USB mouse, video cables and adapters
Provisioning the Praim Berry Pi3 B+ Thin Client
Let's take a look at a quick walkthrough of configuring the Praim Berry device and launching the Agile Configurator.  It is important to note that configuring the Praim Berry device is no different than any other device that is running the Ubuntu Mate operating system as the menus, configuration settings are the same.
Once the Praim Berry has booted, you will see the Agile Configurator shortcut on the desktop.  The Agile Configurator will walk you through getting the Agile4Pi configuration initialized on the Praim Berry device.  You can also launch the Agile Configurator under the Applications >> System Tools >> Agile Configurator link.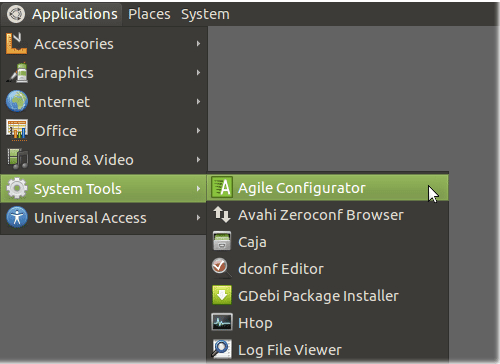 Enter the default admin/admin credentials: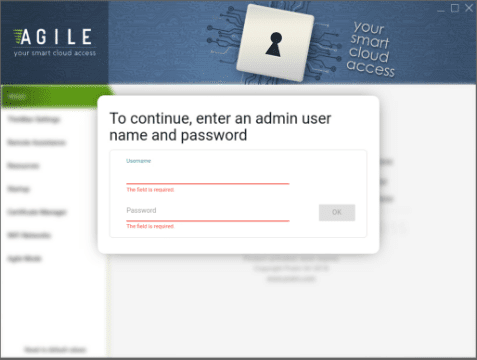 The official Praim Agile configuration guide will step you through the process of configuring the Agile mode for the Praim Berry.
The network configuration of the Praim Berry is initially configured to pull configuration information from DHCP:
IP Address is obtained via DHCP
DNS Server is obtained via DHCP
IPv4 enabled
IPv6 enabled
The default network behavior and configuration can be altered using the Ubuntu Mate network configuration.  Select the Edit Connections link to manually configure network settings.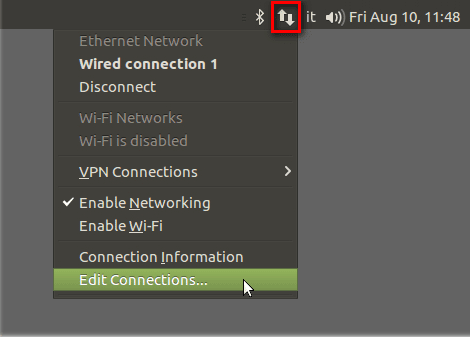 Connectivity with Praim ThinMan Server:
Praim's ThinMan Server allows managing all thin client devices from a single management plane.  If you are using ThinMan Server in your environment, you will want to configure the device to point to the ThinMan Server.  This will be done in the Agile Configurator under the ThinMan Settings menu.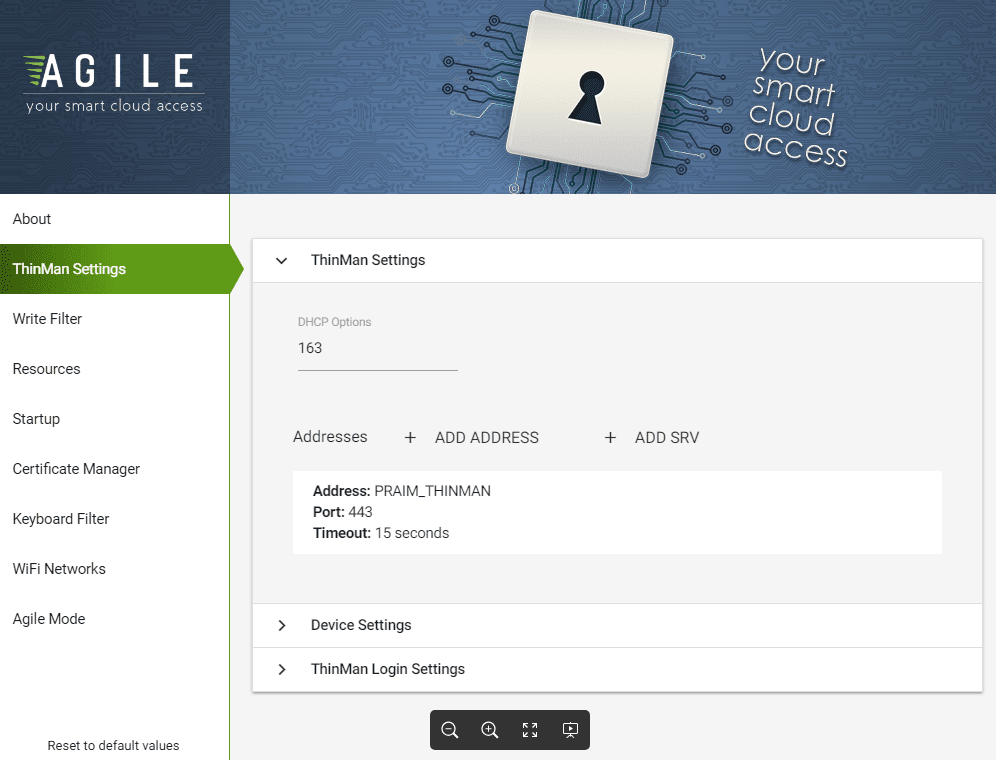 ThinMan is a powerful management solution that will help enterprise environments reach the full management potential and effectively implement configuration management abilities across the full thin client landscape.
Take a look at this short video describing the Praim Raspberry Pi3 B+ thin client:
Concluding Thoughts
The new Praim Berry Pi3 B+ device is a testament to the power of the new Raspberry Pi platform.  Praim Berry packs a punch in terms of hardware and capabilities including Full HD video, gigabit network connectivity and full support for the H.264 protocol.  The integrated Citrix Receiver provides full capabilities to work with Citrix Virtual App and Desktop.  The added feature set with integration with the Praim suite of products for management, configuration, and security make this an extremely capable, fully featured platform for Citrix thin clients, all at an extremely affordable price.  Be sure to check out more information on the Praim Berry thin client here.
From here it is possible to download a free trial of ThinMan Management Console.