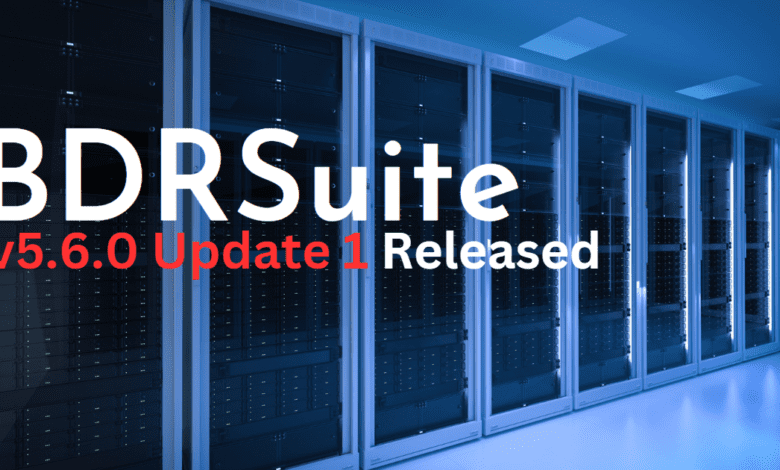 The latest update in the data protection landscape comes in the form of BDRSuite 5.6.0 Update 1. Now available for download, this new release showcases Vembu's commitment to enhancing performance and user experience. It is complete with many improvements and resolving known bugs. Let's look at BDRsuite v5.6.0 Update 1 and take a look at the new features of this latest release.
What is BDRSuite?
BDRSuite is a cost-effective and fully-featured disaster recovery software. It is designed to safeguard your vital data with automatic and on-demand incremental backup. It also spans a multitude of platforms, including Data Centers/Private Clouds (VMware, Hyper-V, Windows, Linux, Applications & Databases). You can also protect Public Clouds (such as AWS), SaaS platforms (Microsoft 365, Google Workspace), and various Endpoints (Windows, Mac).
BDRSuite provides comprehensive backup and disaster recovery functionalities, including centralized backup management. It ensures your data remains secure and accessible, even during unforeseen events or system failures. Its user-friendly interface and advanced features make it easy configuring file server backup and creating backup jobs across your infrastructure. You can create these across both on-premises and in the cloud.
BDRsuite v5.6.0 (pre-Update 1)
The previous version, BDRSuite v5.6.0, introduced various new features and enhancements, as detailed in my previous blog post here. Now, it's time to delve into the enhancements brought by BDRSuite v5.6.0 Update 1 and understand their potential impact on businesses.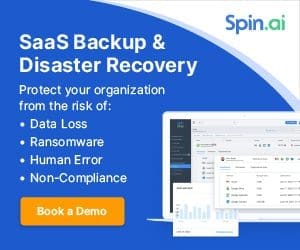 BDRsuite 5.6 Update 1 New Features
You can download the new version of BDRSuite here:
Linux BDRsuite backup server
This release sees the introduction of support for a backup proxy for VMware in the Linux BDRSuite backup server. This development is noteworthy as it allows for faster and more efficient backups of VMware virtual machines using BDRSuite.
More user-friendly bare-metal recovery
More User-friendly Bare Metal Recovery using VHD in BDRSuite Virtual Drive The Bare-Metal Recovery (BMR) process is now streamlined. With this update, the VHD mounted in the BDRSuite Virtual Drive can be used as a backup data source. This helps to eliminate the need for downloading and using the VHD for BMR as was previously required.
Better skipped files folders report
Another new feature is Comprehensive Reports for Skipped Files/Folders During Backup. In a move towards greater transparency, BDRSuite now provides detailed reports on files/folders skipped during backup. This feature is crucial for identifying unbacked files/folders and taking necessary action to prevent potential data loss.
Simplified data source setup process
Adding Servers & Endpoints as Data Sources Without Credentials The data source setup process has been simplified further with this update. It's now possible to add servers and endpoints as data sources without needing their credentials. This reduces the need for storing sensitive information.
Upgrading from a previous version
Reviewing the Software Update Guide is recommended for existing users to facilitate a smooth upgrade to the latest version of BDRSuite's Servers, Clients, and Agents.
Additional features
Streamlined Backup Management for Mac
Streamlined Backup Management for Mac BDRSuite's latest version simplifies backup configuration and restoration of Mac endpoints. Administrators can now manage backups directly from a centralized backup server, obviating the need for separate clients and streamlining the process.
Backup directly from Linux BDRsuite backup server
You can Backup Windows Machines Directly from Linux BDRSuite Backup Server. With the Linux BDRSuite Backup Server, you can now directly manage the backup and restore functions for Microsoft Windows (DiskImage Backup), eliminating the need for separate clients and offering a unified interface for all backup and restore functions.
Backup Job Templates
Backup Job Template for Endpoints and File/Folder Backups BDRSuite introduces a backup job template feature. This allows you to create backup job templates while configuring file server backups (Windows, Linux) and endpoints backups (Windows, Linux, Mac). This feature saves time by avoiding repetitive configuration of backup options like scheduling, retention, and exclusion.
Multi-tenancy Support for Endpoints
Multi-Tenancy Support for Endpoints and File/Folder Backups This feature enables MSPs and IT admins to group selected servers and endpoints to create a separate tenant with Read-Only or Restore-Only permission. This feature now supports Endpoints (Windows, Linux, and Mac), Servers (Windows and Linux), and other workloads.
Enhancements
On-demand incremental backups
The update introduces a multitude of enhancements. Users can now schedule on-demand incremental backups for specific hosts/VMs and failed hosts/VMs in a backup job for fast and efficient backups. Support for Microsoft 365 backup has been broadened to include permanently deleted mails and litigation hold items.
Users now have the option to select the Azure Environment (Azure Default Cloud, Azure US Government clouds, Azure China) while adding Microsoft 365 Organization. Additionally, users can add Microsoft 365 Organization with Certificate Based MS Graph API authorization instead of Application secret Key.
Self-recovery feature
A new self-recovery feature is available via BDRSuite's MS Outlook addon and end-user login for SaaS application backup. There's improved handling of deleted items retention for OneDrive, Group OneDrive, and Sharepoint Sites, and backup speed optimization for the same platforms. The update also supports a where-it-left-off feature.
Backup parallel limit and queue retry
The update introduces a new mechanism that provides a backup parallel limit and queue/retry for endpoints. Users can also search for specific Backups/ VMs from the reports page (Recent Job Schedule, Recent Host/VM Schedule reports, etc.). The filtering option in the List Jobs / Recovery pages has been enhanced to allow users to search in the name of backups and filter by the backup status (active, idle, etc.).
Online Authorization for SaaS apps
BDRSuite now supports end-user restore based on Online Authorization for SaaS applications. It allows users to add servers and endpoints as data sources without their credentials. This greatly simplifies the data source setup process.
BDRSuite FAQs
What Makes BDRSuite Stand Out from Other Backup and Disaster Recovery Solutions? BDRSuite is a comprehensive data protection solution. AIt stands out due to its cost-effectiveness, versatility, and user-friendly interface. It supports various platforms, including private and public clouds, SaaS platforms, and various operating systems. This makes it an ideal choice for businesses with diverse IT environments.

How Does BDRSuite Simplify the Backup Process for VMware Virtual Machines? The backup proxy for VMware was introduced in the Linux BDRSuite backup server. You can conduct fast and efficient backups of your VMware virtual machines directly through BDRSuite. This eliminates additional hardware or software, simplifying your backup process.

What Benefits Does the Multi-Tenancy Support Feature of BDRSuite Provide? Multi-tenancy support in BDRSuite allows IT admins and Managed Service Providers (MSPs) to create separate tenants for specific servers and endpoints. Each can have Read-Only or Restore-Only permissions. You can provide tailored data access to different user groups, enhancing data security and management efficiency.

How Can BDRSuite Assist in Achieving Compliance with Data Regulations? BDRSuite's detailed report feature provides information about files or folders skipped during the backup process. This transparency can assist in achieving compliance with data regulations by documenting the data backup process and identifying any data that may not have been backed up.

How Does BDRSuite Help Streamline the Management of Backups Across Different Platforms? BDRSuite's latest version includes backup job templates and centralized backup management. This streamlines backup operations across different platforms. Whether you're backing up file servers or endpoints, these features save time and reduce the risk of errors by avoiding repetitive configuration tasks.
Wrapping up
I have been using BDRSuite for quite some time now and it is an excellent solution for protecting critical data. The new BDRSuite v5.6.0 Update 1 release provide additional features and capabilities that help to take the solution to new levels of protection for your data.
Other posts you might like