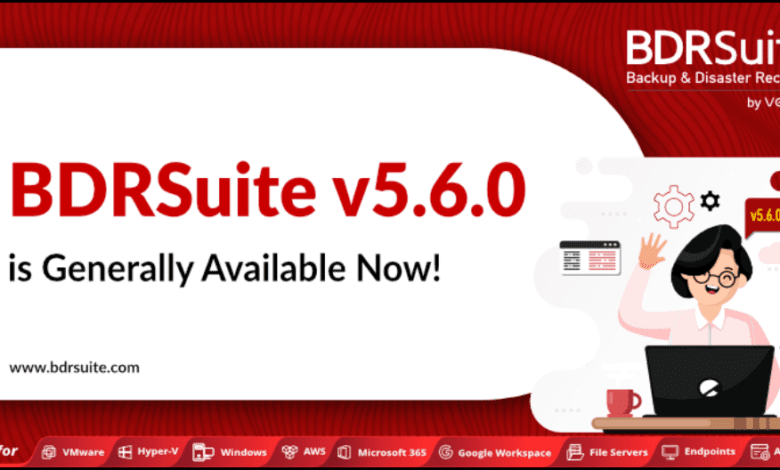 Don't miss out on new posts!
Vembu has recently announced that BDRSuite v5.6.0 has arrived and it is loaded with many great new features and enhancements. Let's take a look at BDRSuite v5.6.0 released new features and how you can download this release.
About BDRSuite
BDRSuite is an all-inclusive Backup & Disaster Recovery Software engineered to safeguard data across a diverse range of platforms. Developed to address the varying needs of businesses and IT environments, BDRSuite provides comprehensive data protection for Data Centers/Private Clouds (VMware, Hyper-V, Windows, Linux, Applications & Databases), Public Clouds (AWS), SaaS (Microsoft 365, Google Workspace), and Endpoints (Windows, Mac).
It has a user-friendly interface, advanced features, and multi-platform support, and delivers a seamless backup and recovery experience, ensuring that your valuable data is always secure and easily recoverable.
Why Your Data Protection Solution is an Essential Part of Your DR Strategy
As businesses become increasingly reliant on digital data and IT systems, it's crucial to have a robust data protection solution in place. BDRSuite serves as an essential component of your disaster recovery (DR) strategy, providing the following benefits: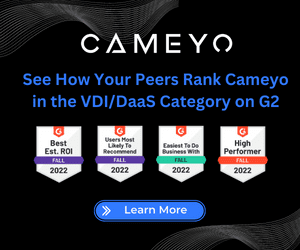 Minimizes Downtime – Data loss can lead to extended periods of downtime, impacting productivity, customer satisfaction, and revenue. BDRSuite's rapid recovery features help minimize downtime by ensuring quick restoration of data and system functionality in the event of a disaster.
Reduces Data Loss – A comprehensive data protection solution like BDRSuite prevents significant data loss by continuously backing up your data across multiple platforms, making it easily recoverable even in the face of hardware failure, natural disasters, or cyberattacks.
Ensures Business Continuity – A strong DR strategy must include a data protection solution that enables business continuity. BDRSuite's advanced backup and recovery features ensure that your organization can quickly resume normal operations after a disaster, reducing the overall impact on your business.
Simplifies Compliance – Many industries are subject to strict data protection regulations that require businesses to have a solid DR strategy in place. BDRSuite's comprehensive data protection capabilities assist organizations in maintaining compliance with industry-specific regulations and standards.
Improves IT Efficiency – By providing a centralized solution for managing backups and recoveries across various platforms, BDRSuite streamlines the data protection process and allows IT teams to focus on other critical tasks.
Cost-Effective Data Protection – Implementing BDRSuite as your data protection solution can result in significant cost savings. By streamlining the backup and recovery process and reducing downtime, businesses can save on expenses related to data loss, hardware replacement, and manual recovery efforts.
Scalability – As your business grows and evolves, so do your data protection needs. BDRSuite is designed to scale with your organization, providing a flexible solution that can accommodate increasing data volumes and expanding IT infrastructures.
New Features in BDRSuite v5.6.0
BDRSuite v5.6.0 – This latest version introduces numerous advancements and capabilities, making backup and disaster recovery management simpler and more efficient than ever.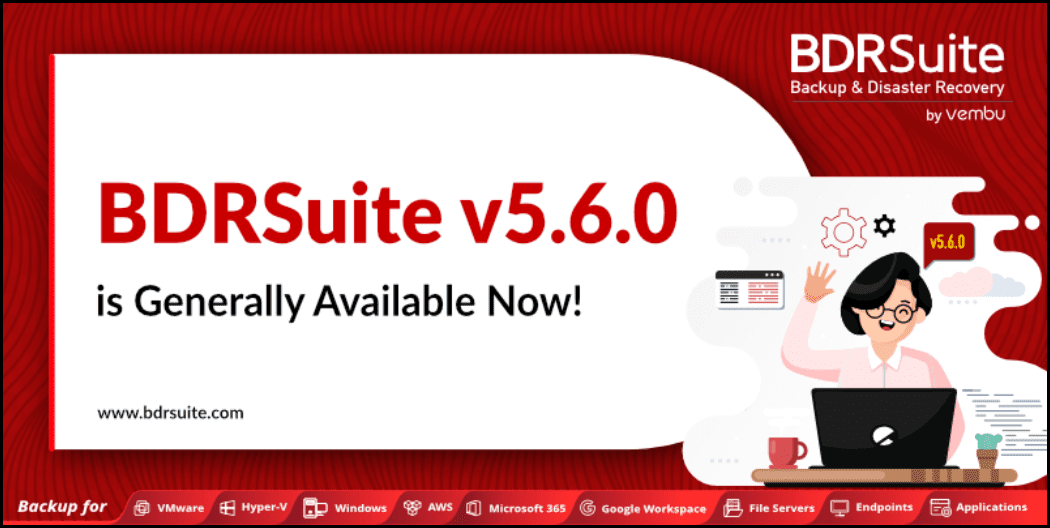 Active Directory (AD) Integration for Host Addition
BDRSuite now supports importing hosts (Windows, Linux, Mac) from AD/LDAP servers, allowing administrators to rapidly and seamlessly add hosts to the list of data sources for backup.
Centralized Backup Management for Mac
Endpoint backups for Mac can now be directly configured and overseen from the backup server, streamlining the management process by eliminating the need for separate clients.
Backup Templates for Files/Folders Backup in Servers & Endpoints
By leveraging backup templates, configuring backups becomes a breeze, ultimately conserving valuable time and reducing the likelihood of errors. Initially, backup templates were accessible for VMware, Hyper-V, and Microsoft Windows (Disk Image) backups. With this recent release, backup templates are now also applicable for Files & Folders Backup on Servers and Endpoints.
Multi-tenancy for File Servers & Endpoints
The latest release now incorporates multi-tenancy support for File Servers and Endpoints, expanding on the capability that was previously available for other products. This feature facilitates greater adaptability and customization, enabling administrators & Service Providers to tailor BDRSuite to their specific requirements for easier management.
Disk-Image Backup from Linux BDRSuite Backup Server
Disk-Image Backup for Microsoft Windows can now be directly configured and managed from the Linux backup server, streamlining the management process by eliminating the need for separate clients in previous versions of Linux backup servers.
Import Hosts using CSV
Previously, importing hosts via CSV file was available for Endpoints only. The latest version now extends this feature to importing Windows and Linux Servers, automating the bulk host addition process and simplifying host management, making it quick and efficient.
Enhancements in BDRSuite v5.6.0
On-demand incremental backup schedule for All Hosts/VMs, Specific Hosts/VMs, & Failed Hosts/VMs in a backup job
List of all Protected Hosts/VMs & Endpoints in the BDRSuite Backup Server
Microsoft 365 backup support for permanently deleted emails and litigation-hold items
Option to select the Azure Cloud Environment (Azure Default Cloud, Azure US Government clouds, Azure China) when adding Microsoft 365 Organization
Application Certificate (SSL) based authorization for adding Microsoft 365 Organization
Self-service recovery for Microsoft 365 Organization Users
Deleted Retention for OneDrive, Group OneDrive, and SharePoint Sites
Where-it-left-off support for Microsoft 365 user mailbox backup
In addition to the new features and enhancements mentioned above, Vembu has made significant strides in improving the overall performance and stability of BDRSuite. The latest release builds upon the already robust foundation of BDRSuite, providing an even more advanced and user-friendly solution for data protection and disaster recovery management.
Key Use Cases for BDRSuite in Your Business
In addition to serving as an integral part of your DR strategy, BDRSuite addresses various business scenarios and challenges, further demonstrating its value and versatility. Some key use cases include:
Mergers and Acquisitions – During mergers and acquisitions, businesses often face the challenge of consolidating and protecting data from multiple sources. BDRSuite simplifies this process, providing a unified solution that supports various platforms and ensures seamless data integration.
Remote Workforce – With an increasing number of employees working remotely, businesses need a reliable solution to protect and manage data across dispersed endpoints. BDRSuite offers robust endpoint backup capabilities, ensuring that data on remote devices remains secure and easily recoverable in case of device loss, theft, or failure.
Cloud Migration – As organizations increasingly move their data and workloads to the cloud, they require a comprehensive data protection solution that supports both on-premises and cloud environments. BDRSuite's extensive cloud support ensures that your data remains protected, regardless of where it resides.
Ransomware Protection – Cyberattacks, especially ransomware, is a growing threat to businesses of all sizes. BDRSuite's continuous backup capabilities, coupled with its rapid recovery features, help organizations mitigate the impact of ransomware attacks by enabling quick restoration of encrypted data without succumbing to ransom demands.
Regulatory Compliance – BDRSuite can play a crucial role in helping organizations adhere to data protection regulations such as GDPR, HIPAA, and PCI DSS. Its comprehensive backup and recovery capabilities, combined with encryption and access control features, ensure that sensitive data remains secure and compliant with relevant standards.
IT Infrastructure Modernization – As businesses modernize their IT infrastructure, it's essential to have a data protection solution that supports a diverse range of platforms and technologies. BDRSuite's multi-platform support makes it an ideal choice for organizations undergoing IT transformation.
Related posts
Wrapping up
BDRSuite v5.6.0 is an essential upgrade for businesses looking to enhance their disaster recovery strategy and ensure optimal data protection. Its latest features and enhancements make it an indispensable tool for organizations that prioritize safeguarding their data and maintaining business continuity in the face of unexpected challenges. You can download BDRSuite v5.6.0 today and experience the next level of data protection and disaster recovery management.
Download BDRSuite v5.6.0 here: Download BDRSuite & Get Started Now – BDRSuite