vRealize Suite
VMware vRealize Automation 8.9 Released New Features with Kubernetes Automation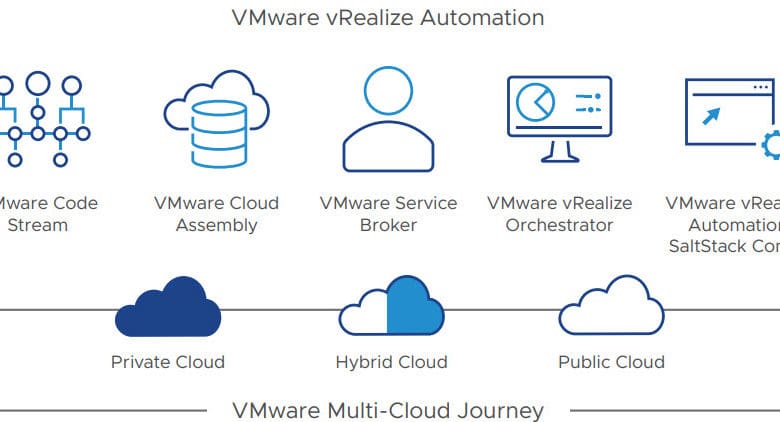 Automation is king today in the enterprise data center to get things done consistently, quickly, and in a way that can be versioned. New application development is a growing trend in the enterprise as organizations adopt and use new modern infrastructure, including Kubernetes. As businesses adopt modern infrastructure, they need the tooling to automate their K8s clusters programmatically. The new VMware vRealize automation release provides many new features that help empower organizations to realize this end goal.
What is VMware vRealize Automation?
The VMware vRealize Automation platform is an infrastructure automation solution providing event-driven state management. VMware has evolved the solution as a hybrid cloud and multi-cloud automation solution capable of delivering infrastructure in an automated way, aligning with DevOps processes and workflows. By using vRealize Automation, organizations can benefit from increased agility and speed as they reduce their infrastructure complexity.
Faster time to market – Offload manual tasks with advanced workflows and agile templating.
Ease of use – Rapidly set up and manage multi-cloud environments throughout the lifecycle with an intuitive, self-service consumption experience.
Security and control – Establish consistent policies across multi-cloud environments and strengthen infrastructure with native compliance management, flexible guardrails, and vulnerability remediation.
Accelerated innovation – Expedite the adoption of new, cloud-native technologies with a future-ready platform built on infrastructure as code (IaC) and DevOps principles.
VMware vRealize Automation 8.9 Released New Features
What are the new features found in this release of vRealize Automation 8.9? Take note of the following:
Kubernetes Automation
Businesses are using Kubernetes more than ever. Cloud engineers are challenged to maintain the advantages of agility and simplicity for cloud-native workloads as often Kubernetes clusters are spun up all over the place with disparate underlying technologies, etc. It means engineers are supporting both greenfield and brownfield environments which adds to the complexity from both a business and technology perspective.
With the vRealize Automation Cloud July 2022 release, there will be integration with Tanzu Mission Control to help solve this issue. With the tight integration between the two, it helps to provide many great new enhancements and benefits:
Unified governance and consumption
Design and deploy Kubernetes clusters
Simplified management at scale with Tanzu Mission Control policies
Deliver Tanzu Mission Control rules and self-service lifecycle management through vRealize Automation Cloud catalog
Attach clusters to a cluster group to inherit policies created by Tanzu Mission Control
A single platform for consuming cloud infrastructure and Kubernetes-based on a consistent operating model
Multi-cloud automation
Businesses today are increasingly using multi-cloud environments to solve both business and technical challenges in the enterprise. With vRealize Automation Cloud Guardrails, businesses have a multi-cloud governance and policy management capability. It addresses public cloud governance challenges effectively.
In addition, it automates the enforcement of cloud guardrails for networking, security, cost, performance, and configuration for multi-cloud environments at scale. This results in:
Enhanced app security
Performant apps
Highly available apps
Optimized cloud costs
These capabilities have been further enhanced with vRealize Automation Cloud Guardrail's visibility and enforcement capabilities. In addition, it also helps to make provisioning, policy enforcement, and continuous management of multi-cloud environments easier and quicker. New functions included:
Cloud visibility
AWS member account view
Enforcement scheduling
Account discovery scheduling
Account profiles
Content library clean-up
Native project management
Finally, there is new AWS GovCloud regions support. VMware vRealize Automation now supports both US-East and US-West AWS GovCloud regions.
VMware vRealize Automation 8.9 FAQs
What is VMware vRealize Automation? VMware vRealize Automation platform is an infrastructure automation solution providing event-driven state management.
What is Tanzu Mission Control? It is a platform for modern application management built on top of Kubernetes. It provides a single control point for teams to easily manage Kubernetes clusters and operate modern containerized applications across multi-cloud environments and clusters
What is Kubernetes? Kubernetes is a modern platform for running containers. It provides container orchestration at its heart. However, Kubernetes has morphed into a platform far beyond simple orchestration. It provides rich automation, governance, security, and extensibility, allowing third-party applications to integrate into the solution natively.
What is multi-cloud? Multi-cloud is a modern notion of using multiple public cloud environments to satisfy the needs of businesses from a technology and cost perspective. Companies can pick and choose which services and solutions from which cloud environment they want to use.
Wrapping Up
The new VMware vRealize Automation 8.9 Released New Features with Kubernetes Automation provides great new capabilities and features for organizations looking for modern automation capabilities that interoperate with Kubernetes clusters. With the strong integration with Tanzu Mission Control the new vRA provides great new features to bolster multi-cloud and hybrid cloud capabilities.
Read the official blog post detailing the new release here: Announcing VMware vRealize Automation 8.9
Read my other posts covering vRealize Automation here:
Don't miss out on new posts! Sign up!