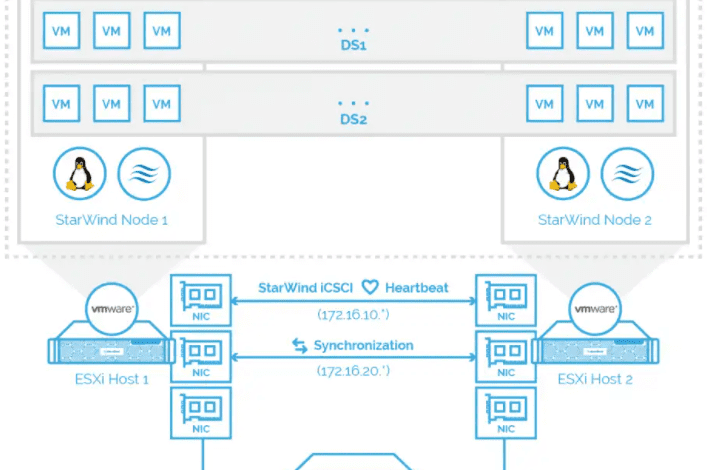 Most enterprise customers today are looking to leverage modern storage solutions to back their enterprise applications. VMware has its own software-defined storage solution called vSAN that is heavily gaining momentum in the enterprise. VMware vSAN touts many robust features. However, there is another really great option for organizations looking for a modern storage solution in their VMware environment in a ROBO configuration or Edge environment. StarWind VSAN (all caps) is a software-defined storage solution that allows businesses to have a large degree of flexibility with their storage solution. Recently, StarWind released the new version of the StarWind VSAN for VMware solution. You can find more information directly from StarWind here:
What is StarWind VSAN for VMware?
StarWind Virtual SAN (VSAN) is provided as a lightweight Linux-based VM created to lower the TCO for ROBO & Edge. It allows customers to achieve a high level of performance, availability, and resiliency with limited resources. It works by mirroring internal hard disk and flash between VMware ESXi servers, creating a single fault-tolerant storage pool for seamless infrastructure performance.
It is also extremely easy to configure and deploy with monitoring via the StarWind Management Console and the vSphere client. It enables organizations to achieve many benefits, including:
Fault-tolerant – StarWind VSAN transforms your vSphere environment into a fault-tolerant storage pool. You can take full advantage of the full advantage of the storage capacity you have available.
Totally versatile – Using the StarWind VSAN VM, you can create a virtual storage pool. After installation, your StarWind VSAN solution provides HA and fault-tolerance as an integral part of the solution.
Feature-packed – StarWind VSAN provides inline deduplication and compression with HA. Also, it allows easily scaling up and out
Simple and cost-efficient – There are no hidden licensing costs with StarWind VSAN. Customers pay a flat fee with no limitations based on feature, socket, or capacity. Also, you can use StarWind VSAN with any hardware or software configuration. There is no HCL with StarWind.
Comparing VMware vSAN with StarWind VSAN
VMware vSAN
Form – Software-based solution
Licensing – Can operate in a two-node configuration with a witness node (a specialized configuration of stretched clustering). It requires HCL-appropriate units / License per CPU
Hardware Compatibility Lists – Strict HCLs, works only with vSphere
Feature Tiers and Restrictions – Higher-tier license packages unlock access to more advanced features
Monitoring and Management – Easily managed through the vSphere Client. VMware is adding many new features for monitoring with the latets vSAN releases.
Flexibility – Highly scalable. Customers must meet the requirements with the HCL
StarWind Virtual SAN
Form – Lightweight Linux-based VM
Licensing – Operates in a two-node configuration without the need for a witness node – single universal license, SaaS model
Hardware Compatibility Lists – Hardware-agnostic, can be installed in any infrastructure, works with any hypervisor configuration
Feature Tiers and Restrictions – No socket-derived licensing, no restrictions on features or capacity limitations
Monitoring and Management – Unified console included
Flexibility – Scalability is available up or out regardless of the type of proprietary components
New StarWind VSAN for VMware released new features
There have actually been a couple of recent releases in both September and October. The below feature list is taken directly from the StarWind release notes page for StarWind VSAN for vSphere.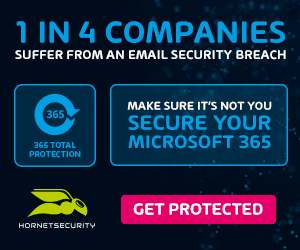 OVF Version 20211012 Version V8 (build 14338) – 13 October 2021
StarWind Health Service was updated in this new build.
Core
Fixed the crash for client write request handling.
Fixed the deadlock for the processing of SCSI persistent reservation during client session registration.
Fixed the issue with the service getting stuck when the log file would be located on the storage that had degrading performance.
StarWindX PowerShell Module
Fixed memory leak on getting information for HA devices.
OVF Version 20210917 Version 8 (build 14314) – 20 September 2021
Core
Fixed the issue with hang-up on service stopping. On service stop, it could get stuck on the device closing in configurations with parameter "QueueWorkersCount" value more than 1.
Fixed the issue with hang-up on service stopping. In some cases, the service could not close the client connection gracefully. Now, the service closes it forcibly.
Fixed the issue with hang-up operations on the underlying storage. Some RAID could produce hang-up operations that would never complete. Now, the service completes such operations with timeout as a workaround. The timeout default value is 60 seconds.
Fixed the crash for client session closing.
Fixed the issue when email notification could cause HA device timeouts and failure of the network connection between partners.
Fixed the issue for STARTTLS authentication on SMTP — compatibility issues with some servers.
Performance optimization for the VSAN for vSphere version.
Management Console
Fixed control connection issues and improved logging and diagnostics abilities.
Fixed the issue with service events flooding.
Fixed minor issues in device creation wizards and dialogs.
StarWindX PowerShell Module
Fixed the issue with size conversion during RAM device creation.
Wrapping Up
StarWind VSAN for VMware provides a great solution for organizations looking for SDS configurations for ROBO and Edge locations. The StarWind VSAN solution provides a great alternative to the VMware vSAN solution which is much more restrictive from a hardware and requirements perspective. The StarWind VSAN solution can also operate without the requirement for the witness node which adds additional complexity and infrastructure requirements that organizations must meet.
Learn more about StarWind VSAN and download a free trial copy of the software here: