vSphere 7
vSphere 7 Update 3 Released with new features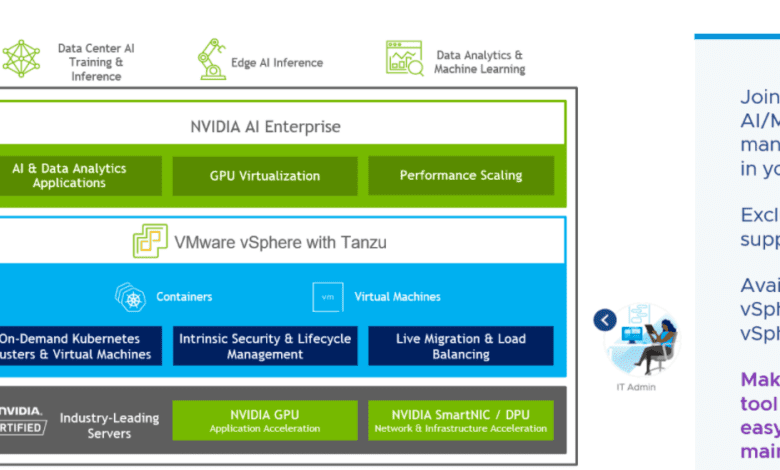 As VMware has done a few times right before VMworld, they have released a new version of VMware vSphere to the masses – vSphere 7 Update 3. It is the most fully-featured and "cool" vSphere release to date with massive new improvements to compliment the already great vSphere 7 Update 2 release. Let's dive into vSphere 7 Update 3 released with new features and see what VMware has provided with this new vSphere release.
vSphere 7 Update 3 Released with new features
As with past vSphere features, these are spread across many different categories of functionality. These include the following:
Improved Lifecycle Management
Artificial Intelligence (AI) and Machine Learning (ML)
Resource Management
Security & Compliance
Guest OS and Workloads
Storage
Networking
vSphere Management, APIs, and Developer
Let's take a closer look at the new features detailed by VMware and give some observations and insights, based on the official VMware release post here:
1. vSphere with Tanzu
VMware vSphere with Tanzu is getting even more powerful with this release with new features and capabilities. The vSphere with Tanzu offering is in my opinion the "sweet spot" for running containers. It allows organizations to run containerized workloads on top of the infrastructure they already have in place with vSphere and using the same tools to manage the environment.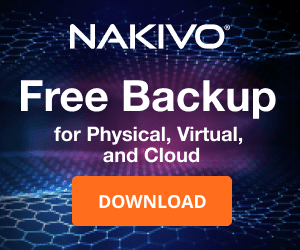 Developers can simply use standard tooling and YAML files to create clusters and deploy applications, providing great self-service capabilities.
Also, VMware has introduced streamlined network setup for Kubetnetes Clusters. With streamlined network config, you can make use of a DHCP-enabled network configuration to automatically configure IP addresses, DNS values, NTP, etc. It also has the flexibility to allow DHCP for the workload cluster and then use static values for the management cluster.
VMware has also improved the error messages with vSphere with Tanzu, making errors, warnings, and other messaging much more intuitive and human-readable.
2. Improved Lifecycle Management
One of the big topics that has recently come onto the radar of vSphere admins is VMware's deprecation of SD Cards and USB devices for standalone boot devices. VMware has outlined that SD Cards and USB devices will no longer be supported for boot in the capacity they have been used before. This is due to many different architecture changes in vSphere that will simply wear out SD Card and USB devices.
VMware vSphere Lifecycle Management continues to improve with vSphere 7 Update 3. In this release, VMware has added depot editing. What is this? Now you can go back and edit drivers and other components that may have been changed. You can now edit your image depot and VMware also sends notifications of the changes needed if drivers are superseded or deprecated.
Hardware compatibility has also been extended to include drive firmware in addition to storage controllers. This helps to extend the supportability and compatibility matrix to an even more granular degree with vSAN. The list of partners is continuing to grow so that VMware can add even more hardware to their Lifecycle Manager image depot, including BIOS versions.
Also VMware has added vSAN witness management to the list of things that Lifecycle Manager can handle during lifecycle operations.
3. Artificial Intelligence (AI) and Machine Learning (ML)
With vSphere 7 Update 3, VMware and NVIDIA have partnered to create the NVIDIA AI Enterprise Suite. What is this? It is a solution that allows companies working on AI/ML projects to get up and running with AI/ML much more quickly. With the solution it combines VMware's infrastructure, operations, management and conversely, NVIDIA supplies the expertise in areas of GPU, GPU virtualization technology, and prebuilt tools.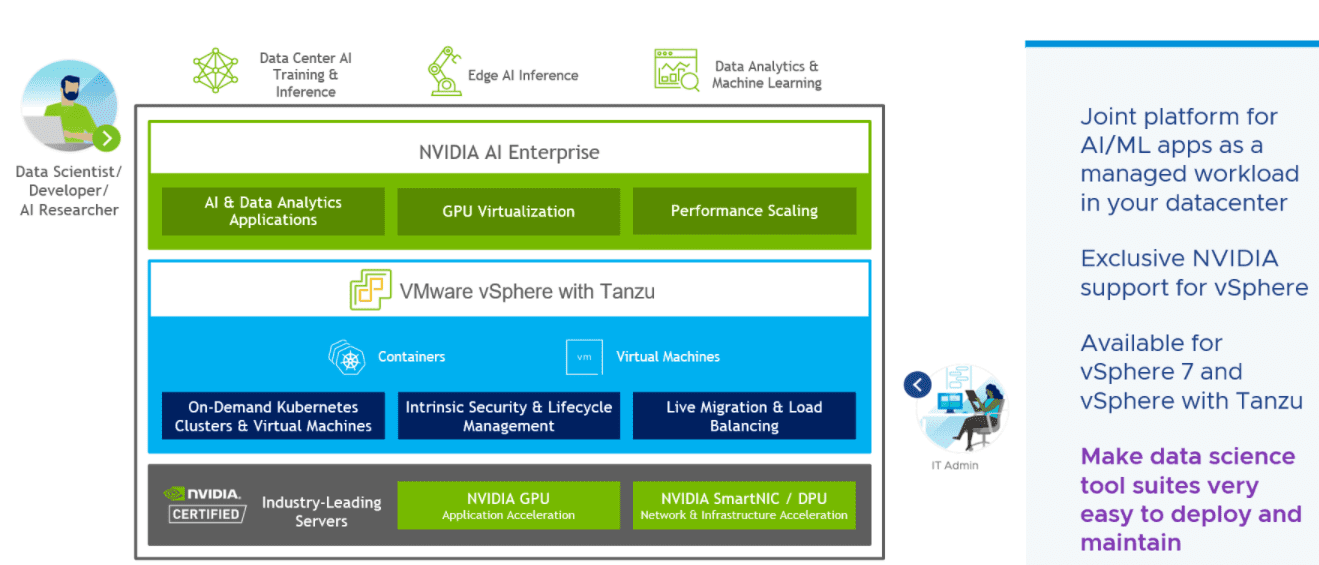 VMware vSphere 7 Update three supports the new release of Bitfusion 4.0. It adds support for managing Bitfusion auth tokens through the Kubernetes secrets mechanisms. So, no copying files around. Also, there is Bitfusion plugin in dark mode.
4. Resource Management
VMware has greatly improved the harvesting of memory statistics without an additional third-party solution or other tools. Now detailed memory statistics are built-in directly to vSphere and visible in the UI. Now, customers can more accurately and easily troubleshoot and monitor memory bottlenecks, including DRAM, persistent memory, Optane, and NVDIMMs at the host and VM levels.
With vSphere 7 Update 3, there is much better logic for retrying maintenance mode if it isn't successful and how DRS move around workloads during maintenance mode operations. These improvements include better logic on how to move big VMs, or VMs with heavy I/O and tries to calculate how to move them the fewest number of times. VMware notes that in most cases now it can perform this type of move once which greatly helps with updates and upgrades.
VMware has added much-requested features for the new vSphere Cluster Services, introduced in vSphere 7 Update 1. The new vSphere Cluster Services is why you see the new vCLS VMs running in your vSphere environment now. Much of the feedback resulted in additional configurability of where the vCLS VMs run. Now, you can choose which datastore you want them to run on and control some of the affinity settings.
5. Security & Compliance
VMware is now starting to collect information on tactics for resiliency with vSphere deployments in regards to ransomware. Also, VMware is continually updating the vSphere Security Configuration guide. VMware is also bolstering its compliance documentation to help with implementing vSphere in a safe, secure.
6. Guest OS and Workloads
VMware is continuing to contribute to cloud-init, a vendor-agnostic tool that allows customizing Linux during deployment. Now VMware's customizations and contributions have been merged into the main cloud-init code base. It means as Linux distributions get updated, they will have all they need to work seamlessly with VMware. No additional tools are required.
The guest data publisher has been updated to send data to ESXI. This is controllable through the same GuestInfo mechanisms that exist so a vSphere admin can control and limit this if they want. UEFI 2.4 has been updated with VM EFI boot firmware to support compatibility for upcoming OS releases.
Now with vSphere 7 Update 3, there is full support for AMD and Virtualization-based security (VBS). Everything with this release now is aligned to allow customers to have everything they need to run VBS on top of MAD platforms.
Precision Tim Protocol has been enhanced with vSphere 7 Update 3. Now there are a few different ways that PTP can be brought into the environment, through a VMkernel adapter or through a dedicated passthrough interface. You can configure the implementation that aligns with your business. A new NTP fallback mechanism has been implemented so that if PTP fails or is unreachable, it will fall back to NTP. Ther is also a new vmware.pool.ntp.org source available for NTP as well.
7. Storage
VMware vSphere 7 Update 3 allows adding more hosts to a single datastore. Nothing special is needed in Update 3 to attach 128 hosts to a single VMFS6 or NFS datastore. Also, the VMFS-6 Affinity Manager has been enhanced to be able to handle first-class disks and container-native storage for modern workloads in addition to the capabilities it offers for virtual machines.
The vVols solution continues to improve with vSphere 7 Update 3. Now there is a better procedure for taking large volumes of snapshots. The snapshot operations are batched together and processed intelligently.
8. Networking
NSX-T management has gotten better and more powerful in vSphere 7 Update 3. Now, it is a lot easier to install and maintain NSX-T environments, right from the vSphere Client. Distributed firewalling can work with distributed switches in vSphere! No changes are needed to existing networking for this new feature. Awesome.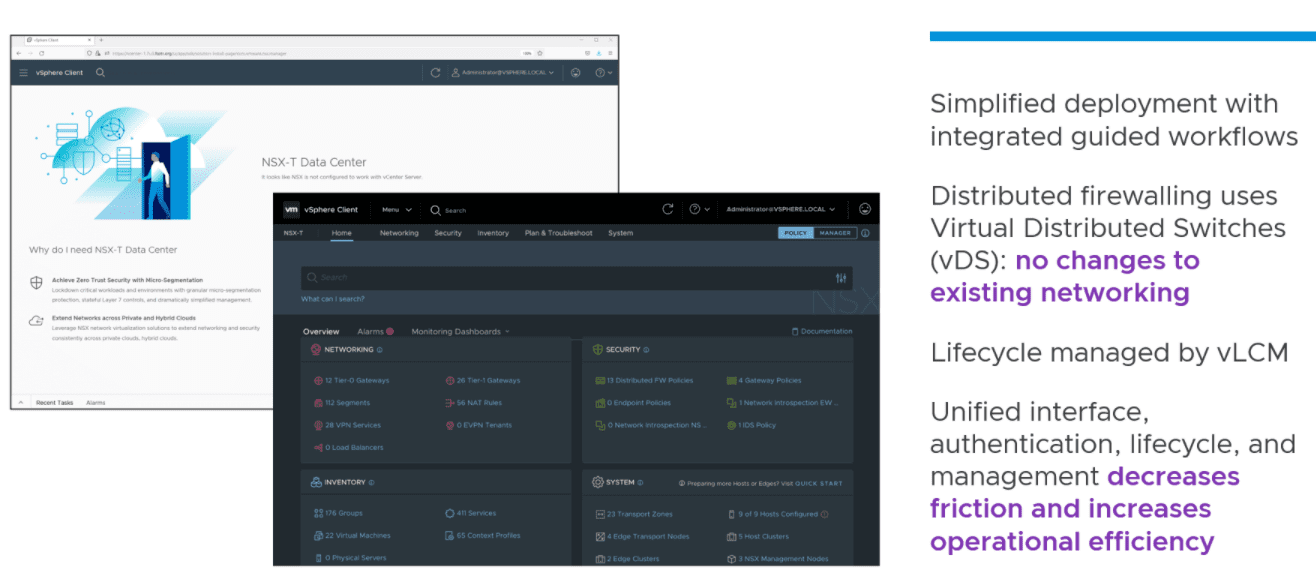 So, things are getting much more seamless with NSX-T support natively in vSphere 7 Update 3, providing a much better management and interoperability experience.
9. vSphere Management, APIs, and Developer
The vSphere Client is now fully compliant with the Web Content Accessibility Guidelines (WCAG). PowerCLI 12.4 has been released, with many improvements included.
Impressions of vSphere 7 Update 3 New Features
What are my impressions of this release? Awesome! I think VMware is listening to customers needs and as they have always done, innovating. This is another massive release of vSphere with brand new features and capabilities that we will all be looking forward to trying. Release date is scheduled for late October 2021.